Britons forced out of their castles and into landlords'arms
Inaccessible mortgages, stagnant wages and high house prices have all led to a the first drop in homeowners in 100 years. By Chiara Cavaglieri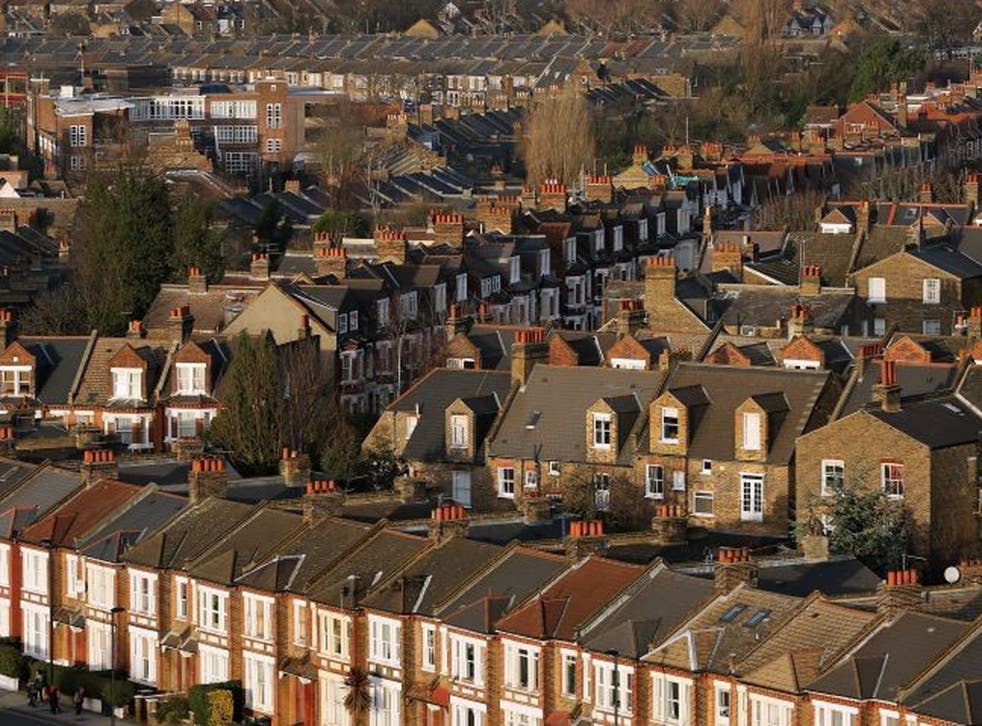 Home ownership has changed almost beyond recognition in the past few years. For the first time in a century, the UK saw a rise in the number of households in rented accommodation, according to the Office for National Statistics. Which raises the question: has time been called on home ownership?
Back in 1918, the vast majority (77 per cent) of households in England and Wales rented, but from 1953 ownership started to increase at a colossal rate and by 1971 the percentage of households owning and renting was split down the middle. Ownership reached a peak of 69 per cent in 2001, however, in the past decade it has fallen to 64 per cent – the first fall recorded in a century.
Mortgage buyers have had a lot to deal with; stagnant wages, strict lending requirements and, in many parts of the country, house prices that remain stubbornly high – the average house price for first-time buyers increased by about 96 per cent between 2001 and 2011.
After the recession, the era of 100 per cent mortgages became a thing of the past and was replaced with lenders who didn't want to lend. Today, the tight grip has loosened but homebuyers are still required to jump through hoops if they want a mortgage. Inflation has seen savings turn to rot, household budgets are under the cosh and wages aren't growing. The average house price in England and Wales was six times the average gross wage in 2001, but scan forward to 2011 and it was nine times larger than the average wage, leaving families forced to save for much, much longer to build up a deposit.
"The dream of home ownership has always been part of the nation's DNA, but that dream is looking more and more out of reach," says Matt Hutchinson, from flatshare website SpareRoom.co.uk. "In truth, home ownership is no longer attainable for many and won't be for future generations either. Our attitudes towards renting long-term need to change. Renting for life is the norm in parts of continental Europe, and may eventually be the norm here too".
With so much to contend with, it's easy to see why many people are giving up hope of ever owning their own home, even if they are being bled dry by landlords, who are near enough the only success story to come out of the recession.
Getting a foot on the ladder is a very expensive business, making it nigh on impossible for people to enter the market short-term, or on a tight budget. High transaction costs coupled with low loan to value (LTV) rates – 60 to 70 per cent is typically on offer – are making things very difficult for first-timers, unless they are willing to pay more for a higher LTV rate, which compounds the problem of affordability.
"By way of reaction to the higher transaction costs, people seem minded to stay in rented longer, buy better the first time around, stay for longer, and make fewer trades," says Saul Empson from Haringtons UK, a property search company.
"The horrid, cramped, studio 'starter flat' seems to have all but disappeared from the radar of owner-occupiers. Even in cheapish bits of central London where a one or two-bed flat will cost at least £500,000, it's a funny first-time buyer who has managed to save a deposit of £150,000 in order to meet the 60-70 per cent LTV criteria, without access to the tried and trusted Bank of Mum and Dad."
In London, the problems are magnified by foreigners, enjoying a weak sterling, buying up property and inflating prices. Until the gap between rental yields and mortgage borrowing closes significantly, it's difficult to see how things will improve in any significant way for first timers, adds Mr Empson.
The Bank of England's Funding for Lending Scheme has helped to provide more options for all borrowers and this is trickling through to improve rates for those with smaller deposits, but there still isn't much life in the 95 per cent LTV end of the market. Help to Buy is the latest initiative to improve the situation for aspiring homebuyers, following existing schemes but crucially, open to all buyers, not just first timers.
There are two parts to the scheme. First, you can access equity loans worth up to 20 per cent of the property's value (new-builds only) with a nominal interest charge (starting at 1.75 per cent) after five years. This is an extension of the old Firstbuy scheme, enabling buyers to purchase a new home with a 5 per cent deposit while still being able to access reduced interest rates through borrowing at 75 per cent, or below, as opposed to 95 per cent.
From next year, the second strand of the scheme kicks in with mortgage guarantees (of up to 15 per cent of the purchase price) available to those with small deposits. This is an extension to the Newbuy scheme which uses guarantees from the Government and developers to encourage lenders into offering 95 per cent LTV mortgage deals on new-builds. This time, however, the scheme is available on all residential properties in the UK, up to a value of £600,000.
The Government may have good intentions with the new Help to Buy initiative, but aspiring homeowners are sceptical – a recent MoneySupermarket survey found that only 29 per cent of non-homeowners believe the scheme will actually help them to get onto the property ladder sooner. Critics have also warned that if people take on debt that they cannot pay off and repossessions rise, the scheme could unintentionally lead to the problems that led to the mortgage drought in the first place.
If more people are going to get onto the property ladder, something has to change and a simple lack of supply is one glaring problem which is already driving prices up. If demand spikes amid the Government's new initiatives and houses aren't built to meet it, we could see a house price bubble and a market that is even more difficult for homeowners to navigate.
"The Government has to accept there is a need for more affordable housing to purchase and affordable rental properties available privately or through housing associations," says Mr Hutchinson.
"That won't happen overnight so, in the meantime, it's vital we do more to support the private-rented sector and make renting a desirable option, not just the only option."
Join our new commenting forum
Join thought-provoking conversations, follow other Independent readers and see their replies