Don't leave it too long to renew your flat's lease
It will be expensive if you delay and it may deter buyers and mortgage lenders. Chiara Cavaglieri reports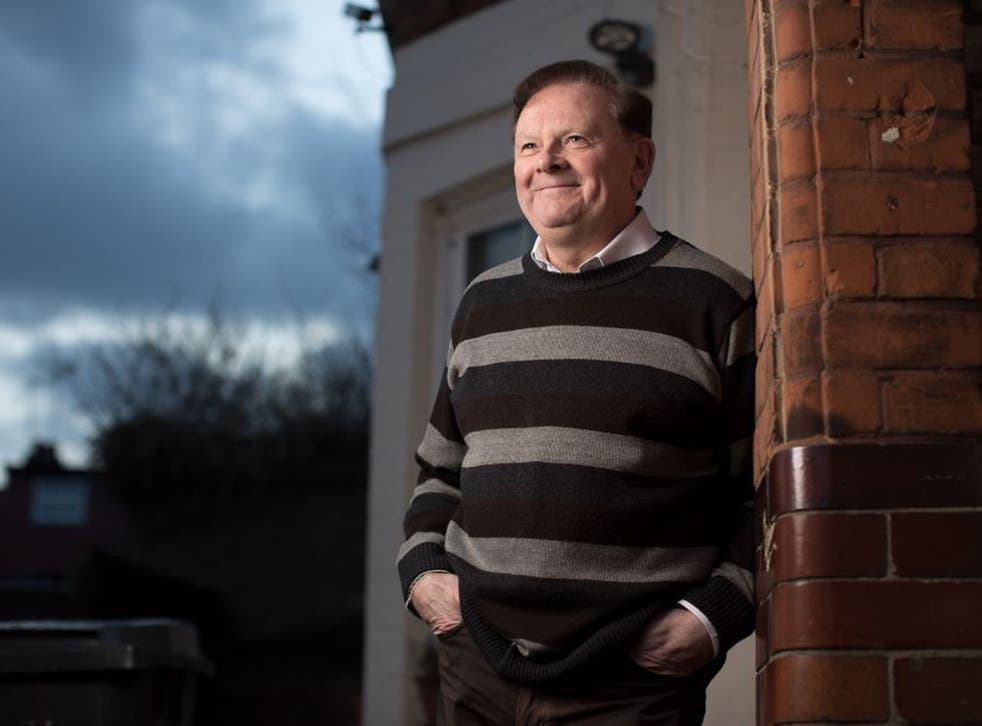 While the property market has never seemed so quiet, one significant part is still moving – flat owners needing to extend their lease.
How number of years left on a lease is of huge importance, both to buyers and flat owners, and if you leave it too late you could find yourself with a home that sellers and mortgage lenders avoid like the plague.
If you own a leasehold property you have the right to live in that property for a set number of years, but it is the freeholder who usually owns the ground beneath the flat and the building around it. When flats are first built leases are typically for 99 or 125 years but they are not automatically renewed, so in theory, after this time the ownership reverts back to the freeholder.
In reality, most leases are extended well before this and under the 1993 Leasehold Reform Act, leaseholders have the legal right to be granted a new lease for an additional 90 years, although to be eligible you must have owned the property for at least two years and the initial lease must have been for more than 21 years.
Lower house prices are usually helpful if you're looking to extend a lease as the less your property is worth, the cheaper the lease. But getting in early is crucial as the cost rises the longer you leave it. While this may only account for a few extra hundred pounds every year at first, once the lease falls below 80 years, the cost starts to rise disproportionately because something called marriage value takes effect and it could be closer £1,000 extra per year.
"Buyers become very aware of the increased costs associated with undertaking a lease extension for a flat with less than 80 years remaining," says Steven Harding, a chartered surveyor at Kinleigh Folkard & Hayward. "For example, the premium on a flat worth in the region of £300,000 with an 82-year lease would typically be around £6,000, whereas the same flat with a 79-year lease would be around £10,400."
The second point is the issue of mortgage finance: lenders are really clamping down when it comes to properties with short leases. You may find that their lending criteria are stricter and that they alter interest rates depending on how many years are left on the lease. They may even refuse to lend completely, so if you wanted to sell, your only options would be to find a cash buyer, or hope for the best at auction.
"Lenders are tightening their criteria and many now want flats to have at least 70 if not 90 years left at the end of the mortgage. As many flats were created in the 1950s, 1960s and 1970s this means many now need to extend their leases if they wish to obtain a mortgage," says James Wyatt, the head of valuations at John D Wood & Co.
If you are approaching the 80-year deadline you should look to extend your lease immediately, starting the process by instructing a specialist valuer to determine the likely cost of the premium. This report typically costs between £500 to £750 plus VAT, although you should also bear in mind that the leaseholder is liable for the landlord's "reasonable" legal and valuation costs as well.
This report is then taken to the freeholder to begin negotiations, or if you're looking to sell, it can be shown to prospective buyers so that they will be aware what the cost of the extension is likely to be.
"Valuation is far from an exact science and it will be virtually impossible for the valuer to provide an accurate estimation of the eventual figure but they should be able to provide a "best and worst" figure," says Martin Bikhit at London estate agents Kay & Co.
It is usually better for the seller to extend the lease and add the cost of this to the sale price. The buyer will ask you to serve what is known as a Section 42 notice to apply for a new lease: "You can then assign the benefit of that notice to the new owner so they effectively step into your shoes and do not have to wait two years to purchase the new lease," says Mr Bikhit.
If you're looking to extend your lease for your own benefit, the next step is to find a specialist solicitor to help you prepare the formal notice of claim. This contains your offer based on the surveyor's report, which has to be served on the freeholder and any intermediate landlords. They then have a three-month window to respond and the freeholder will usually come back with a counter offer, which means it's time for the lawyers to negotiate, but once a final figure has been agreed, the tenant pays a 10 per cent deposit.
If, however, you cannot agree on a price and you think the freeholder is being greedy or unreasonable, you may want the solicitor to make a "protective" application to the Leasehold Valuation Tribunal. This must be made within six months of the landlord's counter-notice. As a last resort, it will be up to the LVT to determine the premium payable, but this can be an expensive process for both parties, so few cases end up here.
"The majority of the pitfalls which can occur when negotiating a lease extension are as a result of the solicitors' failure to make an application to the LVT within the prescribed timeframe," says Mr Harding. "These failures prevent the tenant from submitting a new claim within a two-year period and can be costly and frustrating."
You may decide that it is easier to take over the freehold so that you are at liberty to grant leases lasting for 999 years at no extra premium. Over the years new laws have made it progressively easier for leaseholders to own a share of the freehold. There may not be a huge difference between the cost of extending a lease and buying a share of the freehold, so it is usually preferable.
Buying the freehold, or a share in it, means you will no longer have to pay ground rent and service charges. You also have greater control over the building's management, a big plus with many managing agents ripping off leaseholders and offering shoddy services. It should also increase the value of your home and make it more attractive to foreign buyers.
Case study: Robert Maxwell, Walthamstow, north-east London
Last year Robert Maxwell, 65, came dangerously close to the 80-year mark with the lease on his Warner flat in Walthamstow.
When he bought his home 18 years ago, the length of the lease was of little concern, but the timely intervention of Leasehold Solutions made him realise he would soon be paying way over the odds if he wanted to extend it.
Fortunately, advisers from Leasehold Solutions were helping other nearby properties and helped Robert to serve a notice on the freeholder so that he was able to extend his lease just in the nick of time last August.
"There was nearly 100 years left on the lease when I bought the flat, so there was plenty of time but I would've just left it so they did me a big favour," says Robert.
From an opening offer recommended by the valuer at £2,900, Robert and the freeholder eventually settled on the final figure of £5,600. If he had missed the deadline and the lease had gone below 80 years, the price would have increased by at least £1,000.
Although he has no immediate plans to sell, he is relieved he has dealt with something that could put buyers off.
Register for free to continue reading
Registration is a free and easy way to support our truly independent journalism
By registering, you will also enjoy limited access to Premium articles, exclusive newsletters, commenting, and virtual events with our leading journalists
Already have an account? sign in
Register for free to continue reading
Registration is a free and easy way to support our truly independent journalism
By registering, you will also enjoy limited access to Premium articles, exclusive newsletters, commenting, and virtual events with our leading journalists
Already have an account? sign in
Join our new commenting forum
Join thought-provoking conversations, follow other Independent readers and see their replies