Downsizing your home can be a good move
Buying a smaller home may pay off, but do your homework first, advises Rob Griffin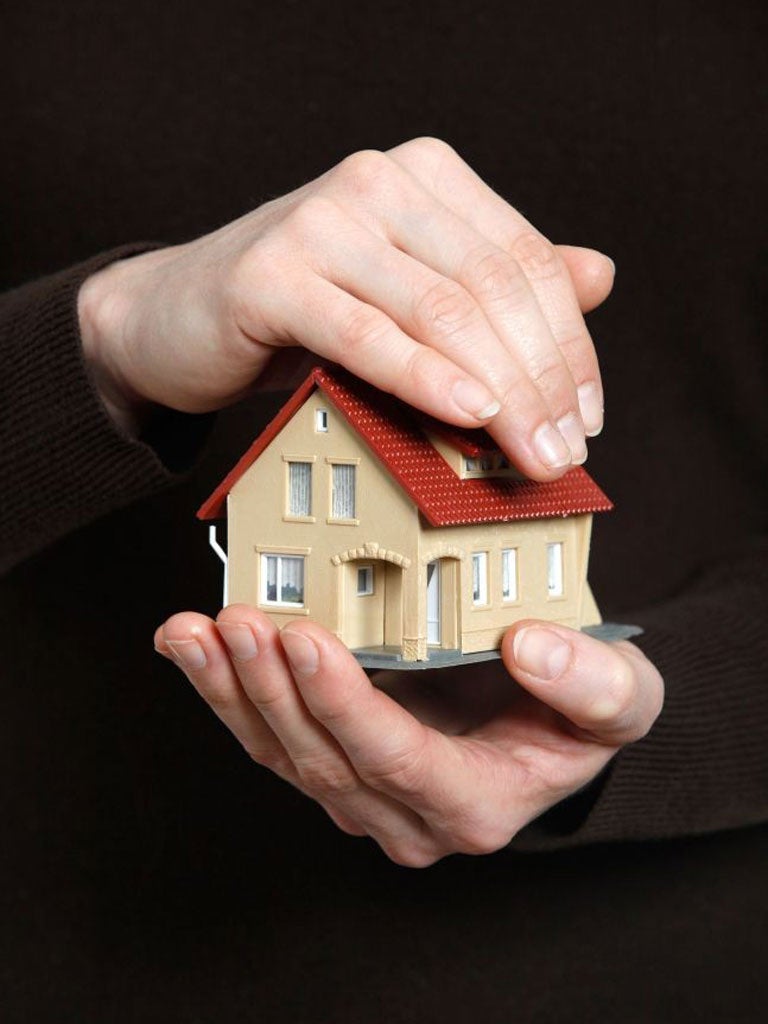 There are plenty of reasons why moving into a smaller home makes sense. Not only will there be fewer rooms to clean and possibly smaller annual household bills, but any profit generated can be used as a welcome cash injection to improve your quality of life.
While downsizing was once the preserve of "empty-nesters" approaching retirement who no longer needed so much space because their children had left home, it is now considered a sensible option for a wide cross-section of people.
The days of double-digit hikes in property values may be a distant memory, but the concept of trading down is very much alive and well in these more austere times, with homeowners of all ages looking to make the best possible use of their assets.
Julia and Mark Lloyd from Lanchester, County Durham, took the decision to downsize last year in order to fund their daughter, Beth, 19, through university. They sold their three-bedroom, semi-detached house for £225,000 and bought a smaller version for £100,000 less in the same area.
The couple, who also have a 12-year-old son, Jacob, admit it was a wrench to leave a property which had been their home for a decade, but insist the prevailing economic backdrop had left them without a viable alternative.
"We loved the house and put a lot of money into it, but felt that if selling it could enable us to sleep a little easier at night it was the logical thing to do," explains Julia, 45, a supply teacher.
Julia and Mark, 47, a police officer, spent some of the sale proceeds on extending the property but have set most of the money aside.
"We might look back in the future and question whether it was worth it, but for our own peace of mind it was the right decision," she adds.
Reasons to downsize
The Lloyds' move was a sensible precaution with the UK in recession and university costs set to rise, meaning parents and students are finding it difficult to meet the financial obligations of higher education, according to research published by the Association of Investment Companies (AIC).
Annabel Brodie-Smith, the AIC's communications director, isn't surprised that parents find themselves under financial pressure.
"With the recession and the introduction of tuition fees adding to the financial strain of university expenses, families are clearly looking at ways to save money," she says.
Even those without looming expenses are feeling the pinch. Whether they want to reduce their day-to-day living costs or ensure they have enough set aside in a rainy-day fund, an increasing number of people are considering downsizing, according to the property website Rightmove.
Research it carried out earlier this year revealed 40 per cent of those intending to sell in the next year were motivated by a desire to trade down.
Rightmove director Miles Shipside said: "You've got a lot of people that have overstretched themselves financially who have decided to downsize to lower their mortgage payments or release some cash so that they can pay off some of their debts."
The pros and cons
Those who downsize often end up feeling liberated from the tyranny of household chores, upkeep, big heating bills and large gardens, according to a study, "Understanding Downsizing", that was published earlier this year by the Intergenerational Foundation.
On the downside, the report found that those yet to make such a move were worried where they would keep their possessions in a smaller property.
Something else to bear in mind is that moving home can be a very costly exercise, once the estate agent's fees, legal costs and stamp duty have been taken into consideration.
In some cases this can drastically reduce the amount of cash that downsizers were expecting to make on the transaction.
Potential sellers need to spend time working out their costs before committing themselves to a move, and ask some key questions: will we have room for our belongings? Are we going to miss the extra space? Will we suffer financially over the longer term?
Looking ahead
Enthusiasm for downsizing could be tempered due to a combination of factors. These include the fact that people are living longer, and a shrinking of the supply of houses over time.
Mr Shipside said: "One of the dangers for downsizers is that fewer people are making money on their properties so their ability to trade up is less. There are also more people downsizing than buying larger homes and not enough people wanting to get on the property ladder. This means that people may have to accept less money to downsize."
However, those looking to move will be cheered by news that the proportion of UK towns and cities which are affordable for first-time buyers has risen to its highest level for a decade, according to the Halifax First-Time Buyer Review. The study found the average house price paid by a first-time buyer in June 2012 was affordable for someone on average earnings in more than 50 per cent of all local authority districts.
"The process is a lot easier than it used to be but you still need to research the market to make the right decision," he says. "If you're downsizing then you want to make sure you're doing so to the right place," said Mr Shipside.
For Julia and Mark Lloyd the decision to downsize was the right one.
"We don't regret doing it and are definitely more secure than we were a year ago," Julia says. "If push came to shove then we'd be prepared to downsize again – possibly even to a caravan!"
Research is the key for a better deal
Work out exactly how much money you want to walk away with from the transaction , and factor in the various costs – tax and legal fees – in order to get an idea of the price range of the properties you could be interested in.
Look for areas where access is being improved. Are new link roads being built? Is a more regular train service about to start? Locations with the greatest investment potential will invariably be those where long-term factors will soon come to fruition.
Do your research. Visit property websites, keep an eye on local newspapers covering the areas in which you are interested to see what's happening, and chat with local estate agents.
Bargain hard. The more you can get for your property, the more you will have to spend or invest. Unless you are desperate for a quick sale, it's worth holding out to get the very best price.
Join our commenting forum
Join thought-provoking conversations, follow other Independent readers and see their replies