Estate agents forced to break code of silence on defects
New legislation demands prospective buyers and renters are given all the negative information when home-seeking. Graham Norwood reports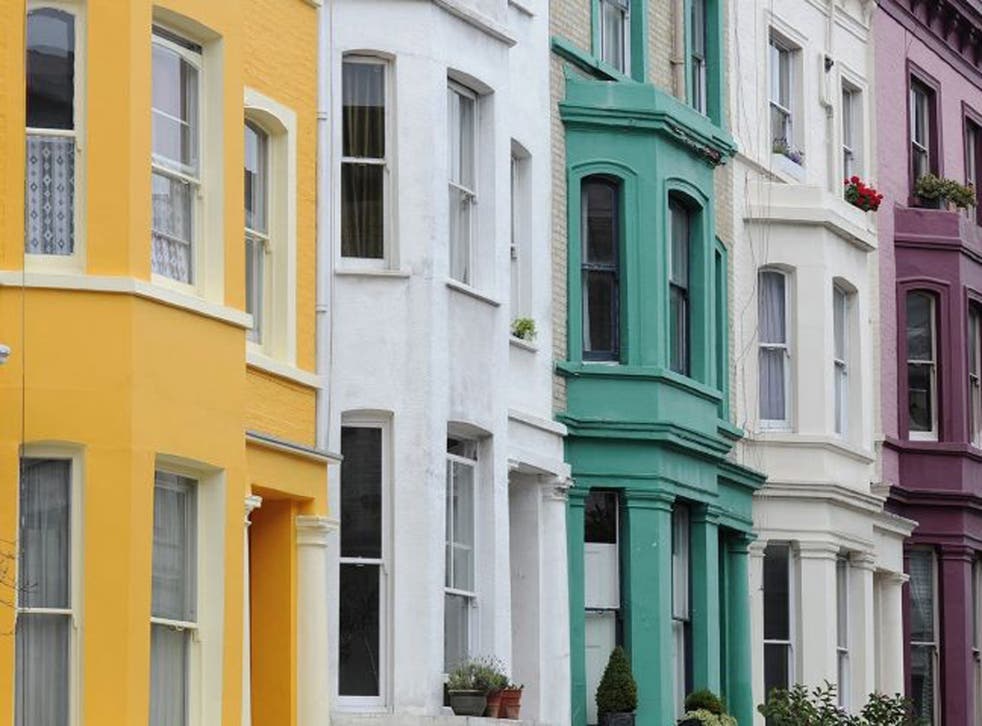 It could be a long hot summer for the property industry as consumer laws are applied to estate and lettings agents for the first time, This could force them to disclose details that may make homes on the market far less appealing to would-be buyers and renters.
In future, agents may have to reveal awkward facts such as a house being located on a noisy road, or having a smelly take-away or noisy club nearby, or if neighbours own badly disciplined pets – even if these revelations mean a property falls in value as a result.
Until now, selling and letting homes in the UK has been largely unregulated, with only two major pieces of legislation applied to the industry. These were the 1979 Estate Agency Act, setting out how agents should behave, and the influential 1993 Property Misdescriptions Act (PMA) specifying standards for accurate marketing of homes in brochures, websites, or in discussions with prospective buyers.
But now the Government – lauded by the property industry back in 2010 for scrapping earlier consumer legislation, Labour's Home Information Packs – is repealing the PMA. Instead, it is insisting estate and lettings agents abide by the Consumer Protection from Unfair Trading Regulations (CPRs) of 2008
So far, so legalistic. But to the surprise of many, the CPRs are turning out to be more powerful than the PMA and several agents have already found themselves in hot water.
The change in legislation revolves around CPRs obliging agents to disclose information considered "fair" to consumers – that is, buyers and renters. It means agents can no longer act solely in the interests of the sellers or landlords.
It also puts an end to the adage "caveat emptor" or "buyer beware", which placed all the emphasis on the purchaser to "discover" any problems about a property or location.
While the PMA insisted on the accuracy of what was stated, and largely turned a blind eye to anything left unsaid, the new CPRs expose agents to prosecution if they do not admit knowing something which may influence the decision of a prospective buyer or renter.
So the cleverly cropped photograph conveniently excluding the railway line may become illegal, and the glossy brochure failing to mention low-flying aircraft from 6am each day may be regarded as breaking the new regulations.
Mark Hayward, the president of the National Association of Estate Agents, believes this is all "a good step to better protect consumers throughout a transaction, particularly as the property purchase and sales market is under regulated". But not everyone is so happy.
"The first reaction of agents to the repeal of the PMA was one of dismay," admits Annabel Clery of Strutt & Parker, which specialises in selling country mansions and London houses. "It may be difficult for sellers to accept but we are required by law to mention any issues likely to affect a potential buyer's decision on making an offer or not."
She consoles clients by saying that at least "buyers will be fully aware of any shortcomings around a property well in advance of making an offer, which in turn should ensure that fewer deals collapse once in solicitors' hands", she says.
Christopher Hamer – the Property Ombudsman, who arbitrates in disputes between estate and lettings agents and the public – warns that CPRs "are intended more to apply to general retail sales" than to sales of homes. But he cautions agents that they "cannot rely on disclaimers to avoid their responsibilities under the regulations".
Mr Hamer has set out guidance to agents using hypothetical examples that may arise during sales and lettings to the public. For example, he says an agent who has had a buyer withdraw from a sale because of a survey showing a roof problem, should disclose the information to later prospective purchasers. Or, if a lettings agent is aware that a previous tenant complained of condensation, Hamer advises that the issue "is divulged during viewings" by prospective tenants.
However, he says on balance there is no need to reveal that next door is occupied by an eccentric "who keeps seven large dogs and 14 cats". Instead, he suggests, "if a prospective buyer asks about the neighbours, then you should mention the menagerie".
The devil is in the detail and will depend on who interprets it, and how. It may take months or even years for a bank of case law to be built up.
In the meantime, at least one council trading standards department has tested the water (see box) and the consumer organisation Which? has entered the fray by secretly assessing how four lettings agents perform against the CPRs in terms of disclosing their fees and conditions of service to prospective tenants.
Which? has written to Your Move, Foxtons, Barnard Marcus and Martin & Co, claiming they are not always sufficiently transparent to would-be renters. "People should know the costs before they invest time and effort in viewings. Drip-feeding is unfair and a barrier to people comparing agents and properties," says Which?'s executive director Richard Lloyd.
Suddenly, marketing a home looks more difficult than before. For buyers and renters, there may be a more level playing field, too.
Using the legislation
CPRs aim to outlaw "unfair commercial practices". Legal consultancy Pinsent Masons says the acid test is: does inaccurate, misleading or omitted information "materially impair an average consumer's ability to make an informed decision, causing him to make a decision he would not otherwise have made"?
Legal experts say buyers may take action if:
An agent lies about his or her qualifications, expertise, code of conduct or awards;
Sales material intentionally tries to confuse one company with another;
Material information about a property is unclear, unintelligible or ambiguous, or deliberately kept secret until after the deal is done;
Aggressive tactics are used, including lying about rival offers or suggesting a time limit on offers has been imposed by vendors when it has not, or hassling buyers;
Vulnerable buyers have additional rights.
To initiate action contact the Office of Fair Trading (oft.gov.uk); your council's trading standards department; or the Property Ombudsman (tpos.co.uk).
Join our new commenting forum
Join thought-provoking conversations, follow other Independent readers and see their replies