Estate agents full of cheer as house-price boom is set to return
For the first time in years, prospects are starting to look brighter across the whole of the country, not just in London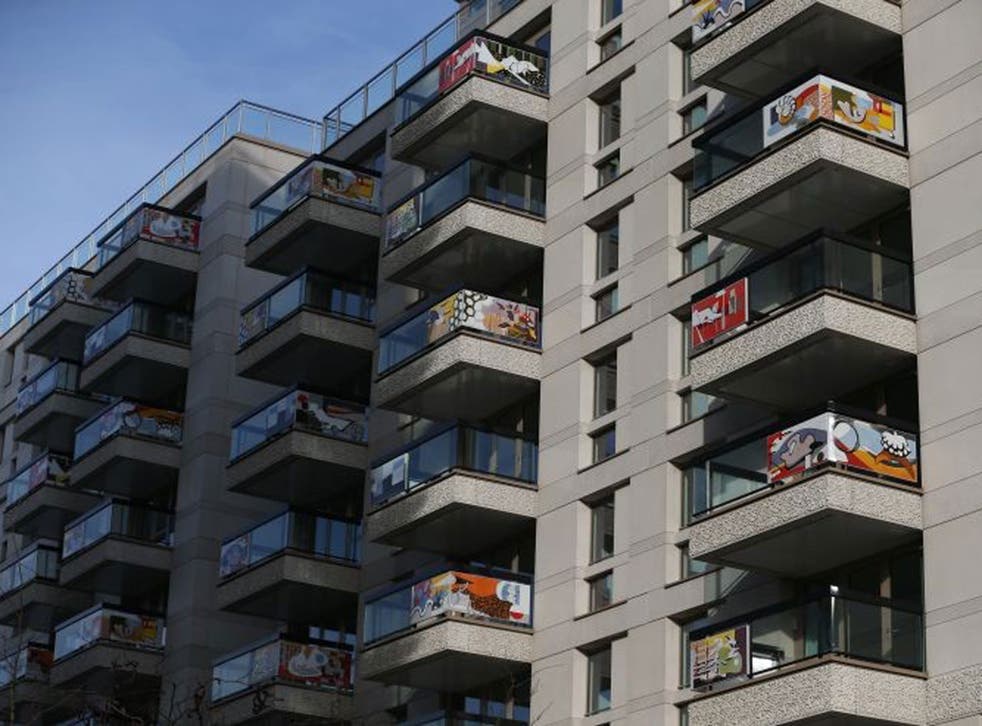 The grins on most estate agents' faces this Christmas are the width of a double-fronted house, as they prepare for what they confidently predict will be a boom 2014.
Annual forecasts return time and again to one sentiment – recovery –and are almost unanimous in their view.
"We believe 2014 will be the first year of recovery," says Adam Challis of property analysts Jones Lang LaSalle.
Mark Hayward of the National Association of Estate Agents thinks "a reviving UK economy and successful government schemes like Help to Buy and Funding for Lending have created a buoyancy that looks set to continue well into 2014".
And Richard Bernstone of Aston Chase – a high-end agency – says he expects "a brisk start to 2014 with no let-up in demand and prices continuing to strengthen".
So far, so predictable: estate agents rarely talk down the market, after all. But for the first time since 2007 they are all predicting price growth across the UK, not just in London.
Savills, Hamptons International, Chesterton Humberts and Knight Frank – agents with respected research teams which analyse all sectors of the housing market – say that 2014 price rises will range from 6 per cent to more than 10 per cent in different areas. This is how they see UK regional performances:
Scotland's forecast is up 1 per cent to 6 per cent. The hotspot is Aberdeen, where oil wealth is lifting prices to levels "which wouldn't embarrass Edinburgh or Glasgow", said Savills's Faisal Choudhry. But there are fears that deals will drop off in Scotland around the independence referendum in September and ahead of stamp-duty reform being introduced in early 2015;
Northern England's forecast is up 3 per cent to 7 per cent. This is still the least-expensive part of England, and although agents tip posher parts of York, Leeds and Harrogate to see rises of as much as 10 per cent next year, the region as a whole still lags behind much of the UK;
In the Midlands (up 3 per cent to 7 per cent), Birmingham's population is set to rise by 150,000 in the next 17 years and new home building must double to 2,500 per year by 2016 to meet the target. But there is a row over the green belt. The consequent shortage means Britain's second city is expected to see dramatic price rises in the near future, even before HS2;
The hotspot in East Anglia (forecast up 3 per cent to 7.5 per cent) is likely to be Cambridge, which now has a 45-minute rail link with London. "The lettings sector is one of the busiest in the UK and is becoming a big draw for investors," according to Savills' Tanya Blake;
Wales, with a forecast up 3 per cent to 6 per cent, expects prices in Cardiff, Newport and Swansea to be pushed up when the first loans under the Welsh government's version of Help to Buy are issued on 2 January;
Sue Carne of County Homesearch, a buying agency, thinks that in the South-east (forecast up 4 per cent to 8 per cent), "prices and activity will increase as buyers are priced out of London. Sevenoaks, Tunbridge Wells and Brighton will benefit";
Central London, with a forecast up 3 per cent to 10 per cent, seems unstoppable, but despite big predicted rises, sales in Mayfair, Notting Hill and Knightsbridge are set to pause late next year, according to Stephanie McMahon of Strutt & Parker. "The biggest uncertainty surrounding 'prime' London is the looming election," she says. Other agents, like Catherine Cockcroft of Aylesford International, predicts "a flood of properties coming to the market" if a mansion tax is ever confirmed – which may be good news for buyers currently priced out;
The South-west, with a forecast up 4 per cent to 6 per cent saw a late surge of sales this month. Jonathan Cunliffe of Savills says: "Confidence is growing and people who wouldn't have risked a second house a year ago are now thinking 'Why not?'" In Devon the elevation of Exeter University into the Russell Group is likely to lead to increased demand for student accommodation.
Strong regional performances like these inevitably provoke fears of another housing bubble, but for that "we'd need to see five-year price rises of 35 per cent to 40 per cent and/or mortgage interest rates of around 7 per cent, which seems improbable", says Lucian Cook of Savills.
However, Fionnuala Earley of Hamptons International says that while prices may be rising, the key indicator is transaction volumes. They show the ability of people to buy at all levels of the market, including first timers who have found it difficult to raise deposits and secure mortgages. Average monthly transactions are still a third below the long-term average in England and Wales.
"Concentrating on prices alone gives a misguided picture of housing health.," she says. "Transaction levels are rising and we expect double digit growth to continue. But it will take a long time before they return to levels we became accustomed to five years ago."
Estate agent Knight Frank is also cautious. It warns against over-optimistic views of the housing market during the lead-up to the 2015 general election.
"Prices in the UK are high in historic terms. While the Government can encourage activity it cannot change the fundamentals surrounding market affordability, especially as the 'special factors' of low interest rates and government interventions start to unwind," says Liam Bailey, its head of research.
Mr Bailey identifies increasing interest rates and the possibility of the UK's wider economic recovery stalling as the primary threats, followed by a return to restrictions on bank lending, and international factors such as another eurozone trauma leading to rising unemployment.
In other words, even if it risks ruining Christmas for estate agents, the housing market is not out of the woods yet.
Join our new commenting forum
Join thought-provoking conversations, follow other Independent readers and see their replies