If you want to let to students, then do your homework
The sector provides a steady income that is immune to economic shocks – as long as your property is in the right place. Chiara Cavaglieri reports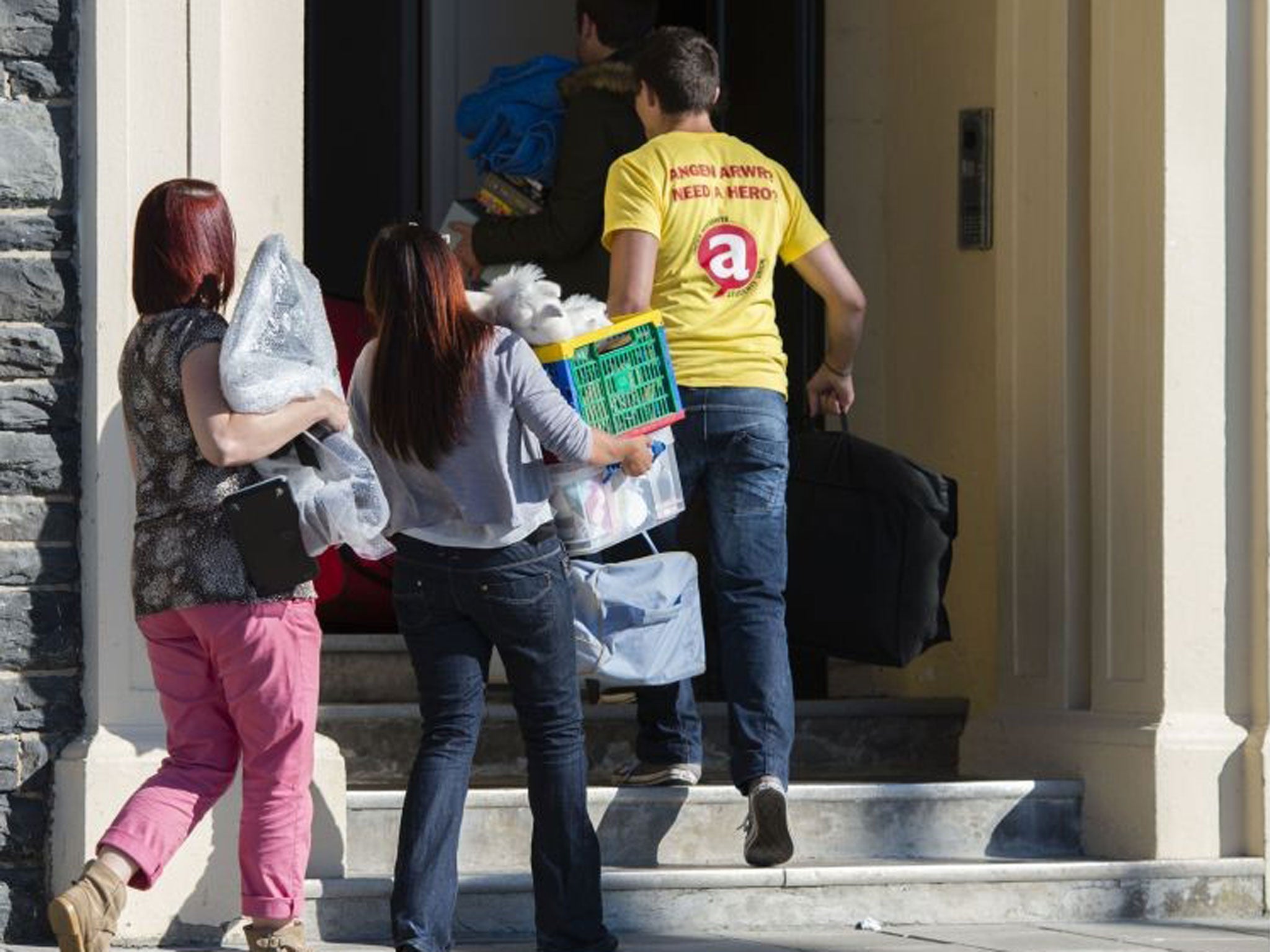 Student property has been the highest-performing asset class in recent years, according to reports, but is this really an investment opportunity not to be missed, or should you tread carefully?
At first glance, landlords do seem to be in the property market driving seat with the number of people renting almost doubling to 8.5 million in 15 years. The latest figures from Countrywide Residential Lettings show that gross rental yields for buy-to-let landlords were around the 6 per cent mark in 2013, but the student sector is even more profitable – it showed total returns of 9.95 per cent in the 12 months to September 2013, according to the CBRE Student Accommodation Index.
With attractive yields, reliable tenancies and an ever-growing number of wealthy international students, the appeal is obvious. Student tenancies are often arranged early, well before the start of the academic year and while chasing rent from a group of young people with no income can be off-putting, invariably, collection is easily arranged and students come with guarantors in the shape of their better-off, more-reliable parents.
"Landlords of good student houses have a guaranteed market that remains predictable whatever is happening in the economy and the wider property market," says Sally Fraser of Stacks Property Search. "In Brighton for instance, gross yields can be in the region of 6-8 per cent and many people are using a student portfolio to create income in retirement rather than rely on pensions."
However, just because the mantra that student property offers the highest returns is often repeated doesn't mean that it will work for the full spectrum of investors. It may be compelling for someone looking for a reliable and regular income for example, but experts warn that this option is unlikely to suit those keen to build a portfolio over time.
Graham Davidson from Sequre Property Investment says: "Student property offers high, secure returns that are often guaranteed by the developer. But does student property offer discounts so that it can be sold for a profit at a later date? No. The only person you can sell a student property to is another investor who will be pushing you for a cheap price."
Even if the student market is the best option it takes a lot of work to get the property and the location right, though some companies will do a little of the legwork for you. The latest Savills Student City Monitor, for example, recently awarded a "First" to Bath, Brighton, Bristol, Cambridge, Cardiff, Edinburgh, London, Oxford and St Andrews while the likes of Bournemouth, Canterbury, Glasgow, Liverpool and Manchester were given an "Upper Second".
The ranking system is based on demand, student demographic, university rank and financial health, the local rental market and the supply of purpose-built student accommodation.
For post-graduate accommodation investment firm Assetz says that hotel-style studio apartments are popular with overseas students and identifies new hot spots such as Leicester, Southampton and York. You'll still need to do plenty of your own research though, starting with investigating sold house prices online and speaking to local lettings and estate agents to get a clear idea of rental yields and tenant profiles. You should seek to understand what drives the local economy and tenant demand before digging a little deeper to find out if there are any upcoming changes that could impact future demand for student accommodation from private landlords. For example, the universities may be investing in their own purpose-built halls of residence, or opening a new part of the campus.
Think carefully about the type of property you plan to buy. High-quality purpose-built student housing offers a fairly hands-off investment because there is typically a professional management company in place to find the tenants, collect rent and maintain the building.
However, if you prefer to go it alone, newer and well-modernised property will be much easier to maintain than a period building which is more likely to require repairs. Functional is the key word so think plain paintwork, hard-wearing flooring and basic, robust furnishing.
Popular areas are always close to the campus and it should also have good connections into the town but otherwise, it's important to remember that you're not looking for a home you would be comfortable in, and you're certainly not looking for prime locations.
"Position is less vital, so while easy access into town is crucial, being on the best roads and in the best residential areas isn't. Outlook and immediate environment aren't important either and the best student investments will not be in the traditionally 'best' areas. Students won't reject houses because they're on a busy road, or have a view of the gasworks; but they will reject them if they're difficult to get to, or cost more than the norm," says Ms Fraser.
When it comes to funding such an investment, you will need to specify to the lender that you are planning a student buy-to-let. Rates are comparable with those for professional buy-to-let loans but lenders can be a bit twitchy about students. Most will need the students to be on one assured shorthold tenancy agreement with no more than four or five students in the house.
Kevin Gibson, of whole-of-market broker Ascot Mortgages, says: "The number of lenders prepared to lend on a student buy-to-let has dropped. However, the market has only reduced by around ten per cent. Paragon are very active in the buy-to-let market, for example, and are open to most circumstances and other lenders just have certain criteria to meet."
Meanwhile, many councils have tightened up controls on new student accommodation so you'll need accurate local advice before you commit to any purchase. Any property with at least three tenants (forming more than one household) sharing a toilet, bathroom or kitchen facilities, is a House in Multiple Occupation.
This means that you, as the landlord, must meet certain standards and obligations. For example, you must ensure gas safety checks are carried out every year and electrics tested every five years. You'll also need to install and maintain proper fire safety measures including smoke detectors in every bedroom. If the property has three or more storeys, five or more unrelated people living there, or there are two or more households living there, you will need to register your HMO with the council and secure a licence before you start to see those promised returns.
Join our commenting forum
Join thought-provoking conversations, follow other Independent readers and see their replies