London housing: High prices and overcrowding drive thirtysomethings to provincial cities
Official figures show record numbers in age group left the capital last year – and were heading for other UK cities
Chris Green
Sunday 30 November 2014 20:23 Comments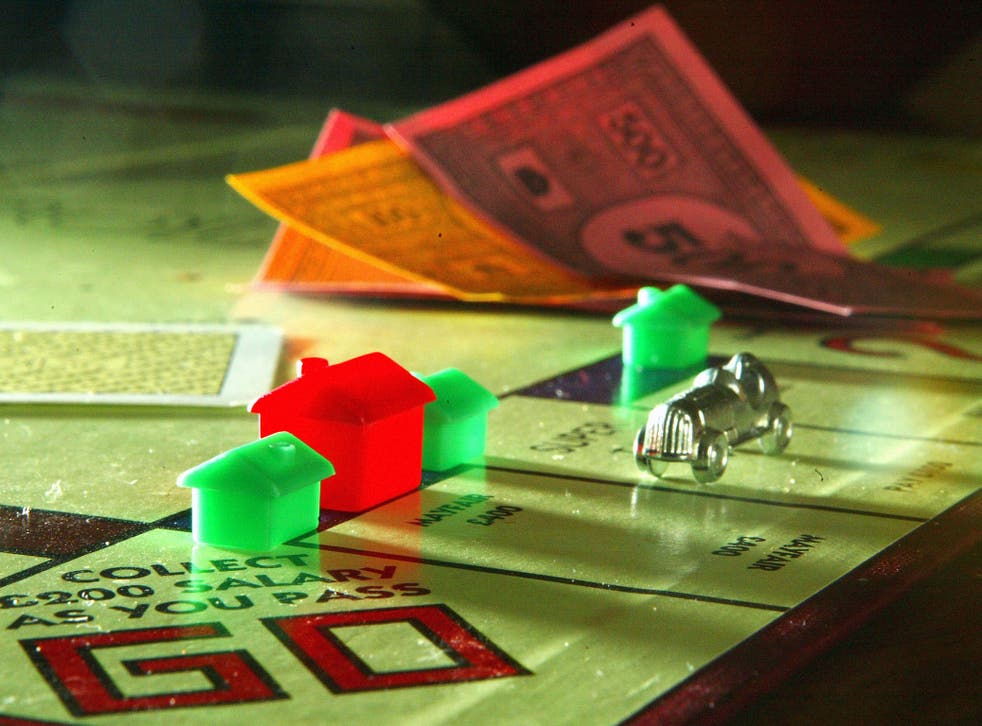 It is too crowded, unsuitable for raising children and has house prices so ridiculous that the higher salaries on offer cannot be justified. That appears to be the verdict passed on London by people in their thirties, who are now leaving the capital for other parts of the UK in record numbers.
According to figures produced by the Office for National Statistics (ONS), 58,220 people aged between 30 and 39 left London between June 2012 and June 2013. It is the highest number on record and a 10 per cent increase on 2010. The peak London-leaving age for men is 36 and for women it is 34.
Rather than heading for the peace of the countryside, the thirtysomethings departing the capital are instead gravitating towards other UK cities. Birmingham is the most popular, with 5,480 Londoners choosing to move there in the year covered by the statistics.
Next was Bristol, which attracted 3,290 Londoners, followed by Manchester with 3,260, Nottingham with 2,990 and Oxford with 2,720. Liverpool and Newcastle were further down the list, with 1,340 and 960 people making the move north respectively.
Where are 30-somethings moving to?

Show all 7
The departure of ambitious thirtysomethings from London to other parts of the UK is likely to be beneficial for the country's unbalanced economy. According to Ed Cox, director of the IPPR North think-tank, established professionals are being attracted by the improving outlook in other cities.
Neil Rami, the chief executive of inward investment agency Marketing Birmingham, said the transformation of the once-unfashionable city "hasn't happened by accident", pointing to its high levels of business investment and upgraded transport network.
"We are tearing down the concrete of the 1960s, transforming the city centre, and drastically improving our infrastructure," he said. "Birmingham's quality of life is also helping to attract people here, particularly those with families. It has one of the youngest and most diverse populations in Europe – and the city's unique blend of music, cuisine and arts makes Birmingham a great place to live.
The financial services sector also appears to be embracing the city, with Deutsche Bank recently recruiting an additional 1,000 people to work in its Birmingham office, where it is in the process of setting up a 270-seat trading floor. Richard McCarthy, managing director of Deutsche Bank Birmingham, described the city as "an extremely exciting business location" which was "a natural micro-hub for the financial services sector".
There was a net outflow of almost 22,000 people in their thirties from London overall – and as the ONS figures were based largely on an analysis of NHS registers, the true figure may be even higher. So what could be fuelling the exodus?
In its briefing note accompanying the data, the ONS highlighted the impact of house prices on people's decisions to move. The average cost of a property in the capital is currently £402,800, according to October's Hometrack index. In Birmingham it is just £133,700, while in Bristol it is £217,300 and in Manchester £137,000.
Many married couples in their thirties, the ONS suggested, are likely to be put off by the high cost of a family home in the capital, preferring to move away either before they have children or while they are still young.
"They may be seeking somewhere greener and quieter, and may also perceive that a less urban neighbourhood offers a better social and educational environment for children," the ONS continued, pointing out this would also explain the net outflow of children from London.
For Andrea and Dan Harris, who left their home in south-west London in April 2013 after almost 10 years in the capital, both property prices and their children's future played a role. After first considering Bristol they settled in Bath with Stanley, five, and Ernest, two, as the good transport links allowed Dan, 36, a service design consultant, to commute back to London for work more easily.
"We got stuck in a trap where we had a semi-detached four-bedroom house that we'd managed to buy, which was perfect – but our closest schools all had really terrible reputations," said Andrea, 34, who used to work in higher education.
"We couldn't really afford to move to another area nearby and have the same sort of house – we'd have been looking at downsizing a lot, which when you've got two children doesn't feel like a great move. Moving out meant that we could be near a good school in a house that we liked, that was big enough for our family."
She added that Bath seems to be a very popular place for ex-Londoners. "Loads of the mums that I've met in Bath are from families that have moved out of London in the last year or two," she said. "There's a bit of joke we have that if you meet a real Bath person, it's quite astounding – like meeting a real East Ender in East London, they're rare."
Although the exodus of thirtysomethings from London is the most significant both sociologically and economically, spikes in the number of people leaving also occur among 19-year-olds – explained by young adults departing for university – and the 90-and-over age group, which the ONS put down to the elderly wanting to be close to their families.
Register for free to continue reading
Registration is a free and easy way to support our truly independent journalism
By registering, you will also enjoy limited access to Premium articles, exclusive newsletters, commenting, and virtual events with our leading journalists
Already have an account? sign in
Register for free to continue reading
Registration is a free and easy way to support our truly independent journalism
By registering, you will also enjoy limited access to Premium articles, exclusive newsletters, commenting, and virtual events with our leading journalists
Already have an account? sign in
Join our new commenting forum
Join thought-provoking conversations, follow other Independent readers and see their replies