'Quick-sale' schemes finally come under the spotlight
Beware of companies which promise to find a speedy buyer for your home, warns Chiara Cavaglieri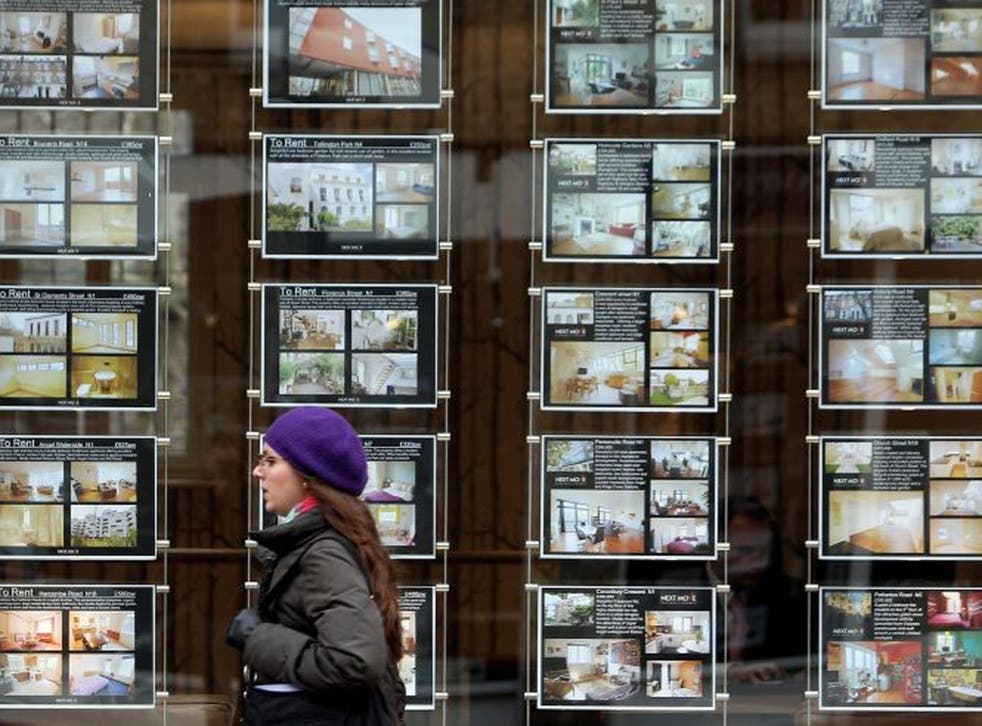 Property firms offering a "quick-sale" have at last caught the attention of regulators, but this sector could prove a ticking timebomb when mortgage interest rates eventually go up and more homeowners find themselves struggling to meet payments.
The Office of Fair Trading (OFT) has opened formal investigations into companies offering speedy sales to desperate homeowners. While the new OFT report on the sector found that some companies were offering a useful solution in a fair way, others have been exploiting customers and using unfair practices.
The way some of these firms work is to offer below market value price – typically between 10 and 25 per cent less – for your home in return for a swift sale. While this may be a price some people are willing to pay, a major concern is that some firms knock as much as 53 per cent of the market value and others reduce the price offered at the last minute, i.e. after the seller is already financially committed and paid hefty upfront fees.
Many firms are also unclear as to the type of service being offered, i.e. whether they are genuine cash buyers, lead generators passing on your details to other quick-sale providers, or brokers who introduce you to third-party buyers. But even worse, some firms persuade sellers to sign long-term exclusivity agreements so they can hit them with severe penalties for breaching these contracts if they try to sell to other buyers.
The OFT says 70 per cent of the complaints received about quick house sales came from vulnerable consumers such as older people in declining health, homeowners wanting to avoid repossession and people needing to reduce debts quickly. Other people may be trying to relocate after a divorce or a new job.
So far the OFT has written letters to more than 100 providers and prompted discussions on developing self-regulation, but this has not filled everyone with confidence.
Christopher Hamer of The Property Ombudsman (TPO) says: "This report reveals that there is yet another area of the property sector where there is no formal regulatory framework. Consumers using 'quick house sale' firms have no access to independent redress and the risks associated with this are significant. Whilst I note that the OFT is pursuing a self-regulatory approach, the only way of realistically ensuring all such firms provide consistent service is through legislation."
Until there is stronger regulation in place make sure you protect yourself if you are looking to sell your home quickly. First and foremost consider the alternatives, including negotiating with your lender if you are struggling to keep up with mortgage payments. You can also talk to a Citizens Advice Bureau for help with your debts, and they may help you to talk to your lender about extending the term of your home loan, taking a "mortgage payment holiday" or reducing your payments for a set period to give you some breathing space.
If you simply need to sell up, consider all of the pros and cons of using these firms over a traditional estate agent.
"You might find that the amount you need to drop the price by is less than the typical 25 per cent discount that a quick sale company would ask for," says Caroline Rookes of the Money Advice Service. "Before making any costly and irreversible decisions which they might regret, we urge home sellers to pause, and take free advice from an independent source".
If you are determined to go down the quick-sale route, compare services and confirm any claims to be a member of any professional body or code of practice. Read the marketing material carefully to determine whether they are a cash buyer, passing on leads, or a broker matching you with investors. A genuine cash buyer should be able to provide proof that they have the funds in place, and if it is a broker check it is registered with an approved redress scheme for estate agents (see www.ombudsman-services.org/property.html and www.tpos.co.uk).
Danny Luke, director of Quick Move Now, explains that there are two ways to check that a company has cash funds available to honour its promise of a quick sale: "You can look at turnover in their company accounts. If it is very small or they don't publish accounts, it is likely they don't buy with their own money and instead are just a broker. Or you can ask their solicitor to provide proof of funds available. If a company cannot provide this within 24 hours, leave well alone".
Ask lots of questions and do your own research. First of all talk to traditional estate agents and use sites such as Mouseprice, Nethouseprices and Zoopla to determine the likely selling price.
Make sure you are absolutely clear as to how the purchase will be financed, how long the sale will take, how much you will be charged in fees (including surveys and solicitor fees) and how the offer price will be adjusted later on.
Before you sign along the dotted line get an independent solicitor to look it over – never sign any agreement if you don't know exactly what you are agreeing to.
"Don't, under any circumstances, sign any option agreements or pay a deposit at any point during the process. You should be able to receive an offer, take reasonable time to consider it, and change your mind even if you've accepted the offer with absolutely no cost," says Mr Luke.
Watch out for long tie-ins too. If a typical estate agency contract only lasts up to 12 weeks, supposedly speedy home sellers shouldn't need longer than four weeks to find a buyer. If they do, there is no point losing out on the true value in the first place.
If you've been treated unfairly, complain to the company first of all, but you can then refer your case to the relevant redress scheme (if they are a broker), the Advertising Standards Authority or your local authority Trading Standards Service.
If you have a particularly strong case it may be worth going to court, but seek legal advice first.
Register for free to continue reading
Registration is a free and easy way to support our truly independent journalism
By registering, you will also enjoy limited access to Premium articles, exclusive newsletters, commenting, and virtual events with our leading journalists
Already have an account? sign in
Register for free to continue reading
Registration is a free and easy way to support our truly independent journalism
By registering, you will also enjoy limited access to Premium articles, exclusive newsletters, commenting, and virtual events with our leading journalists
Already have an account? sign in
Join our new commenting forum
Join thought-provoking conversations, follow other Independent readers and see their replies