Starved of sun? Algarve offers Brits attractive property escape route
There's plenty to attract property buyers and investors, writes Monica Woodley – not least a resilient market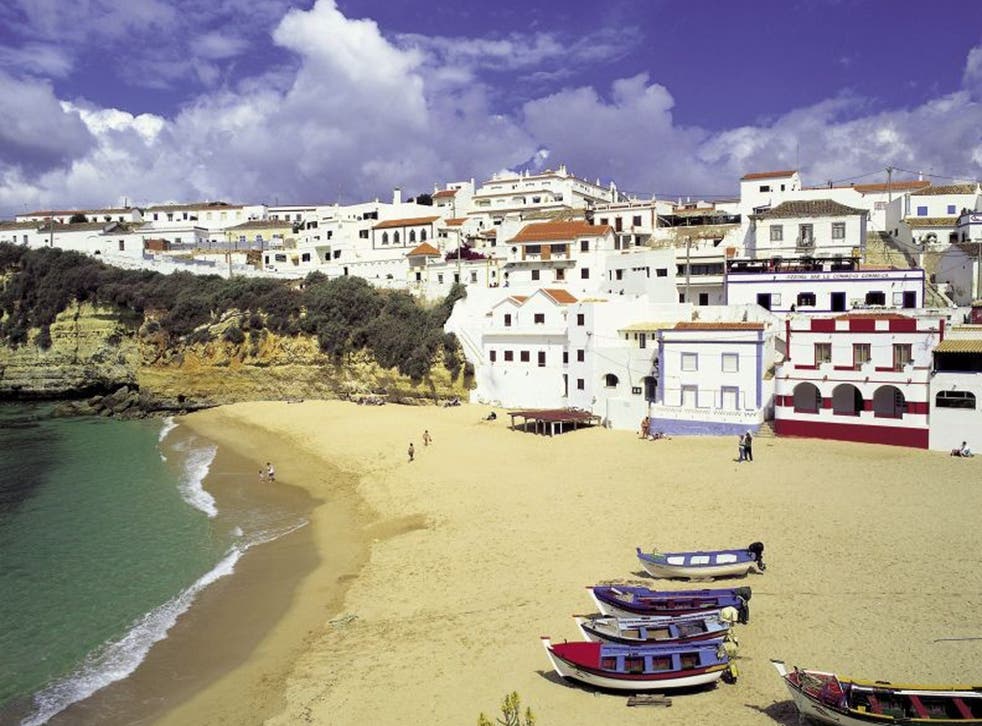 Memories of the fierce winter may have you planning your escape to a second home in a milder climate. If far-flung, exotic destinations like the Caribbean are too far removed from life and work in the UK, the Algarve might offer a tempting compromise.
The Portuguese property market was one of the worst hit by the financial crisis and resorts like Quinta do Lago have not emerged unscathed. But due to the limited number of properties in the area, prices have held up far better than in the rest of the country.
Quinta do Lago was founded in the early 1970s as a golf resort, and now has over 800 homes and four golf courses. No new building land had been available in the resort since 2001, but last year 26 plots ranging in price from €2.3m (£2m) to €3.5m were released. Three have sold so far and, once the rest are gone, the resort will be at capacity, leaving the market reliant on resales.
Prices start around €250,000 for a basic one-bedroom apartment, while substantial homes with pools, spas and gyms sell for more than €15m. And there is plenty in between: a three-bedroom, three-bathroom villa is currently for sale at €460,000.
Algarve attractions
Temperatures rarely fall below 12°C in winter, and reach as high as 30°C in summer, and the Algarve has plenty of attractions beyond the climate. The resorts tend to be smaller and more discreet, with unspoilt beaches, while Quinta do Lago has a wealth of excellent restaurants. And it is easily reached. Quinta do Lago is just 15 minutes from Faro airport, and flights from London to Faro take less than two-and-a-half hours, with six airlines running 70 flights on the route every week.
Buyer profiles
Brits have always been, and look set to remain, the main foreign buyers of residential property in the Algarve. While many purchase second homes to come out for weekends or the occasional holiday, many also choose to make resorts like Quinta do Lago their permanent home – not just retirees but couples with children as well.
Local estate agents say there is a trend for working people to take advantage of high-speed internet, and good connections from Faro, to work from the Algarve. They also report another shift in the buyer profile – from people seeking holiday homes to people who see Algarve property as a long-term investment.
Changing taxation
Brits have been the most receptive as successive Portuguese governments have lured foreigners to the country with a favourable tax regime. However, a new "mansion tax" of €75,000 per year on homes owned offshore with a valuation of €1m or more will hit resorts like Vale do Lobo and Quinta do Lago as a large proportion of the Algarve's luxury real estate is in these areas and may still be owned by offshore firms. It has already caused many owners of luxury homes to seek buyers.
Other taxes Portuguese property owners need to be aware of are:
* On purchase, Imposto do selo (stamp duty) of 0.4 to 0.8 per cent of the purchase cost, depending on the type of transaction and the property value, and imposto municipal sobre as transmissoes (property purchase taxes, IMT) of 0 to 8 per cent of the higher of either the value of the deeds or the rateable value, and depending on the type of property.
* Annually, there is an immovable property tax (IMI) of 0.2 to 0.8 per cent of the property value, depending on the area in which it is located.
Income from rental profits is taxed at 25 per cent for non-residents, with deductions for repairs and maintenance (but not mortgage interest). For residents, rental income is added to any other income and the total is calculated on a sliding scale of 12 to 40 per cent.
On the death of the owner, inheritance tax of 10 per cent of the property value must be paid, unless the property is left to a spouse or other family members.
On the sale of a property, capital gains tax is due at a flat rate of 25 per cent for people who are not resident in Portugal for tax.
Luring foreign buyers
While tightening the rules on owning property in offshore companies, the government is keen to promote foreign homeownership to support Portugal's fragile economy.
Álvaro Santos Pereira, the minister of economy, said that residential tourism generates 9 per cent of the country's GDP and 8 per cent of employment.
The government is keen to build on these figures, and believes that the sale of just 4,000 properties would bring in additional revenue of €1bn. "We need to increase these numbers. Investing in residential tourism is investing in our economy," he said, contributing to job creation and providing a boost to the construction and real estate industries.
Rather than relying on British buyers, however, it has launched a campaign to attract high-end property buyers around the world. Non-EU buyers who invest over €500,000 in Portuguese property could ultimately gain a "golden visa" or residence permit.
Some agents have even begun selling investment packages that include a visa and property with a guaranteed rental income, and see this as one solution for the many unsold holiday homes that were developed before the onset of the financial crisis and recession.
Outlook
The golden visa scheme could provide some underpinning for the Algarve property market, giving it an advantage over other resorts in southern Europe. Resorts such as Quinta do Lago, which has reached its capacity for growth and appeals to high-end buyers, look particularly well placed to benefit from this boost.
Register for free to continue reading
Registration is a free and easy way to support our truly independent journalism
By registering, you will also enjoy limited access to Premium articles, exclusive newsletters, commenting, and virtual events with our leading journalists
Already have an account? sign in
Register for free to continue reading
Registration is a free and easy way to support our truly independent journalism
By registering, you will also enjoy limited access to Premium articles, exclusive newsletters, commenting, and virtual events with our leading journalists
Already have an account? sign in
Join our new commenting forum
Join thought-provoking conversations, follow other Independent readers and see their replies