When tenancy agreements go bad: How to get them out
Landlords face significant costs if a tenant refuses to leave. Emma Lunn looks at what needs to be done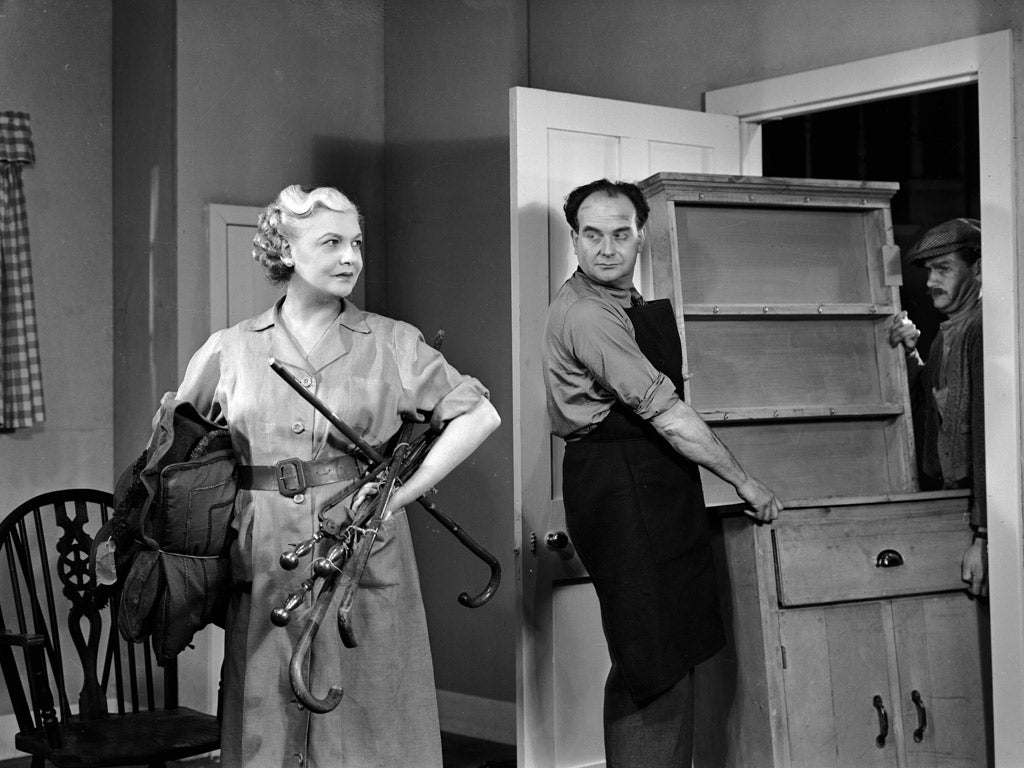 Tenants often complain that they unfairly lose some or all of their deposit when a tenancy ends, but spare a thought for landlords whose losses can run into thousands of pounds if things turn sour.
Evicting a tenant who has stopped paying the rent, broken the terms of the tenancy contract or damaged the property is much more difficult than many realise. In many cases a landlord will have to go to court to regain possession of their property.
The latest tenant arrears tracker by Templeton LPA, part of the LSL Property Services Group, found the number of tenants more than two months in arrears shot up by 20 per cent in the first quarter of 2012, with an estimated 94,400 tenants in England and Wales in severe arrears.
While some of these cases will be solved by negotiating a repayment plan with landlords, there will be a proportion of tenants who can't or won't pay rent and refuse to leave the property either.
The first step in the eviction process is to issue one of two notices under the Housing Act 1988.
A Section 8 notice can be served on a tenant by a landlord wishing to regain possession of a property during the fixed term of an Assured Shorthold Tenancy (AST). The fixed term is normally six or 12 months.
However the landlord must have grounds to do so. These grounds may include non-payment or persistent late payment of rent, and breaking the terms of the tenancy, for example by illegally subletting or growing cannabis. However, if the grounds involve rent arrears, the notice can only be issued after a certain amount is unpaid.
"For example, if rent is payable monthly, the amount is two months' rent, and the court is obliged to give the landlord possession of the property if this amount is unpaid on the court hearing date," says Freddie Jackson, an associate at the Kent-based law firm Cripps Harries Hall.
"However, if the tenant were to pay the rent arrears just before the court hearing so that less than two months' rent is due, the decision would be at the discretion of the judge who may well give the tenant a second chance."
The other notice that can be served on a tenant is under Section 21 of the 1988 Housing Act. This is the notice a landlord can give to a tenant to regain possession of a property at the end of an AST or during a periodic tenancy.
Under Section 21 the landlord doesn't need to give a reason for asking the tenant to leave, although he or she must give them two months' notice.
If a tenant ignores either a Section 8 or Section 21 notice, the landlord will need to get a court order to enable them to evict. This can take time and money – meanwhile the tenant continues to live in the property. If they are withholding rent the landlord will still have to meet mortgage payments and other costs associated with the property.
Members of the National Landlords Association (NLA) report that it takes an average of four months and £900 to bring a tenancy to an end when this happens – and that is just court and legal fees and doesn't include the loss of rental income. So, if you are charging a rent of £712 (the current monthly average) you could be £3,748 out of pocket (£2,948 in lost rent plus £900 in legal costs).
Chris Norris, the head of policy at NLA, says that even though the legal framework which governs tenancies is generally fairly balanced, these legal provisions are often let down by the Courts Service.
"Unlike almost any other type of business, landlords are legally required to continue providing a service to their customers even when they stop paying for it," he explains. "Landlords are entirely reliant on the Courts Service to bring their obligations to their customer to an end should the tenant not fulfil their side of the contractual agreement."
The problem is, getting your case heard in court can take several months and cases are often delayed due to small mistakes in the landlord's paperwork. This could include failing to protect the tenant's deposit under rules introduced in 2007.
As a result some landlords trying to evict tenants turn to professional firms to manage the process.
Sim Sekhon is a co-founder of Legal 4 Landlords, which offers a variety of services including eviction and debt recovery. The company says it receives hundreds of enquiries from landlords every day.
"The most common reason people call us is rent arrears," says Mr Sekhon. "Some landlords try everything else to evict a non-paying tenant before they come to us so often the tenants are £3,000 or £5,000 in arrears."
Legal 4 Landlords offers a three-step process for a fixed fee: issuing a Section 8 or Section 21 notice; gaining a court order for possession of the property; and, if necessary, sending in bailiffs if the tenant still doesn't leave. Completing all three steps costs £783 and can take six months or more.
So, if it takes several months to evict a non-paying tenant from your property, what are the chances of recovering rent arrears and your legal costs? "It's very unlikely although your chances are better if they have a guarantor," says Mr Sekhon.
"If they're on benefits it's basically a toxic debt and you have no chance of getting your arrears back. How far we suggest landlords pursue things depends on the tenant's circumstances."
Landlords' protection
Find the right tenant: Carry out full referencing of any applicants via companies such as RentGuard, Endsleigh and Let Insure.
Buy rent insurance: If a tenant passes the reference checks, the landlord can buy an insurance policy that pays out if the tenant defaults or has to be evicted.
Check Experian's Rental Exchange service: This holds information on a tenant's rental history
Join our commenting forum
Join thought-provoking conversations, follow other Independent readers and see their replies