Top 10 hot spots for student accommodation
Buy-to-let houses can be money-spinners in university cities, report Chiara Cavaglieri and Julian Knight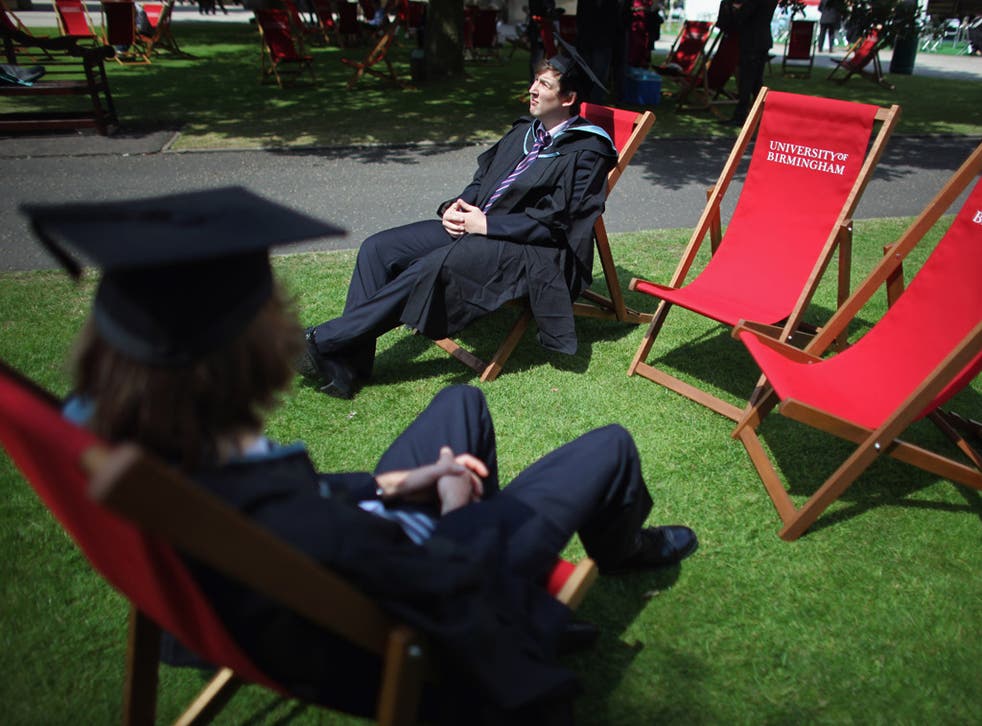 Student accommodation is already big business and the number of international students heading to the UK is set to increase faster than anywhere else in the world outside of Australia.
A recent British Council study revealed that international student numbers are expected to rise by 10 per cent over the next decade, equating to an increase of 30,000 students enrolling on British university courses.
"The start of the academic year might seem a long way away, but now is the time to start the process if you are considering becoming a buy-to-let landlord in a university town or city," says Samantha Baden, property analyst at FindaProperty.com.
"Despite controversy over fees, loans and available places, the buy-to-let student sector continues to grow, and in many areas is outstripping mainstream housing by growth, demand, value and yield".
Student towns have high occupancy levels, and if you can pick up a bargain the rental yields could be impressive. However, if you want a piece of the action there are lots of things to think about before making the move.
Older properties with multiple rooms are often a good bet, and many landlords choose to let the rooms on an individual basis, rather than renting the whole house to boost their income. In many cases students are happy to forgo a living room and use it as an extra bedroom.
Breakages and disrepair can be more prevalent with student tenants so you may face higher maintenance bills, but at the same time students rarely expect high-end furniture and decoration, so it may cost very little for you to prepare the house.
"Don't be complacent though, while students tend not to be too fussy about their accommodation, it must not be so inadequate it doesn't attract tenants, and not so upmarket your yield is too low. Balance is the key," says Nicholas Leeming, the business development director at Zoopla.co.uk.
Students tend to move on every year, so while you are not committing yourself to long-term contracts, it also means you will have to regularly find new tenants.
You need to obtain a reference from every tenant to be sure they have the means to pay the rent. If their rent is funded by a family member you can ask them to fill in a guarantor form instead. The Association of Residential Letting Agents (Arla) also advises compiling a detailed inventory, particularly important if you're going to be far away and unable to make frequent inspections. Take photographs of the house inside and out and ensure this inventory is approved by the tenants to minimise any disputes over the return of the deposit when they leave. A local lettings agent and a team of maintenance people (plumbers and electricians) that you trust will be worth their weight in gold if you need to deal with issues from afar.
"A lettings agent usually costs 15 to 20 per cent of the rental income – because of the short tenancies this is slightly higher than most other buy-to-let investments, but it means the agent finds and vets students, collects rent and deals with problems on your behalf. It is also tax deductible," says Ms Baden.
You will also need to keep on top of the latest regulations. In England and Wales, for example, landlords must protect tenants' deposits in a registered scheme, but they now have 30 days from receiving it, up from 14 days, to do so.
If you fail to protect a deposit you could be taken to court and fined between one and three times the deposit amount. If you let to five or more students, in a home of at least three storeys, you may need a local authority licence as a house in multiple occupation (HMO) which will set you back at least £1,250. All landlords also need to check their insurance arrangements as most providers' standard home policies do not cover tenants.
Financing is another hurdle: "Some lenders shy away from student tenancies, preferring to stick with the more conventional letting market," says David Hollingworth from mortgage broker London & Country.
"Rates will be higher than those on offer to owner-occupiers and fees can be high too, but there is a competitive, buy-to-let market to choose from. For example, Coventry building society offers a three-year, fixed rate of 4.25 per cent at 65 per cent loan-to-value (LTV) with £2,499 fee and Leeds offers a five-year fix at 4.99 per cent at 70 per cent LTV with a £999 fee."
Above all, however, it's about location, so, with Zoopla.co.uk, we've compiled the top 10 hot spots based on potential returns and property prices:
Birmingham
Birmingham is in pole position, according to Zoopla. In 2010/2011, 57,115 full-time students were in the city which is home to three universities. Average rents have risen 15 per cent in two years.
Average yield: 7 per cent
Nottingham
Nottingham also offers two leading universities and access is decent via the M1 motorway. With two-bed flats going for around £112,033, there are some bargains to be had.
Average yield: 6.4 per cent
London
The capital is seen as one of the most stable places to invest, not least because it continually outperforms the market during tough times. "There are lots of universities and a plethora of wealthy overseas students," says Karelia Scott-Daniels from Manse & Garret Property Search.
Average yield: 6.4 per cent
Coventry
In the last academic year, 35,265 students attended Coventry University or City College Coventry. Two-bed properties in the area are on the market for £109,904.
Average yield: 6.4 per cent
Glasgow
A two-bed flat in the city might cost you a mere £108,106 . "A high percentage of graduates actually choose to stay in the city or surrounding areas after completing their studies, which means the city has a thriving young professional market," says Matt Hutchinson of flat and house-share website Spareroom.co.uk.
Average yield: 6.2 per cent
York
The city boasts 15,782 students and great transport links, with London and Edinburgh only a few hours away by train. The university is also undergoing an expansion.
Average yield: 6.1 per cent
Reading
Reading houses two universities – The University of Reading, which educates 19,000 students, and a campus of the University of West London.
Average yield: 6.1 per cent
Oxford
Although property prices are second only to London in the top 10 at £230,863 for a two-bed flat, rental prices are steep at £1,166.
Average yield: 6.1 per cent
Manchester
There are three universities in the city, catering for 50,000 students. With demand outstripping supply, Zoopla's yield estimate could be on the conservative side.
Average yield: 5.8 per cent
Leicester
Has, possibly, more realistic house prices than many other university cities at around £115,980 for a two-bed flat.
Average yield: 5.8 per cent
Expert view: Nicholas Leeming, Zoopla.co.uk
"The student lettings market can be very lucrative if approached in the right way. Landlords must ensure they know what type of portfolio they want and do their homework on what yields to expect from different student towns and areas. For example, yields in Birmingham are far higher than in Bournemouth, while Oxford trumps Cambridge."
Join our new commenting forum
Join thought-provoking conversations, follow other Independent readers and see their replies