UK Weather: Earliest recorded autumnal arrival of migratory swan could be sign of long, cold winter
Swans are particularly sensitive to cold winds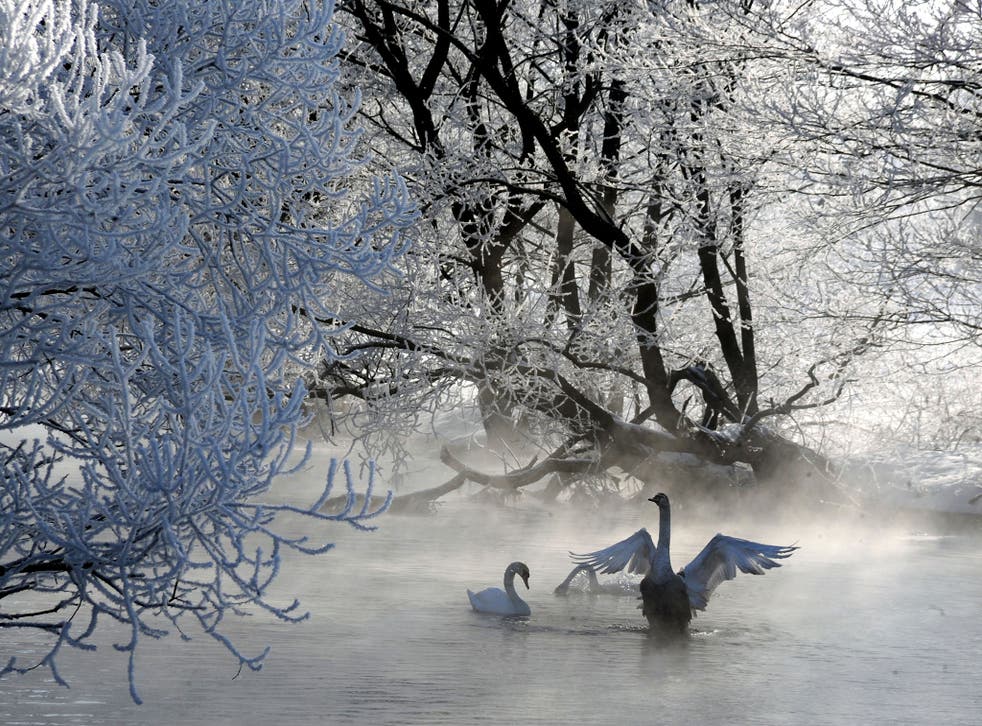 The earliest recorded autumnal arrival of a migratory swan at a nature reserve has sparked fears that the UK could be face a long, cold winter.
The Bewick's swan, which had flown from Russia for the winter, arrived earlier than any other member of its species since a study began at the Wildfowl and Wetland Trust (WWT) Slimbridge Wetland Centre over 50 years ago.
Researchers from the WWT said that the weather – and the wind in particular - is a major factor on when Bewick's swans migrate.
Such behaviour is reflected in the Russian proverb "the swan brings snow it its bill", and is a sign that many countries are experiencing wintry weather earlier than usual, the trust said.
Temperatures in parts of western Russia and Eastern Europe have plunged to between 5C and 10C below average, and may have prompted the swan to embark upon an early migration.
The icy weather is coinciding with the El Nino phenomenon, the name given to above-average temperatures in the Pacific Ocean which can wreak havoc on the world's climate.
WWT's Julia Newth said: "Of course, we can't infer much from the arrival of a single swan but it's certainly exciting this bird has arrived so early.
"It's only a year old and because it has made it all the way here on its own, we assume that it must have come to Slimbridge last year with its parents."
The 50 best winter walks

Show all 50
A Met Office forecaster said it was yet unclear whether the UK would be plunged into a cold snap this winter.
Simon Patridge told The Independent that high pressure will certainly dominate the weather this week, ushering in settled, dry conditions, and will likely last for the next two weeks.
As the average maximum temperature for the UK is around 12C and 13C, the country is experiencing the weather that is expected for mid-October, he said.
Mr Partidge went on to explain that temperatures have dropped in the evening slightly due to a combination of longer nights making for less sunlight, and light winds and clear skies have enabling the heat to escape.
He added that while forecasters cannot accurately predict the weather further than two weeks, an oncoming cold snap would likely be appearing on models - but it is not.
As for the swan, he said: "I'm not sure where his other friends are."
Join our new commenting forum
Join thought-provoking conversations, follow other Independent readers and see their replies