House prices up slightly in August
New report says future of housing market is 'highly uncertain'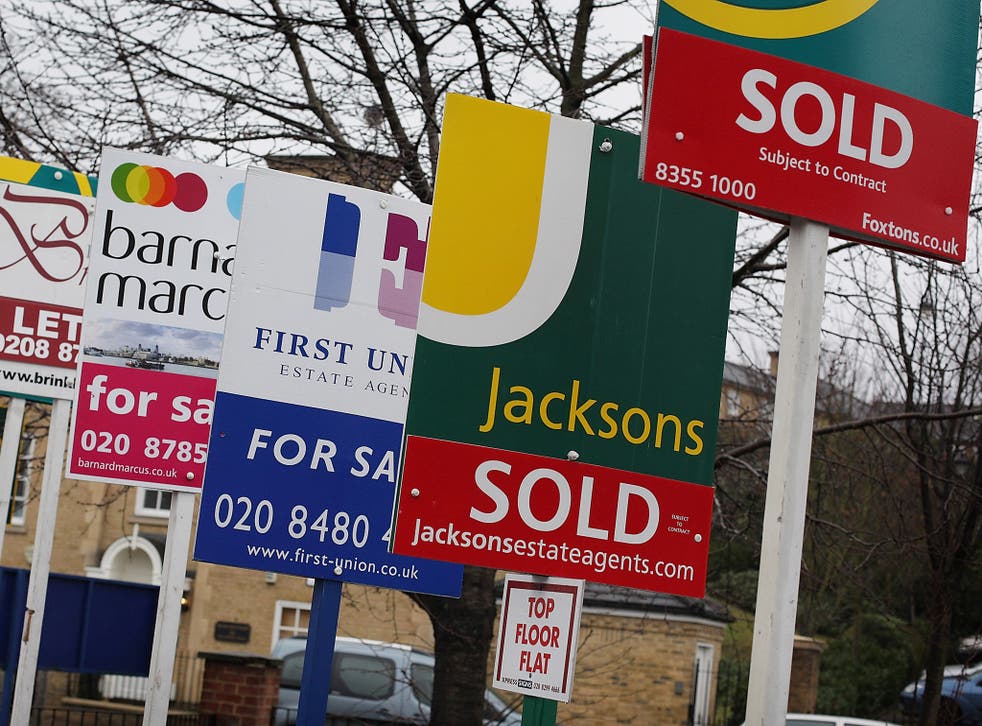 Two sets figures out today show house prices rose again during August.
Nationwide's report indicates a 0.8 per cent monthly increase, the 16th consecutive monthly rise, putting the average house price at £189,306. Meanwhile, Hometrack's house price index also showed a slight monthly rise, up by just 0.1 per cent for the second month in a row.
Robert Gardner, Nationwide's Chief Economist, said that house price growth was still outpacing earnings by a wide margin and that the outlook for the housing market was 'highly uncertain'.
"The number of mortgage approvals fell by almost 20 per cent between January and May, suggesting that activity was cooling,!" he said. "However, there was a modest rebound in June and it is unclear how much of the slowdown was due to the introduction of Mortgage Market Review rather than an underlying loss of momentum.
"Surveyors report that new buyer enquiries have moderated somewhat in recent months, and the prospect of interest rate increases together with subdued wage growth may temper demand in the quarters ahead. However, the brightening economic outlook is likely to provide ongoing support for housing demand."
He added that he expected the first increase in interest rates in the first three months of 2015.
"August proved to be a decent month for the housing market, even though it is traditionally a quiet time of year when not much gets done," said Mark Harris, chief executive of mortgage broker SPF Private Clients. "The hysteria surrounding the hiking of Bank base rate has subsided again, with the economic news since early August dampening down speculation."
Andy Knee, Chief Executive of Legal Marketing Services said the latest house price figures indicated that 'the foot is coming off the gas in the UK property market'.
"Although prices continue to increase, the speed with which they do so has slowed compared to the start of the year," he said. "But even so, prices remain a hefty hurdle for first time buyers to leap and affordability remains a part of the critical issue."
In a third report, the Land Registry released its house price figures for England and Wales in July, showing the average house price in England and Wales is now £175,653 with house prices up 1.7 per cent since June.
Campbell Robb, Shelter's chief executive, said the increase was another heavy blow to those who are working hard and saving hard, but still a world away from being able to afford a home of their own.
"Instead they are finding themselves either caught in the 'rent trap' or facing living with their parents well into adulthood," he said. "We need to see politicians give back hope to the thousands of people desperate for a stable home by building the affordable homes they are crying out for. From a new generation of part rent part buy homes, to encouraging smaller builders back into the market, it is possible to fix this. We now have to see some action to make this happen."
The figures show the largest monthly rise was in London at 3.3 per cent, while Yorkshire & The Humber saw the biggest drop at 0.6 per cent. It also reveals that the most expensive sale in July wasin Knightsbridge at £24.5m, with the cheapest in Bishop Auckland, Co Durham, sold for £18,000.
Rory Penn, partner of prime London property agency VanHan, said: "TThe Land Registry tends to be regarded as one of the more reliable of the various house price indices and shows values continuing to rise in July. While August may have been quieter, as you would expect, there is still demand from both domestic buyers and a seemingly infinite range of overseas homeowners and investors. Sensibly priced stock will sell but it has to be priced at market levels."
Join our new commenting forum
Join thought-provoking conversations, follow other Independent readers and see their replies