How stressful is homehunting? Property news roundup
Plus, prices near stations, effect of interest rate increases, TV campaign and the effect of Scottish independence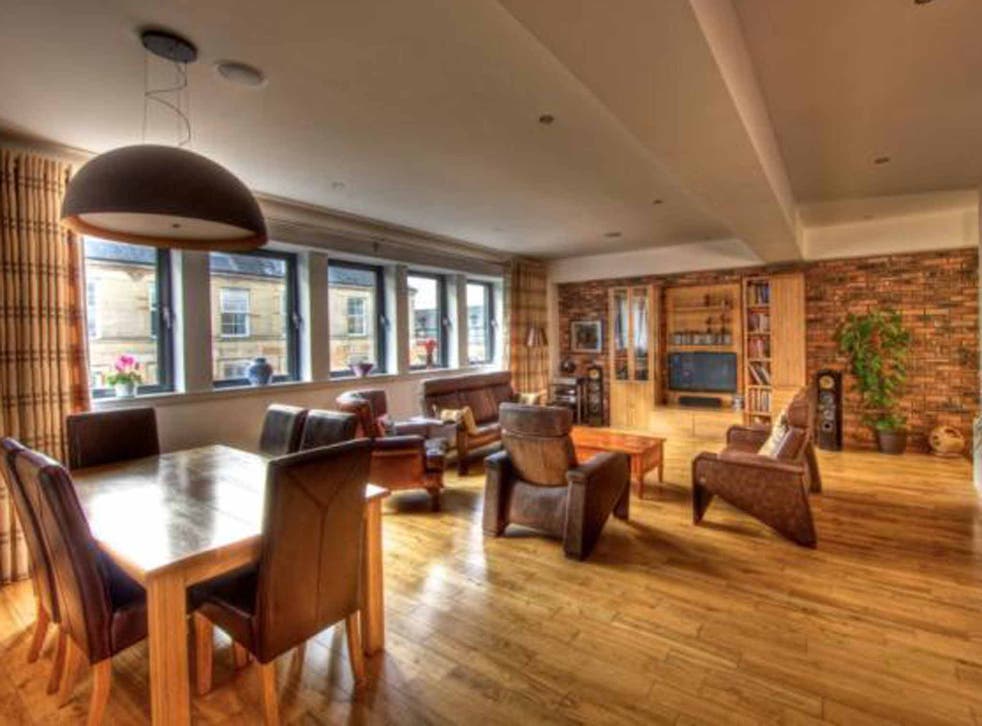 One in three people say that buying a property is as stressful as the end of a serious relationship or caring for a sick relative, while one in five say it's as bad as a relative dying.
The poll from Ocean Finance also shows that around 45 per cent of people who have bought in the last five years said that finding a place they wanted was the most difficult part of the whole process, compared to a third who said applying for a mortgage was the worst element.
Prices near stations
Nationwide has done some research comparing house prices near tubes and railways stations in London, Manchester and Glasgow - it suggests (unsurprisingly) that people are willing to pay a significant premium to be close to a station in all three locations.
"The impact is most marked in London," said Robert Gardner, Nationwide's Chief Economist, "where being located 500m from a station attracts a 10.5 per cent price premium over an otherwise identical property 1,500m from a station. This is equivalent to approximately £42,000 based on the value of the typical London home."
In Manchester, the premium on a typical property for being 500m from station is 4.6 per cent or£8,300, while in Glasgow the premium is six per cent (£9,400).
"London homebuyers' willingness to pay a greater premium for being close to a station compared with those in Greater Manchester and Glasgow probably reflects the greater reliance on public transport in the capital, with residents less likely to drive," said Gardner.
According to the report, average house prices are over £800,000 in areas where the nearest station is on the Circle line, while average house prices are least expensive where the nearest station is on the Metropolitan line.
Half of homeowners will struggle if mortgage rates increase
Research from credit information provider Equifax reveals that more than 50 per cent of UK homeowners believe an interest rise of just one per cent would mean that they would struggle financially to meet an increase in their monthly mortgage repayment.
"The issue that many homeowners are currently facing is the uncertainty surrounding interest rates," said Andrew Webb, Sales & Marketing Director of Equifax. "When asked how much a potential rise of one per cent would affect their monthly mortgage repayment, 40 per cent of homeowners did not know, with those living in Wales the least certain at 57 per cent."
New campaign
The National Association of Estate Agents (NAEA) and the Association of Residential Letting Agents (ARLA) has launched a new regional television campaign to raise awareness of the importance of using an NAEA or ARLA licensed agent.
It will be aired across UK regions at prime viewing time around programmes including Emmerdale, Coronation Street and ITV early evening news.
Mark Hayward, Managing Director of NAEA, said: "Our new advertising campaign will highlight the importance of using a licenced NAEA or ARLA agent to ensure consumers receive professional, expert advice. Homeowners or tenants can trust they will be fully protected and supported throughout the buying or letting process as NAEA and ARLA members follow a strict code of conduct."
Independence would lead to higher mortgage rates
A report by estate agents Strutt & Parker has looked into what will happen to the Scottish housing market if the electorate in Scotland votes for independence later this month.
It concludes that the uncertainty over currency means it is difficult to predict exactly what mortgage lenders will do with existing Scottish customers, while a new currency could be volatile and lead to higher interest rates.
The report adds that uncertainties around currency and credit risk could deter buyers from entering the market and lead to a significant effect on house prices, probably driving them down north of the border.
Join our new commenting forum
Join thought-provoking conversations, follow other Independent readers and see their replies