Interior insider: Lucy Richardson of Allihopa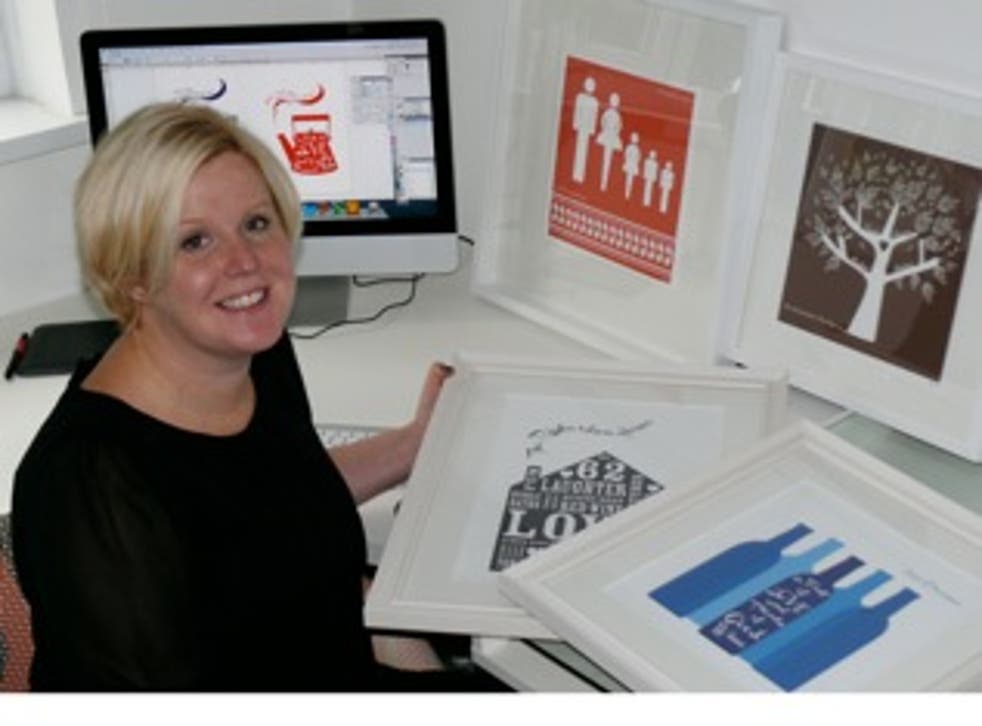 Lucy Richardson is founder of Allihopa, a greeting card and personalized prints publisher known for its mix of British eccentricity and cool graphic design. Previously a fashion and textiles advisor, Richardson now sells her prints online and to independent shops. Future plans include transferring the instantly recognisable designs to interior fabrics.
There is nothing nicer than… having design days. I put on my favourite tunes and get lost in the design process. I love experimenting with colour and pattern to create new exciting designs.
Traditionally letterpress printing is… typography-based but Allihopa's mixes the new (quirky illustrations) with the old (printing process).
We've noticed the trend for… personalised prints has increased in the past few months. We are being inundated with orders for the 'Family tree' and personalized 'Our home' prints.
Customers like to… show that they've really considered the gift (if it's a gift). Personalized prints become a talking point in people's homes.
I am very proud of… how well our prints are doing. We won Best Designer at the Henries 2011 (UK greeting cards awards). Over 14,000 cards were entered and judged by a prestigious judging panel of 30 top retailers. It was a massive achievement to gain such recognition.
I love it when… the end customer takes time out of their day to tell us how much they liked the design they received or purchased.  
Lots of people say… that they are framing our greeting cards to hang at home.
My advice for a beginner interior designer is… always set realistic goals. Study hard and keep on top of new technologies and materials. Always maintain your brand values and ensure that your products are easily recognizable as such.
The most common decorating mistake is… unrealistic time frames.
For style advice I turn to… my husband Tom who is a sergeant in South Wales Police. My eldest daughter Ruby (6) also has an excellent eye for design and illustration. When I get a free minute I'm planning to develop a micro collection with her help.
On the design scene, I most admire… Paul Smith. I believe he is an excellent example of British design at its best. I went to his exhibition at the Design Museum in London when I was 18 and was blown away by his approach. He and his book 'You can find inspiration in anything' really inspired me and my approach to design. 
I love… Orla Kiely. Her confident use of colour and  geometric vibrant patterns never fails to attract  me.
I find inspiration in… Living Etc magazine and the blog Print and Pattern.
My favourite place for buying furniture is… eBay or reclamation yards. We've recently purchased a set of eight stackable Bauhaus chairs (like the old school chairs) for around our kitchen table. They are slightly battered but you can tell every one has a story. I love matching old and new furniture.
Nearly every room in our home has… a pop of colour on a single wall whether its bold teal, industrial grey or roasted red teamed with whites or neutrals.
I hate seeing… 'catalogue' homes that are lifted from a singular store/shop so unimaginative and dull. 
I wouldn't turn down the chance to… collaborate with a leading British designer or high street brand. I would love to see Allihopa transferring to soft fabrics.
Annie Deakin is interiors writer for sofa and interior design website mydeco.com.
Join our new commenting forum
Join thought-provoking conversations, follow other Independent readers and see their replies