Tiny house in north London with mezzanine bed above kitchen on sale for £275,000
Estate agents say it could be 'smallest house in the world'. Picture: Zoopla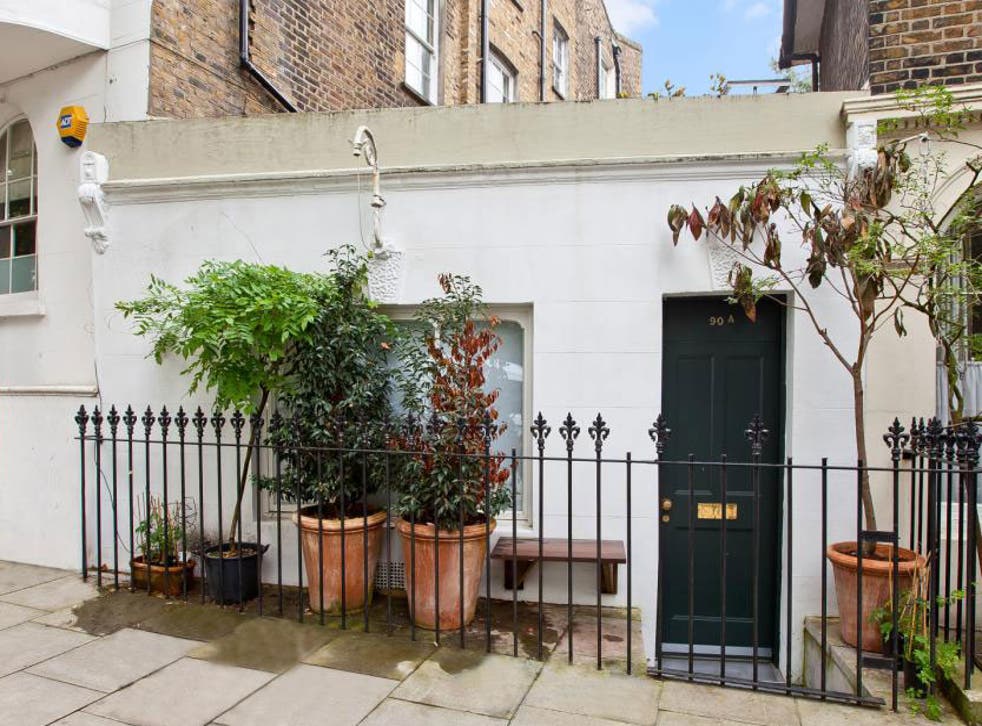 A tiny house where residents have to climb on the kitchen units to reach a mezzanine bed is on the market in London for a quarter of a million pounds.
Squeezed between rows of terraced houses in Barnsbury, Islington, the miniscule one-floor property is just five metres across at its widest point.
With only two rooms, the bed is suspended above the lounge and has to be accessed using stairs from the top of kitchen units.
Not being able to fit a proper bathroom, the toilet is squeezed into a tiny wet room with no barrier to the shower.
Winkworth estate agents, who are advertising the property for £275,000 on Zoopla, describe it is "unique" and "presented in great condition".
"The property would make an ideal buy to let or pied-a-terre and provides a creative open plan living space with built in storage, shower room and mezzanine sleeping level," the description adds.
An agent from Winkworth's in nearby Upper Street told the Guardian it was "possibly the smallest house in the world".
"It's a great crash pad for the area," he added. "It's got everything a house would have and the space is cleverly used."
Tiny house on sale in London

Show all 7
The trendy suburb rarely sees house prices fall below £300,000 and the average cost of a home last year was almost £667,000, according to the Land Registry.
The house's 188 sq foot size makes it little larger than a studio flat rented out in nearby Kings Cross earlier this year, which was almost entirely filled by a bed just centimetres from kitchen units and the door.
It was successfully let after being advertised for £737 a month, despite outrage as it went viral on social media from people highlighting the poor living conditions caused by London's housing crisis.
Earlier this year, another tiny property was on the market for £563 a month near Earls Court in west London, while a garden in the affluent borough of Kensington and Chelsea sold for £80,000 - over the average price of a home fewer than 300 miles away in Durham.
In Devon, by contrast, you can buy an entire seaside village for £11.5 million.
Join our new commenting forum
Join thought-provoking conversations, follow other Independent readers and see their replies