Conor McGregor signs Floyd Mayweather fight contract as potential $1billion bout edges ever closer
Financial terms have been the sticking point as well as McGregor's contract with the UFC but with that appearing to be out the way the fight is now closer than ever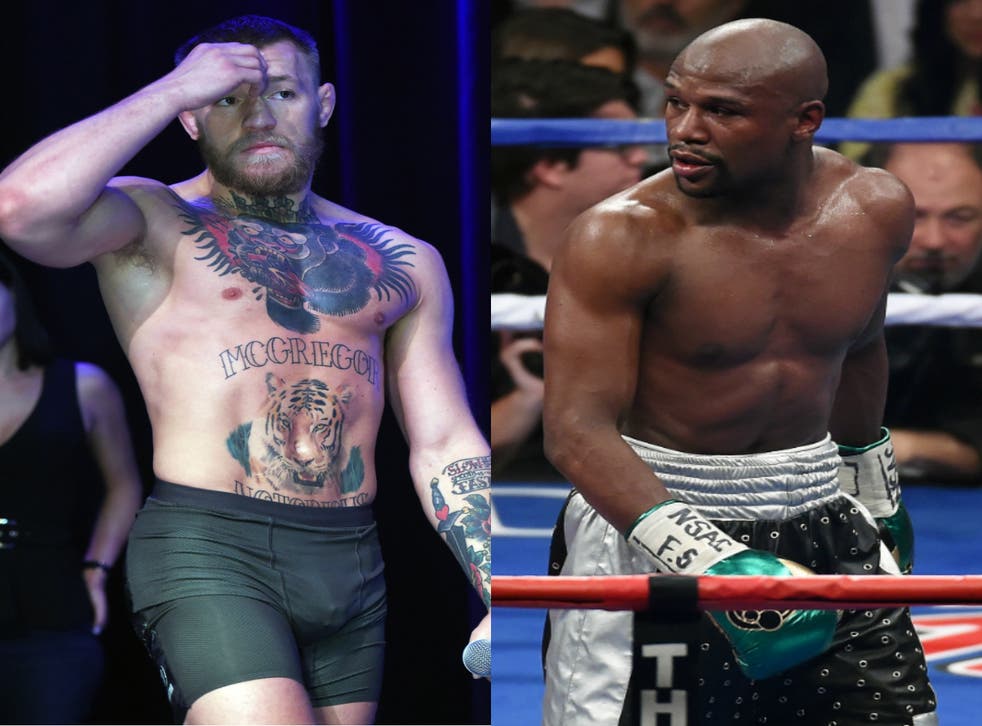 The blockbuster fight between Conor McGregor and Floyd Mayweather is one step closer after the Irishman signed his portion of the prospective deal.
The two have been verbally sparring for months with mixed martial artist McGregor proposing to switch sports to take on undefeated boxer Mayweather in a boxing match.
Financial terms have been the sticking point as well as McGregor's contract with the UFC but with that appearing to be out the way the fight is now closer than ever.
"The McGregor side is done, I'm starting to work on the Mayweather side now," UFC president Dana White said during a television interview for TNT following the NBA'€™s Eastern Conference Finals matchup. "I've got one side done. If we can come to a deal (with Mayweather) the fight will happen."
McGregor confirmed the deal in a statement released to Themaclife.com.
"The first, and most important part of this historic contract has now officially been signed off on. Congratulations to all parties involved. We now await Al Haymon and his boxer'€™s signature in the coming days," the statement read.
Terms of the deal were not announced but the fight is expected to be one of the richest of all time and could top $1billion.
Five-division world champion Mayweather, considered to be the best boxer of his generation, has not fought since equalling Rocky Marciano's unbeaten mark with victory over Andre Berto in September 2015.
UFC 205 Conor McGregor vs Eddie Alvarez

Show all 28
Mayweather confirmed in March that he considers himself an active boxer again and was ready to fight McGregor as early as June although such a timeframe now looks highly unlikely.
"When I faced Arturo Gatti, I went to his turf," he said on a speaking tour of the UK. "He was the A side, I was the B side. I beat him, I didn't cry, I didn't complain. When I faced Oscar De La Hoya, he was the A side, I was the B side. I didn't cry, I didn't complain, I beat him and I became the A side.
"For Conor McGregor, I'm coming out of retirement, just to fight Conor McGregor. I don't want to hear no more excuses about the money, about the UFC. Sign the paper with the UFC so you can fight me in June. Simple and plain. Let's fight in June.
"Today, I'm officially out of retirement for Conor McGregor. We don't need to waste no time. We need to make this s*** happen quickly. Let's get it on in June."
McGregor, 28, is the biggest pay-per-view draw in UFC'€™s mixed martial arts while the 40-year-old Mayweather retired in 2015 with a 49-0 record.
Join our new commenting forum
Join thought-provoking conversations, follow other Independent readers and see their replies