Floyd Mayweather's camp suspect Conor McGregor sparring footage may be an elaborate attempt to dupe them
Mayweather's camp have admitted that they have their doubts over the legitimacy of a leaked video which shows McGregor struggling during a sparring session
Luke Brown
Sunday 25 June 2017 11:21 Comments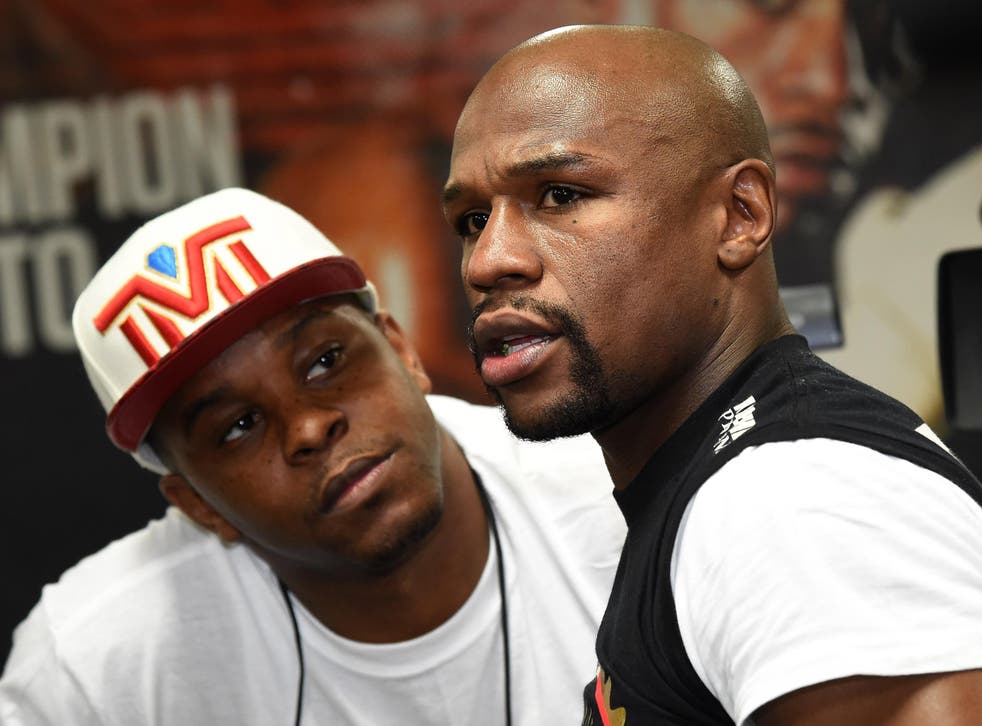 Floyd Mayweather's camp aren't paying too much attention to 'leaked' sparring footage that shows Conor McGregor struggling in the ring with mid-tier boxer Chris van Heerden, claiming that the footage could be part of an elaborate ploy.
Less than 24 hours after the Mayweather vs McGregor boxing match was confirmed, Van Heerden leaked footage of him sparring with McGregor in 2016.
The video quickly went viral and shows Van Heerden – a former IBO welterweight champion with a professional record of 25-2-1 – comfortably getting the better of McGregor.
"People are tweeting and talking and telling me that Mayweather has his hands full landing on Conor McGregor," Van Heerden said upon releasing the video. "I'm a professional fighter — a boxer. And I'm standing up for the sport. I was just making it very clear that, don't be ridiculous.
"If I could land, don't tell me Floyd Mayweather is not gonna land."
But Nate Jones, assistant trainer to Mayweather, has expressed his doubts that the footage is legitimate, instead claiming that it could have been staged to lull Mayweather into a false sense of security.
"I think I've seen that sparring. First of all, like I said, I looked at it, but to me it looked (like) it's a possibility it could be staged," Jones told Submission Radio.
"We don't fall for that, we prepare for anything. Please believe me, I looked at it and I came up with my opinion that it could have been for real but it could have been staged. I don't know.
"His style is a different style from Floyd. I don't want nobody messing with Floyd. He may be more difficult than Floyd's gonna be for him. Styles make fights. He may give him a different look inside this ring when he's sparring him than what Floyd's gonna give him. We don't take none of that light."
Mayweather vs McGregor: From trash-talk to super-fight

Show all 18
Jones also reassured fans of the undefeated Mayweather that the 40-year-old was training "like never before" for his fight against boxing novice McGregor.
Mayweather boasts a flawless professional record of 49-0 and has only been knocked to the canvas once before in his career, while McGregor will be making his debut on August 26. But Jones insisted that there was no danger of his man succumbing to complacency.
"I looked it and after a while I watched the whole entirety of it, but I know that it could be staged and that don't mean anything," he added. "We're not gonna take that lightly. That don't mean nothing to us. I looked at it, but it don't mean anything.
"We're gonna train like never before. I don't think Floyd looked at it cause he don't do that. We're not worried about that, we don't worry about that. When you look bad, it don't matter to us because they could be staged.
"He might get in the ring with somebody else and they could be staged, or it could be him. We're just going to see what's going to happen on August 26th when he's lined up with the very best. We'll see then."
Register for free to continue reading
Registration is a free and easy way to support our truly independent journalism
By registering, you will also enjoy limited access to Premium articles, exclusive newsletters, commenting, and virtual events with our leading journalists
Already have an account? sign in
Join our new commenting forum
Join thought-provoking conversations, follow other Independent readers and see their replies