Triple H invites Floyd Mayweather and Conor McGregor to settle their differences on Monday Night Raw
Triple H says he cannot wait to watch Mayweather take on McGregor and has even invited both men onto Monday Night Raw if they cannot settle their differences in the ring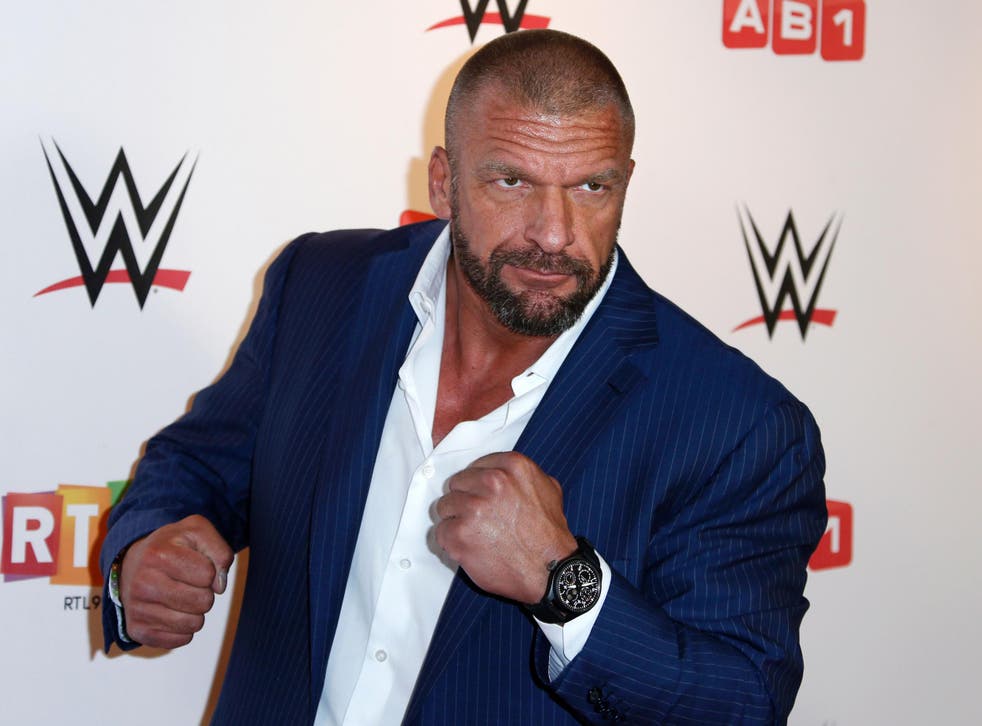 WWE superstar Triple H has said that he cannot wait to watch Floyd Mayweather's boxing match against Conor McGregor – and has invited both men to star on Monday Night Raw if they cannot settle their differences in the ring.
Mayweather and McGregor will collide on August 26 at the T-Mobile Arena for one of the most eagerly anticipated fights in history.
Mayweather boasts a flawless professional record of 49-0 and in 2016 was ranked by ESPN as the greatest pound for boxer of the past 25-years.
McGregor, in contrast, has never been involved in a professional boxing match and is the rank outsider with bookmakers worldwide.
Their fight has therefore been panned by a number of boxing personalities. Three-time super-middleweight world champion Carl Froch described it as "a bit of a pantomime" while undefeated world champion Gennady Golovkin has this week dismissed it as a "circus show".
But Triple H has said that the fight guarantees excitement, and has even extended an invitation to the two men to appear in the WWE.
Mayweather vs McGregor: From trash-talk to super-fight

Show all 18
"All sports is entertainment, the news is entertainment today, it's just the way of the world," he said live on Sky Sports. "This is what people do with their time. It's no different. I think there is an interest level there.
"Can a world class boxer, probably the best ever, can he stand in the ring with an MMA guy and can that MMA guy bring his striking skills up to the level of someone, like say, a Floyd Mayweather? The one thing it will be, beyond a shadow of a doubt, is entertaining.
"One thing Floyd Mayweather is, is entertaining. One thing Conor McGregor is, is entertaining, and it's funny that you say it's sports entertainment. I'd invite both guys to showcase what they do on Monday Night RAW because there is no bigger platform that they can have to show the world, and tell the world, who they are and why they're the man."
Mayweather v McGregor: Tale of the tape
Mayweather is no stranger to professional wrestling having stolen the show at No Way Out in March 2008.
The American was invited into the ring to square off against the Big Show, only to throw a real combination which left the 27st giant with a broken nose. The pair would square off again at WrestleMania XXIV, with Mayweather again emerging victorious.
Triple H has revealed that Mayweather is a "huge fan" of the promotion, and that he trained the boxer for his showdown with the Big Show.
"I trained Floyd to step into the ring with The Big Show, which was a big highlight for me, and he did," he said.
"He got in the ring at our Super Bowl, Floyd is a big fan and has a huge respect for what we do, we have stayed in touch over the years, and here he is getting thrown out of the ring by the Big Show.
"At the level of athlete that he's at, for Floyd to agree to that kind of stuff was amazing for us, but you know he's a huge fan and couldn't have been more engaged in what we do. So the Mayweather vs McGregor fight, people can say what they want, but it'll be entertaining."
Join our new commenting forum
Join thought-provoking conversations, follow other Independent readers and see their replies