Dana White 'so proud' of Conor McGregor although urges him not to return to the boxing ring
The president of the UFC has heaped praise on McGregor after his valiant performance but hopes his next fight will be in the Octagon rather than in the boxing ring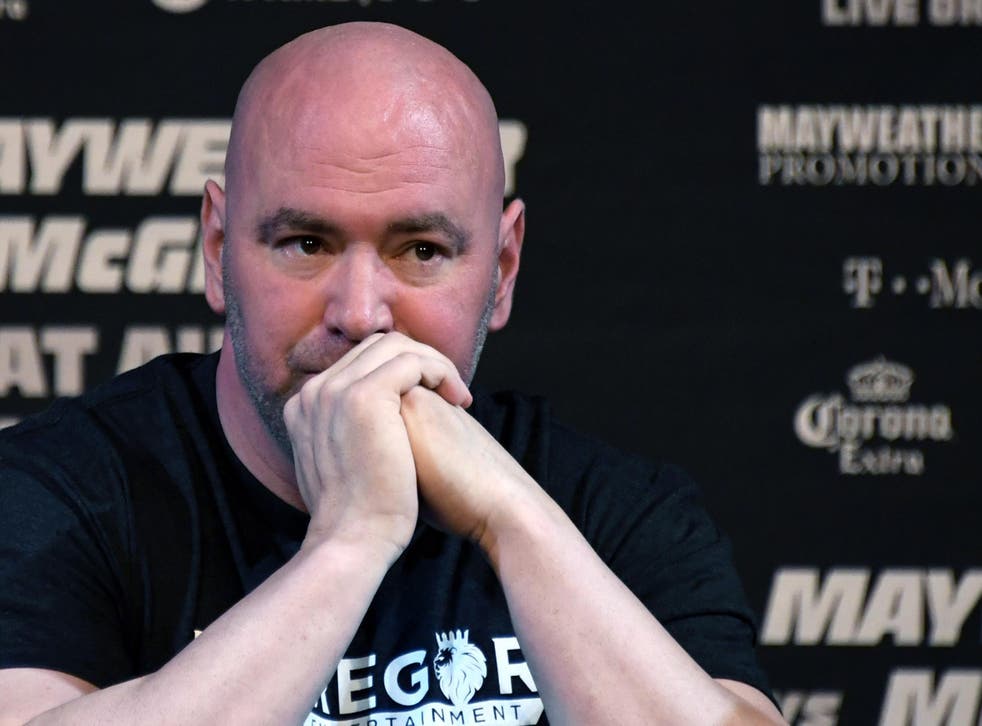 Dana White has heaped praise on Conor McGregor after the Irishman took Floyd Mayweather to ten rounds in Las Vegas on Saturday night, although made it clear that he wants to see the UFC lightweight champion fighting back in the Octagon and not in the boxing ring again.
McGregor won the first two rounds against Mayweather but tired in the later rounds and lost via TKO in the tenth.
But his performance won praise as he landed several impressive shots and briefly rocked the undefeated veteran.
"I'm so proud of Conor," said White after the fight. "It's not the fight I expected. When you get into professional boxing, you start with four or six rounds. But onight, Conor went ten rounds with one of the greatest boxers ever. And people were saying he wasn't even going to land a punch.
"Conor hit him with 111 punches in less than ten rounds, most of the opponents who took Mayweather to 12 rounds didn't even throw over 100 punches."
However, White made it clear that he wants to see McGregor back in the Octagon rather than in a boxing ring again.
Floyd Mayweather vs Conor McGregor in pictures

Show all 14
"I would rather he did not," White laughed when asked if he would allow McGregor to duck his responsibilities to the UFC for another boxing match.
"This isn't what he does. He's a mixed martial artist, he's better when he uses all of his weapons. I think he did great tonight but I want to see him back in the UFC.
"I'm ready to get back to the UFC. I was back there with him and we're not talking about fighting tonight. When he's ready he'll let me know."
Join our new commenting forum
Join thought-provoking conversations, follow other Independent readers and see their replies