Usain Bolt: The Times publishes transcript of interview where they claim he labelled Commonwealth Games 'a bit s***'
Bolt says reports that he criticised the Glasgow Games as 'nonsense' but the Scottish paper has remained adamant that the quotes came from Bolt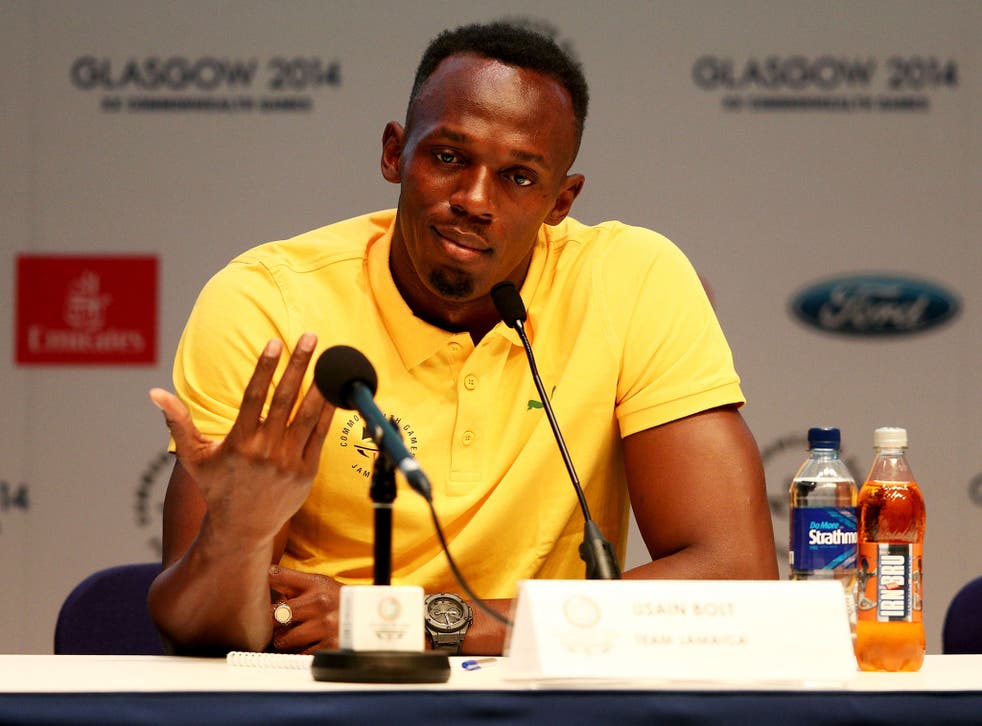 Jamaican sprinter Usain Bolt has said it was "nonsense" that he had called the Commonwealth Games in Glasgow "a bit s***".
He is said to have made the comments to a reporter from The Times, which on Thursday published the conversation in full.
Angus Macleod, the newspaper's Scottish editor, said he stood by the story "100 per cent".
Six-time Olympic champion Bolt denied on Wednesday that he had made the comments, responding on his Twitter feed by saying: "I'm waking up to this nonsense..journalist please don't create lies to make headlines."
Mike Hooper, chief executive of the Commonwealth Games Federation, said he accepted Bolt's version of events.
Commonwealth Games 2014 - In pictures

Show all 61
Hooper said: "We take Mr Bolt at his word. We're very pleased with how he's responded and that's our position."
The encounter was reportedly as follows:
Katie Gibbons (KG, Times reporter): Hi Usain, I'm Katie Gibbons, a reporter from The Times. Nice to meet you.
Usain Bolt (UB): Hi.
KG: How are you?
UB: (Shrugs)
KG: So are you enjoying the games? Are you having fun?
UB: No.
KG: Really, why not?
UB: I'm just not... it's a bit s***. (Shrugs, looks up to grey sky).
KG: What do you mean?
UB: I've only been here two days.
KG: Is it like the Olympics?
UB: Nah. Olympics were better.
KG: Really, how?
UB: (Shrugs).
KG: Where are you off to now?
UB: To do some business.
PA
Join our new commenting forum
Join thought-provoking conversations, follow other Independent readers and see their replies