Adam Gilchrist on the Ashes: It's all between the ears – Australia's batsmen must copy England's patient game
The Aussie Angle: Views of the former Australian cricketer and ESPNcricinfo Ashes columnist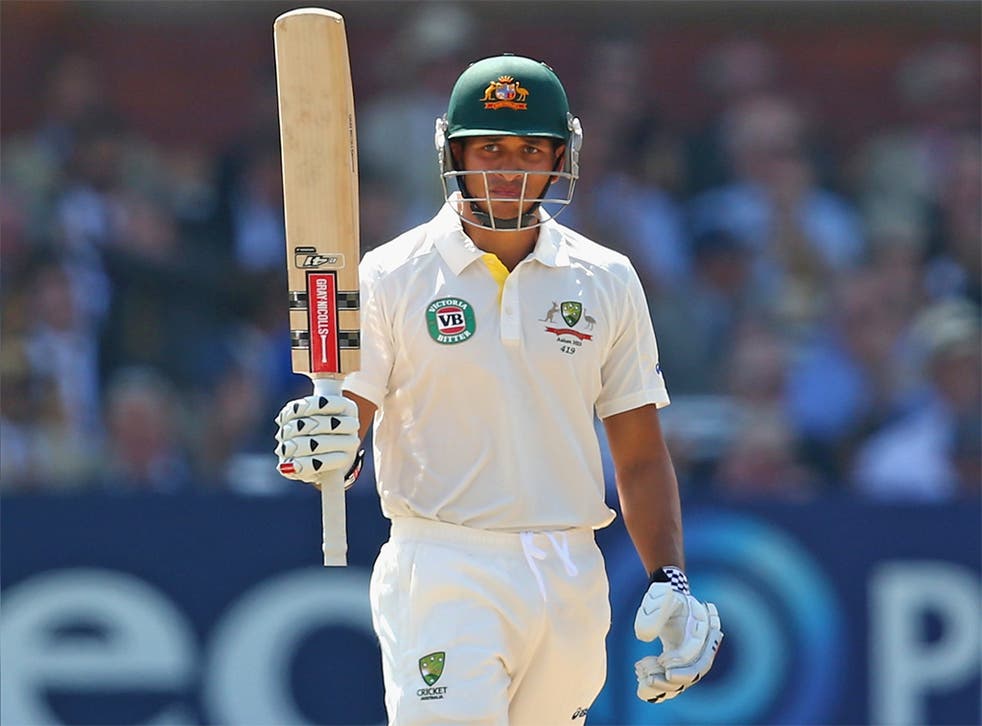 Eight years ago, the Australia squad headed to Manchester for the third Ashes Test on the back of a defeat.
We had struggled as a batting unit in the previous Test at Edgbaston and for me, personally, the Old Trafford Test loomed as a serious mental battle. My approach to batting had been forced away from its natural balance. I was struggling to get my head around Andrew Flintoff going around the wicket, while Simon Jones, Steve Harmison and Matthew Hoggard were all finding some reverse swing.
In the 10 minutes before I went out to bat, I was still juggling whether I would try to defend and bat for two hours, letting the England bowlers slowly come to me, or if I would try to belt them off their plan straight away. My approach had become first gear or sixth gear, with nothing in between. And while your mind is swirling with uncertainty, the one certainty is you won't produce your best. Your skill level won't improve in the short space between Tests: it's all between the ears.
Just like in 2005, the challenge now for Australia as they look toward the third Test at Old Trafford is a mental one. In finding the best approach, Australia's batsmen could do worse than look to their opponents. England's batsmen are all versatile and play limited-overs cricket as well as Tests, yet they have found a way to manage the different formats effectively. The key in this series has been that the foundation of England's batting has been crease occupation.
Both teams have found themselves at 30-odd for 3 more than once already in this series, but the difference has been that England have had batsmen who then resorted to what these days would be called old-fashioned grinding, occupying the crease and forging a partnership. As the Australians have found to their detriment during the first two Tests, every minute that you resurrect your innings it wears down your opponents.
Australia's batting group certainly has the talent but now it's all about mental application, and that is such a difficult part of the game to apply when you feel under siege. That's how the Australians would feel now. Hopefully the batsmen, individually and with the expertise they have around them, will be able to work out their plans for Old Trafford and not lose focus. It is one thing to pounce on loose balls, but quite another to attack without regard for the bowling.
When I started playing for Australia there was an approach of scoring 300 in a day, led by Steve Waugh, and since then scoring rates have gone up significantly. But the best teams always had players who were willing to set up the innings first. Ricky Ponting was the most free-flowing of batsmen but he would come in at No 3 and occupy the crease, leave the ball, soak up some deliveries and make sure he was well set to eventually counter attack.
Of course, if the bowling on offer allows you to play your shots from ball one, then you should take the opportunity. Unfortunately for Australia, England's bowling unit has been ruthless. At Lord's, in particular, they really hunted as a pack and no one gave the batsmen any let-up. That makes it even more a mental battle for the Australian batsmen and it's a fine balance between occupying the crease with no real intent and flaying at everything.
It comes down to the individual to make those choices out in the middle, about shot selection and the ways to approach a bowler. Usman Khawaja is a good example. In the first innings at Lord's he looked tentative in everything he did, and then he tried to be really positive and aggressive against Graeme Swann and it brought his downfall. Nobody would begrudge him attempting a shot like that, but it seemed a contradiction after the way he had started.
In the second innings, everything Khawaja did looked really positive, from his first ball to his first forward defensive, to his first scoring shot. It looked as though he was backing himself. He got to 50 and forged a good partnership with Michael Clarke and it was an example that a positive mindset, even in defence, is of paramount importance.
Developing that approach begins at Sheffield Shield level, and while I haven't seen enough Shield cricket in the last few years to comment on the quality of batting at that level, I hear more and more from other people that the pitches are a concern, that they make things too difficult for batsmen and easy for bowlers, which creates a false sense for both once they reach Test level.
Perhaps the positioning of the Shield needs to be looked at as well. Twenty20 cricket is here to stay and is a valuable part of the cricket calendar, but it needs to be very carefully scheduled and the timing of the Big Bash League well thought out. There are also issues around the salaries paid to players for the different formats. I remember a lot of players being disgruntled when the contracting system was announced and was heavily weighted towards the BBL.
There are many reasons to be positive about T20 and the role it has in taking cricket into the future in a healthy state, but there may be a need for administrators to have a look at the balance and check if we have it right. Scheduling and dividing up the player payments aren't easy jobs – they are very complex, in fact. However, there needs to be an incentive for young players to focus on the Sheffield Shield as well as the BBL, and that will have a natural flow-on effect to Test cricket.
For now, here's hoping Australia's batsmen can do what I personally couldn't in 2005 and get their heads in the right place.
To read Adam Gilchrist's columns in full throughout the Ashes series, visit the leading cricket website espncricinfo.com
Join our new commenting forum
Join thought-provoking conversations, follow other Independent readers and see their replies