Ashes 2013-14: Darren Lehmann's fingerprints are all over the way Australia have regrouped and fought back
The Aussie Angle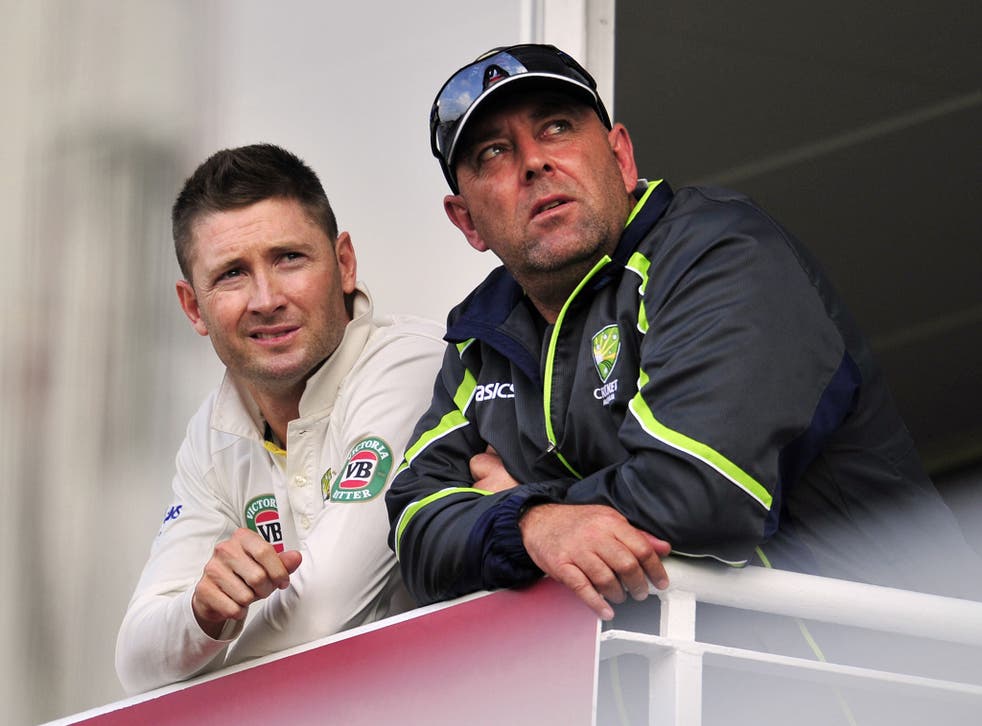 Darren Lehmann identified three priorities for Australian cricket when he was parachuted in as national coach after Mickey Arthur's shock sacking on the eve of the summer Ashes campaign.
They were simple goals – to win, win and win.
The first two were ticked off when England were crushed at The Gabba and Adelaide Oval while the third could be achieved at The Waca in a week's time.
Lehmann also promised that his team would play "aggressive cricket that entertains people but gets the job done on the field".
The emphasis was on aggression, particularly with ball and mouth in the traditional Australian manner, but it was a formula that has been followed with discipline, passion and absolute commitment to the letter in this series. Lehmann's fingerprints are all over Australia's revival.
Read more:
England appear to be a team suffering shellshock against the muscle and menace of prime weapon Mitchell Johnson, but it is Lehmann's influence, even more than the paceman's potency, that has reversed the momentum from earlier in the year. The two, of course, are intricately linked.
Far from the tense environment that existed in Arthur's final days during the shambolic India tour, with players constricted by bureaucratic requirements and disillusioned by erratic selections, Lehmann has released the shackles binding his charges.
Beers are back in the changing rooms after play, albeit in moderation, while individuals are encouraged to express themselves in free and frank fashion.
Michael Clarke and Shane Watson are not likely to be on each other's Christmas card lists but their working relationship is as healthy as it has ever been.
Arthur may have been the right man at the wrong time, whose South African heritage saw him run foul of the baggy green cohort, who still wield enormous influence, through television commentary booths and board tables, in Australian cricket.
Nonetheless, Lehmann appears the right man at the right time, who has established a strong rapport with Clarke and found the right buttons to press to allow Johnson to combine relaxation and intense danger. Think of a big cat waiting for a meal to present itself and you have an idea of Johnson's renewed state of mind.
Other players, like doughty opener Chris Rogers, were identified to fill specific roles under the previous regime but have maintained a niche under the new.
Clarke twisted himself into circles with his explanation for Australia's revival over the past few months but he had no doubts that Johnson's renaissance is an effect of the new environment rather than a cause.
"It is very simple," Clarke explained. "It is hard work. The boys' preparation has been outstanding. It was all through England and it has been this whole summer.
"This hasn't just been a five-second turnaround. Mitch has done an amazing job. But it hasn't just been Mitchell Johnson who has turned this team around. It has been hard work from every single player in our squad over a long period of time that is giving us the results we rightly deserve at the moment."
But asked to explain why Australia had not been working hard previously, Clarke had a curious response. It was as if Arthur was a name no longer to be mentioned; a dark memory best left unsaid, for fear that the bad old times be evoked.
"We were still working hard," Clarke said. "But we've prioritised and been very realistic with where we sit as a team. We don't accept being ranked fifth in Test cricket."
History shows that any team that wins the Ashes in Australia must include two fundamental elements – a bulletproof and prolific opening batsman and a devastating and prolific opening bowler. David Warner is starting to live up to the first while the resurgent Johnson provides the second.
Yet neither would be where they are today without the calming influence of their coach and mentor.
If Australia win the Ashes back in the next few weeks – and that prize now appears inevitable, given the style and magnitude of the first two victories – they will have every reason to thank Darren Lehmann for his contribution.
John Townsend is Cricket Writer for 'The Western Australian'
Join our new commenting forum
Join thought-provoking conversations, follow other Independent readers and see their replies