The Independent's journalism is supported by our readers. When you purchase through links on our site, we may earn commission.
Ashes 2013-14: End of an era but to what lengths should the England evolution run?
Coach Andy Flower has acknowledged it's time for change but it will require some tough decisions on several long-serving players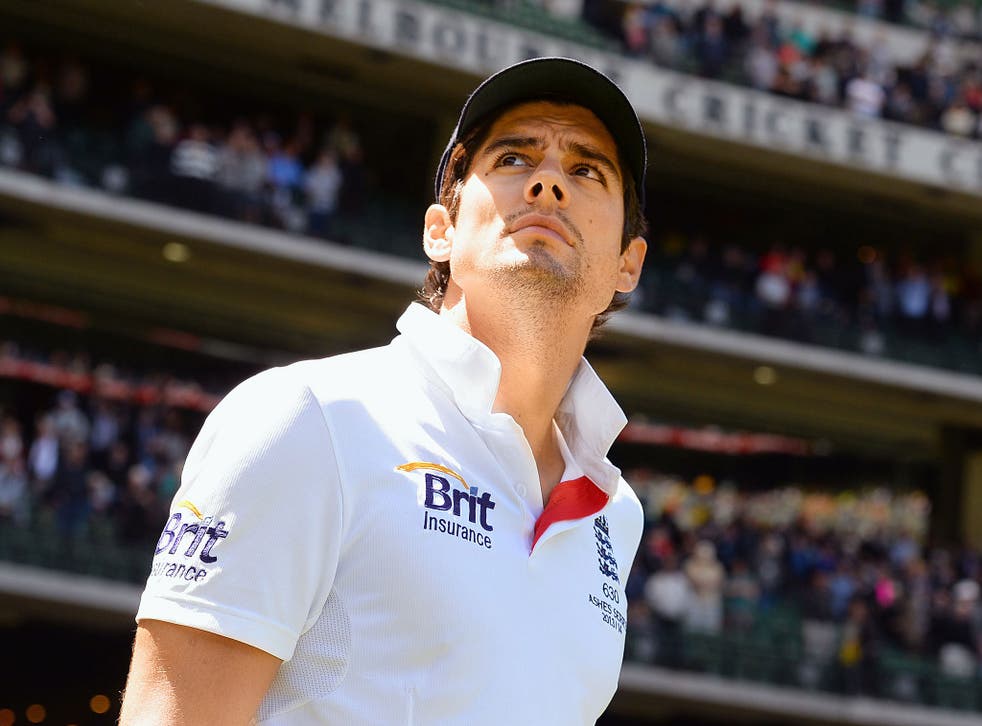 All teams evolve, as all empires crumble. Sometimes the two go hand in hand. The trick in sport is to promote the first to prevent the second.
England's ascendancy in world cricket, brief though skilfully devised, hardly constituted hegemony. Less than a year at the apex of the world cricket pyramid does not an empire make.
But since 2009 England, with Alastair Cook as captain and Andy Flower as coach, have become accustomed to success that had previously eluded them. There had been sublime moments in the preceding half-dozen years – of which the 2005 Ashes win was the zenith – but nothing quite so sustained or assured.
This has now come to a shuddering halt. There was a hint of incipient decline during the summer of 2012 when South Africa were so dominant but that was overcome: South Africa, after all, were something really special, teams were entitled to lose occasionally and the results since then provided an appropriate response.
Now it is accepted that a team that have achieved much need urgent reconfiguring. This is a delicate task. The team that lost at Melbourne on Sunday to go 4-0 behind in the Ashes series showed three changes from the one that last won a Test match for England, against Australia at Chester-le-Street last August – in reality four, as one of the players was performing an entirely different function.
That is quite a lot of evolution in itself, though it has smacked of the piecemeal rather than the structured, almost like a mad scientist interfering with nature and assuring us that Frankenstein's monster will work. What England must do after Sydney is take a deep breath and a step back and decide if they can take big decisions about big players.
There is always the necessity to win in the present as Flower has regularly made plain, but there are two long-term objectives after Sydney, while paying due regard to the home series against India this summer. These are the 2015 Ashes at home (yes, that soon) and the inaugural World Test Championship scheduled for 2017 and for which England as intended hosts are now in danger of not qualifying as one of the top four ranked teams.
Suddenly, the whole team are under scrutiny and while Flower named no names when he conceded the end of an era the other day, he must know what it entails. The continued presence of five key players, Kevin Pietersen, Ian Bell, Jimmy Anderson, Matt Prior (already dropped) and Cook himself, has to be considered along with that of others less integral to England's great run of results.
It has taken time to unravel. Under the refreshing guidance of Andrew Strauss as captain and Flower as coach, England found a method for survival which helped to ensure that they usually prevailed. Strauss cajoled and entrusted his players to take personal responsibility for their preparation and the manner in which they behaved as players off and on the field in the same way that one of his recent and also successful predecessors, Michael Vaughan, had regularly urged his men to express themselves.
Perhaps these were no more than nods in the direction of fashioning a personal leadership style but they were effective. Cook was groomed to follow Strauss almost as if he were the blood heir in a line of succession.
What a start he had: a historic series win in India and the defence of the Ashes at home, neither of which can be undersold. But he and his team have foundered grievously against a rejuvenated Australia in the second of the two Ashes series this year. Consequently the reputations of both captain and coach have suffered, in some eyes beyond repair.
The siren calls for Flower and Cook to be removed from the building without clearing their desks, as though they were guilty of some form of industrial espionage, may yet reach an irresistible peak. The result here in Sydney, albeit important in proving that they are not on the floor, is almost an irrelevance.
Flower, probably recognising that he is fighting for his job as well as his esteem, has recognised that this team have reached the end. It will not be long before Cook has to sing from that particular hymnsheet as well.
They have both repeatedly backed each other in the past few weeks as the gap between the sides has grown, and Flower has consistently made the point that they are all in it together. Maybe so, but they know that they will have to make the toughest calls of their professional lives next spring. It will be an examination not only of their fitness to continue but of the much-vaunted systems put in place in the past five years. The future starts now.
Five in the firing line: players whose futures must be under consideration

Show all 5
Join our new commenting forum
Join thought-provoking conversations, follow other Independent readers and see their replies