Ashes 2013-14: England coach Andy Flower wants to stay on to face the challenge of a 'fresh cycle' after humbling series defeat
Both Flower and England captain Alastair Cook are under pressure as they try to avoid a 5-0 Ashes whitewash to Australia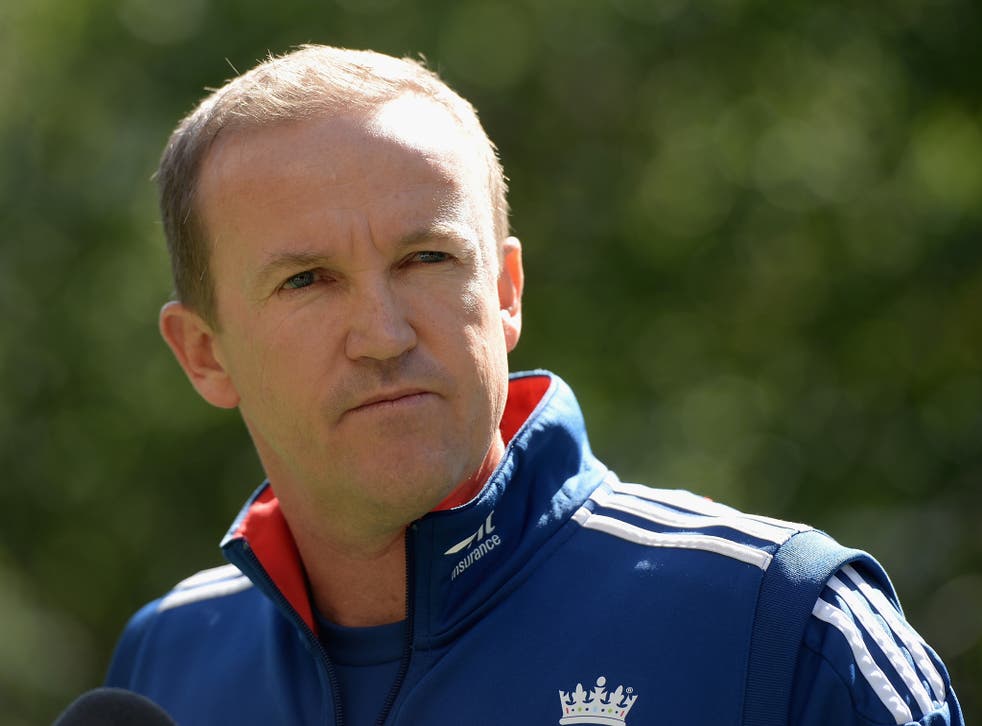 Andy Flower is adamant he wants to carry on as England coach once this winter's Ashes misery is over.
Flower senses that one era is ending in Australia with a "fresh cycle" about to begin for England's Test team, and he wants to be part of it.
Flower acknowledges that, for England to start to revisit the glories he oversaw in three previous successive Ashes series victories and a rise to the top of the International Cricket Council world rankings, urgent action is needed.
"I do think that some things have to change, because I do think this is the ending of a certain era for this team - and after Sydney it will be the start of some fresh cycle in some way," he said.
"I'd like to carry on. I love exciting challenges. I would have the appetite to do that.
"I still have confidence in my ability to lead this group in the right direction."
Flower cited Graeme Swann's retirement after three Tests and Jonathan Trott's departure after the first match with a stress-related illness as two signposts that change is afoot.
An unsuccessful campaign will hit rock bottom if England succumb to a fifth consecutive Test defeat in Sydney to suffer a second Ashes whitewash in three tours - and only the third in the long history of their battles with Australia.
But he has nonetheless already made it clear his current intention is to remain as coach in an effort to regenerate the team alongside captain Alastair Cook. Flower is chastened by events but not yet at the end of his tether after England's latest embarrassment - an eight-wicket defeat at the MCG, conjured up out of nowhere from a promising position in yet another hapless collapse against the bowling of Mitchell Johnson.
"I am not demoralised actually," he said.
"I am very disappointed, but I am very hungry to succeed - starting in Sydney."
He has faith too in his fellow coaches and other specialists who helped to plot England's rise, before their fall.
"I'm very confident in (them)," he added.
"They've done an excellent job over the years, and I think it would be careless in a way to have a kneejerk reaction to this Test series loss in that regard."
Changes to playing personnel, terminal in Swann's case, have already taken place.
Flower said: "We have seen Trott disappear at the start of the tour; we have seen Swann disappear after three Test matches - and those have been two absolute stalwarts for us.
"We hope Trott comes back at some stage - we don't know about that - but with the passing of those two stalwarts and some of the results we have got on this tour, I think it is fair to say that post-Sydney the England management should view this as starting afresh."
PA
Join our new commenting forum
Join thought-provoking conversations, follow other Independent readers and see their replies