Ashes 2013-14: England cricketers Matt Prior and Stuart Broad rescue man preparing to jump from Sydney bridge
The players involved in dramatic late night incident at Darling Harbour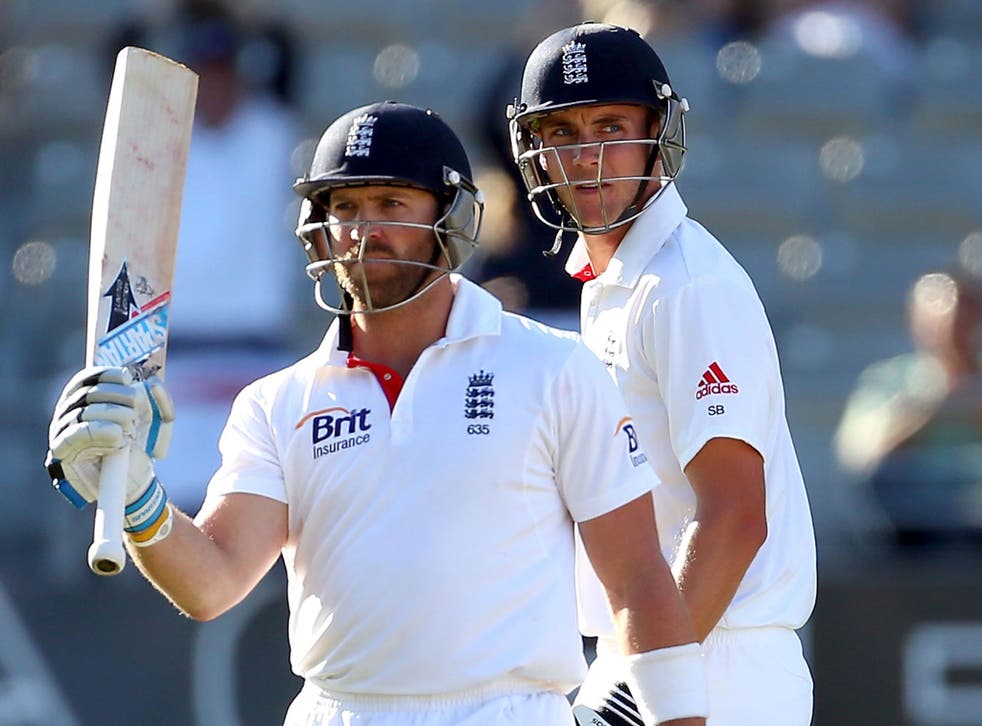 England cricketers Matt Prior and Stuart Broad were involved in a late night rescue of saving a man preparing to jump from a bridge close to the team's hotel in Sydney.
"We just did what anybody would do in that situation," Prior told the Telegraph. "We were trying to help a bloke who was struggling and in a bad way. I look back and I'm just glad we left the bar when we did and we were there for him."
The 31-year-old wicketkeeper helped to pull the man, who is from Cheltenham, away from the edge before he and Broad spoke to him for almost an hour before police arrived at the scene. The players were returning from a Barmy Army England supporters event nearby.
Terry Minish, England's security officer confirmed: "Walking back to the hotel we spotted a young man on the edge of the bridge about to jump.
"He was saying he just wanted to drown. Matt helped to pull him down off the edge of the bridge and sat with him until the police arrived. It all happened very quickly and we acted on impulse. It is what you do in these situations."
New South Wales police declined to comment.
Ashes 2013-14: Australia celebrate whitewash victory with Sydney parade

Show all 12
Join our new commenting forum
Join thought-provoking conversations, follow other Independent readers and see their replies