Ashes 2013-14: England must start change sooner rather than later - it is the only option
The humiliating defeat to Australia has prompted talk that this England side is past it and a new crop of players should be given a chance to shine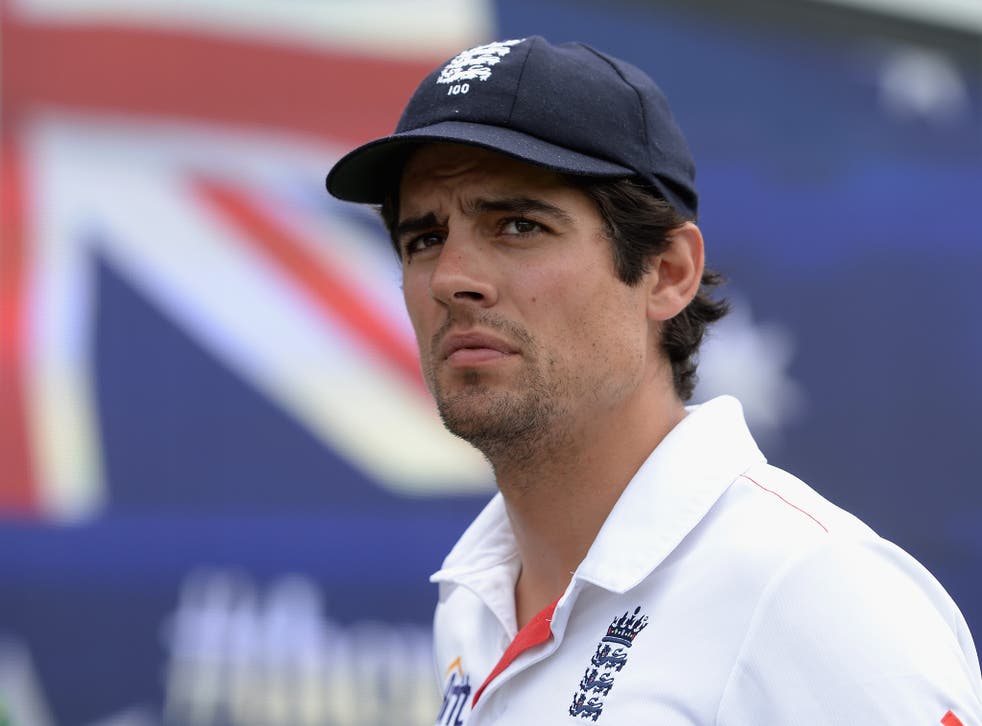 There is a growing opinion that this England side have reached the end of the road. Whether the process of change begins this week in Melbourne or is left until next summer when a new broom can perform its conventional role it is coming. It is the only option.
This Ashes defeat to Australia, confirmed by the 150 run reversal in Perth which left the home side 3-0 ahead with two matches to play, was not entirely unexpected (though not predicted in this quarter). But the overwhelming margins and the bludgeoning manner in which they were achieved have been astonishing.
When these sides meet again as early as 2015 – you used to wait an age for an Ashes series, now they come along like London buses – England could and should look a much different side. As it happens, so will their opponents. Australia have won handsomely but they have done so with a team necessarily custom built for the purpose, not one that will endure for a generation.
What happens next for England is a severe test of the systems put in place by the outgoing regime. Hugh Morris and Geoff Miller, respectively the departing managing director of England cricket and National Selector, have prided themselves on planning for a seamless future.
True, another 5-0 defeat to Australia, which would be the second in three tours, was hardly in their thinking. It would be deeply embarrassing for all concerned from Giles Clarke, the chairman of the ECB, down. But they insist they have in place a structure by which players are spotted, classified, trained and made ready. Often it feels like we are in endless remake of the Dirty Dozen. This is the time for that particular philosophy, which has often sounded like flim flam, to be proven.
Australia have a similar policy of long term planning but conversely they have arrived at a winning team in these past few weeks who were assembled by trial, error, hunches and injuries to others as much as selectorial nous. Both sets of management, if they are true to their word, will already have some idea of who will be playing in 2015.
It is always fun to second guess the selectors and the modern way of picking teams, which is trying to perform the impossible feat of turning an art into a science, makes it easy to think now in terms of the next Ashes. In any case, the intrusion of the World Cup in 2015, which means that much of the next year and more is dedicated to one-day cricket, means that selection has to be urgent and precise.
England may well have more survivors from this ill-starred campaign than Australia. The mistake would be in keeping faith with long-serving players simply if they manage a hurrah or two in Melbourne this week or Sydney next week. Some dignified careers are reaching a conclusion and that is merely natural.
By the summer after next, England will probably have another opening partner for Alastair Cook. There is a case for moving Cook to number three if he is to retain the captaincy but both he and the coach, Andy Flower, insist that will not happen.
If not, then there is also a case for Cook losing the captaincy to declutter his mind. Either way, Cook and Joe Root will form two of the top three. Perhaps Alex Lees, the Yorkshire tyro who made a spectacular entry to the professional game last summer, will join them at the top of the order to resist the claims of the Australian with an English passport, Sam Robson.
Ian Bell will move to four and at five the claims of Scott Borthwick, of Durham, whose strongest suit is or was leg spinning, may by them be hard to resist. It is significant that Borthwick has been picked for the Lions tour of Sri Lanka next month. Borthwock's exciting county colleague Ben Stokes follows.
A new wicketkeeper may be needed unless the formidable Matt Prior effects a renaissance. Ben Foakes of Essex might be fast-tracked but Jos Buttler seems to have a touch of class and genius about all he does.
It is possible that Jamie Overton of Somerset will burst through. He is seriously fast but Stuart Broad, Steve Finn and Tim Bresnan are all young and capable enough still to be around. As for spin, well if not the 36-year-old Graeme Swann then the cupboard is all but bare. Monty Panesar or Simon Kerrigan, who has to improve ten fold in the mind, are in the frame. There is not an off spinner in sight, which says something for systems.
As for Australia, their entire fast bowling attack may be changed, but they have plenty of fast kids coming back from various treatment centres. Their batting order, three of whom may go, still has a wonky look. Who knows, England, still possibly but not definitely coached by Flower all being well, could win. But first Melbourne this week.
Join our new commenting forum
Join thought-provoking conversations, follow other Independent readers and see their replies