Ashes 2013-14: Geoffrey Boycott claims England selectors 'have cocked it up big time' after losing the Ashes to Australia
England lost in Perth to go down 3-0 in the Series and lose their four year hold on the Ashes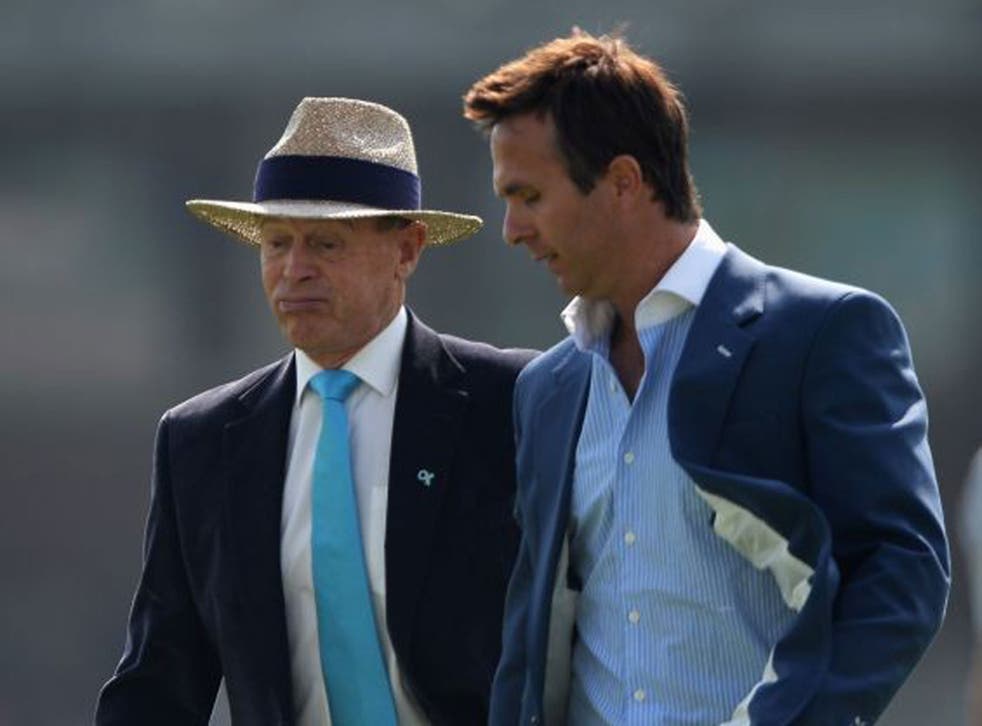 Former England opener Geoffrey Boycott believes the national team "have cocked it up big time" after they surrendered the Ashes with two Tests still remaining.
Alastair Cook's men have been outplayed in every department in what is turning out to be a nightmare tour to Australia, who ended a run of three consecutive series defeats against England by taking an unassailable 3-0 lead in Perth on Tuesday.
With Tests in Melbourne and Sydney to follow, there is cause for concern that the tourists are heading for a 5-0 whitewash defeat.
Boycott told BBC Radio 5 Live: "The planning and the prep of the team - it's all gone haywire. In all areas they have been better than us.
"They have had good plans and executed them really well while we've cocked it up big time."
Boycott was particularly critical of England's coaching staff and has demanded team director Andy Flower leave his position if he is not up to the challenge of leading the side any more.
"Some of our coaching staff should have a serious look at themselves because we are on the down and Australia are on the up," added Boycott, who scored 8114 runs in 108 Tests for England.
"We should be thinking and planning for 2015. Is our coach up to it?
"The top people have to decide - Andy Flower, are you going to be here next year? Are you staying or going? If you've had enough, go now.
"We have to be up for the challenge - we have to have the balls to do something."
Former Australia leg-spinner Shane Warne believes England captain Cook has to assert his authority in order to change the fortunes of the team.
Warne has been a prominent critic of Cook's style of captaincy for some time and believes the left-handed opener can take a leaf out of opposite number Michael Clarke's book.
He told Sky Sports 2: "I think Alastair Cook is a wonderful guy, I think he's a fantastic spokesman for the team, I think the way he conducts himself on and off the field is outstanding, the way he's got the dressing room together is outstanding, but he really needs to lift tactically.
"I think he needs to grab the team and say 'I'm in charge'.
"If you look at the Australian team, you know exactly who's in charge. There's no one else waving the field around, there's no other bowlers telling people where to go. Michael Clarke's in charge.
"Alastair Cook needs to take charge now."
Warne was also quick to point out that England should not rush to make changes for what will be dead rubbers in Melbourne and Sydney, stating that England's senior players deserve the chance to prove their credentials.
The batsmen have come in for heavy criticism, with rookie Ben Stokes registering England's first century in this Ashes series, something which Warne believes is unacceptable.
"There shouldn't be some wholesale changes. They should stick to the same team, maybe shuffle the batting order around," he added.
"For the young kid to set the example of how to fight in his second Test match is a real slap in the face for the senior England players."
While England pundits and fans are fearing the worst, Warne does see reason for optimism, but warned they must improve or suffer another 5-0 whitewash against Australia.
"England need to work out how to bowl to a few players and stick to it, they need to show a lot more fight and if England actually do that in these last two Test matches they can get a lot out of it and they can win some Test matches," he said.
"If they don't and they don't improve their attitude and improve their fight, and Australia are allowed to boss the game, take charge and bully the tail then unfortunately it's going to be 5-0."
Former England captain Ian Botham has hit out at the national side's batsmen for their repeated failures in Australia.
Botham believes the hard work of the bowlers was undermined as a result of senior players such as Cook, Kevin Pietersen and Matt Prior under-performing.
"I feel a bit for the bowlers because they've only had two days in the whole series where they haven't been in the field and that's because the batsmen have not performed in the first innings. So if the bowlers are looking tired then I'm not surprised," Botham told Sky Sports 2.
"The batters need to look at themselves, I'm sure the bowlers will be reminding the batsmen 'We did our part boys, where were you?'
"To lose the Ashes is a massive thing when you've had it for three years.
"Those Australian boys will celebrate long into the night and I hope they have a great night because they've worked hard and they've totally outclassed England.
"All credit to Australia, they never let England back in and when they went for the jugular they did it in style."
Former England skipper Nasser Hussain thinks attempting to lead the side out of their current slump is Cook's greatest challenge.
Cook has been in poor form with the bat for some time while his captaincy is also coming under scrutiny.
Hussain does not think Cook should be relieved of his duties, but believes the next few months will be tough for the Essex man.
"He's made errors as captain but he's a young, learning captain," Hussain told Sky Sports 2.
"It is hard work out here, I still believe he's the best man for the job, I still believe he's a wonderful player.
"This is now the hardest time of his career. Three-nil down, Australians want 5-0, his game is struggling, he's got bowlers all over him like a rash, he's got an opposition captain that is out-captaining him.
"He's often in the past come back in these situations, this will be the toughest for him."
Another former England captain Michael Atherton believes Cook can use this tour as a chance to mould his own team rather than stick with the one he inherited from predecessor Andrew Strauss.
"Alastair Cook can look at this as a fantastic opportunity," said Atherton on Sky Sports 2.
"He basically inherited Andrew's side, a very good side, but it's clear that this side is coming to the end of its time.
"How quickly the selectors will change, we don't know. But he can view this now as a fantastic opportunity for him. To build a side of his own, to take forward, there's 12 Test matches before the next Ashes series in 2015."
PA
Join our new commenting forum
Join thought-provoking conversations, follow other Independent readers and see their replies