Ashes 2013-14: 'I enjoy the job. I've no plans to quit,' says England captain Alastair Cook
Cook reveals he has no intention of leaving his post after fourth Test thrashing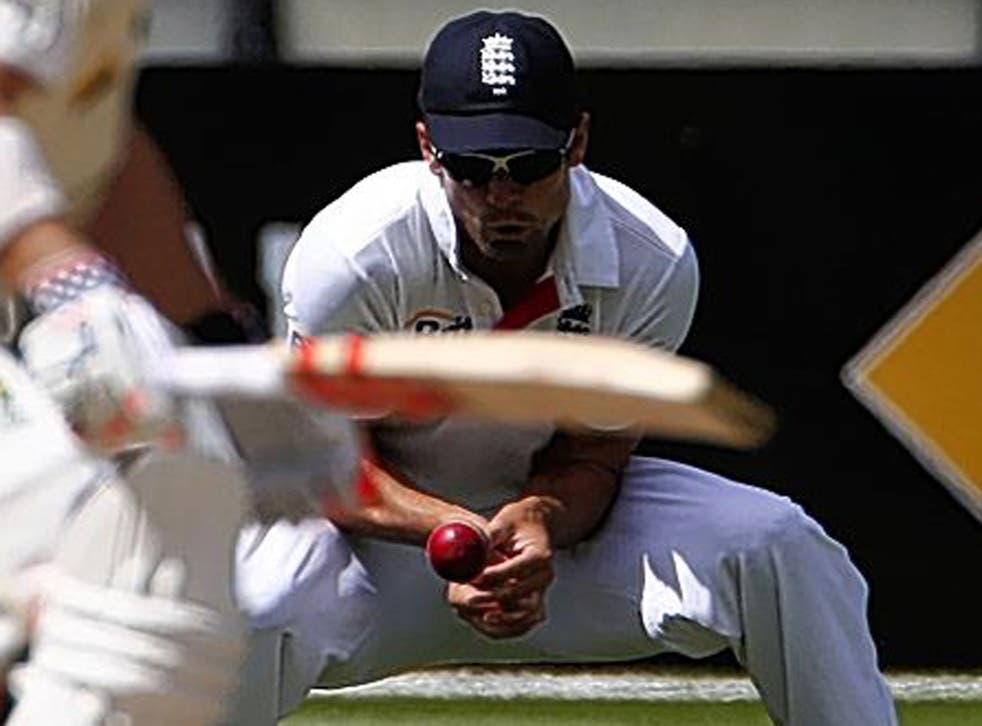 With the assurance of a man and a cricketer who knows the game and his own mind, Alastair Cook on Sunday declared his desire to continue as the captain of England. Although his side are 4-0 down in the Ashes, Cook has no intention of going in mid-series, at the end of the series or any time soon after that.
As is the way with Cook, there was no dramatic oratorical flourish, merely a quiet, firm certainty. He conveyed the impression, after England had lost the fourth Test by eight wickets despite playing themselves into a winning position, that he is the man to lead the team from the slough of despond.
"I'm 100 per cent wanting to carry on," he said. "If someone makes that decision, and says, 'We think there's a better man', or 'You're not good enough to do it', then I have to take that on the chin.
"In a strange way, I'm enjoying the job and the challenge. I'm totally responsible as captain for the team and if, at the end of the series, the selectors decide I'm not the best man for the job then so be it. It would hurt and I've got no plans of going anywhere. I'm desperately trying to use as much of my experience of playing 100 Tests to help turn this team around."
The results of the last seven Ashes series in Australia have been 3-0, 3-1, 3-1, 4-1, 5-0, 1-3, 4-0 (and counting). Cook and four others – Kevin Pietersen, Ian Bell, Jimmy Anderson and Monty Panesar – are survivors from the last whitewash seven years ago. This would probably hurt a great deal more partly because this is an efficient and committed Australia side but not one for the ages as were their 2006-07 forerunners. "I think this one obviously, because it's in the present, hurts quite a lot," said Cook. "Especially as I'm captain as well, it probably hurts even more. When we left England, we had high hopes of doing something very special. I did say at the time, we'd have to play some very good cricket if we wanted to achieve that and we haven't done that.
ASHES PODCAST: Stephen Brenkley and Tom Collomosse discuss the fourth day of the Fourth Test. Listen below…
"A lot of the questions you ask me I'm going to find it quite hard to answer. If I knew the answer, I would be doing as much as I can about it. The bottom line is we haven't been good enough."
Cook and the coach, Andy Flower, have to plan for the summer Tests against Sri Lanka and India, preparing to win the Ashes back in 2015. This is where the much-vaunted system of A teams and Performance Programmes will earn their corn.
Cook said: "I'm fully supportive of our coaching staff. We've had some fantastic results. It wasn't so long ago we won in India with this same coaching staff, against Australia with the same coaching staff. They're decisions which can be made later and down the line. That's why people higher up than me are paid money to make those decisions. If they think that's the way to go – with all those decisions, captain, coach, whatever – that's the way it is."
Michael Clarke, Australia's captain, called the win very special and so it was, given Australia's parlous position on the third day. But as he added: "A lot of people thought we would come here as complacent and not have the same willpower, but also because for the first time in the series we found ourselves behind in the game and were able to turn it round. We've had our ups and downs but there's no doubt the winning feeling is back in our camp." And a winning feeling, as England have found so shockingly, is something that cannot be bottled.
Join our new commenting forum
Join thought-provoking conversations, follow other Independent readers and see their replies