The Ashes 2013-14: Kevin Pietersen primed to crown his 100th Test with century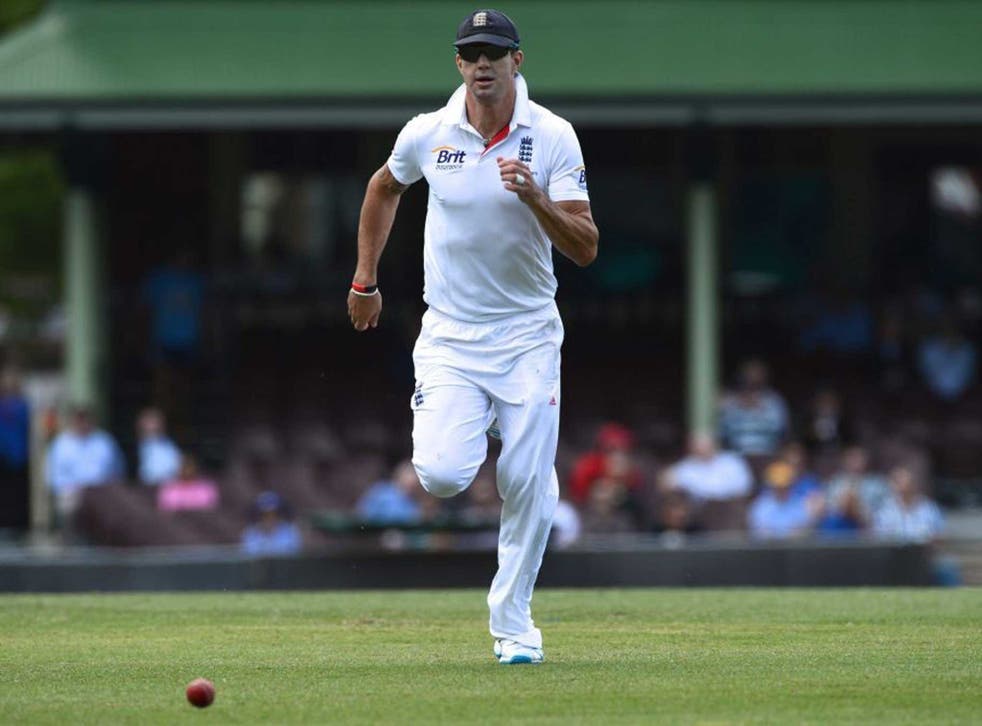 Whatever Kevin Pietersen had in mind when he embarked on his new life, playing 100 Test matches for England was probably well towards the back of it. He was blessed with talent and knew it, but he could have barely imagined it would turn out like this.
On Thursday at The Gabba he will become the 10th England cricketer – the 56th for all countries – to reach a milestone which designates both durability and class. No such achievement is possible without the occasional disappointment, the intermittent blip, the odd skirmish but Pietersen has made them his constant companions.
It has sometimes appeared as if he could not do without them. The 12 years since he left South Africa for Nottingham, England to set himself up as a professional cricketer have been littered with discord and disagreement tempered with contrition and rapprochement. And always, regardless of the state of play, there have been the runs.
How many more of them is open to doubt. Once, the smart talk was that Pietersen might bring a halt to his Test career after this tour. But from somewhere he appears to have been re-invigorated and stated his ambition to score 10,000 Test runs. Since he stands at 7887, it may require another 25 to 30 Tests, which will take him to 2016.
Pietersen has played for three counties and has had two bust-ups with the England management that could have finished him. More of both should never be entirely discounted but as he approaches the autumn of his batting career he seems more settled, less abrasive, as if he is aware that there is a life-span to it all, that it will not last for ever. If he has not been as misunderstood a figure as some of his more excitable supporters on the infernal social network sites would have us believe, nor has he been completely understood. Sometimes, not always, he has made understanding difficult.
Pietersen arrived in 2001 and did not enter the English consciousness until his fourth Championship match, which happened to be at Lord's. He made 165no in the first innings and 65no in the second. No doubt he saw Lord's as the big stage. He liked it there.
Throughout the nine years that he has played international cricket he has overcome obstacles, from the moment he returned to South Africa in only his second one-day series playing in front of crowds who felt he had betrayed them. His response was to score three hundreds. The breathtaking hundred at The Oval at the end of his maiden Test series in 2005, which effectively clinched the Ashes for England, propelled him to the stratosphere.
Somehow, the weight of his runs has never been matched by the warmth of his welcome. They love seeing him bat, they love nothing more, but they do not necessarily love him.
By now, Pietersen might have come to terms with this. The loss of the captaincy barely six months after being elevated to it bruised him more than he perhaps allowed himself to concede. The spat last year which threatened to undermine the fabric of the team altered everything.
He has made a clearly defined decision to change his persona, so that he now rarely speaks to the press. His team-mates, some of whom could hardly disguise their antipathy, now affect to love him. There is a term for this: needing each other.
At the height of the kerfuffle last year, Ian Bell, the one man in the team who can match Pietersen for sheer class, put his finger on it. "I think he knows everyone respects him, he knows everyone wants him in the team. He's got something different that you can't teach, can't coach, can't learn. He just has it."
Pietersen will want nothing less than a hundred in the Brisbane Test. He is probably still smarting from the fact that the match after being relieved of the captaincy he made only 97 and that after his disagreement last year he had to wait until his second Test back to score a hundred.
His family will be at The Gabba. Seven of his predecessors reached a century on their century and his sense of occasion and redemption will brook no less.
Join our new commenting forum
Join thought-provoking conversations, follow other Independent readers and see their replies