Ashes 2013-14: Michael Clarke names England team (again) for second Test
The hosts have retained George Bailey at number six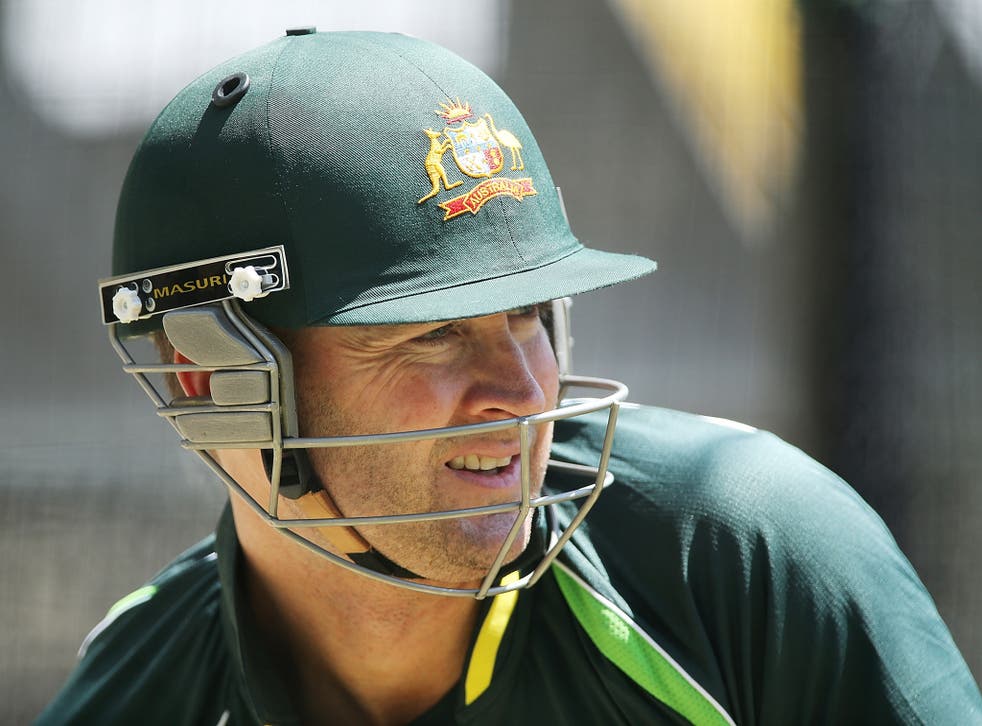 Australia captain Michael Clarke has cheekily named both teams for the second Ashes Test, almost 24 hours before England's will be confirmed in writing by his opposite number Alastair Cook.
Clarke announced at his preview press conference at the Adelaide Oval on Wednesday that Australia will stick with a winning line-up, retaining George Bailey at number six with James Faulkner therefore 12th man again.
But not content with that confirmation, and pronouncing himself fit as expected after a minor ankle injury, Clarke also revisited his party piece of listing the opposition man-for-man too.
Clarke caused a stir by doing the same thing almost a week before the first Test in Brisbane, where Australia won by 381 runs.
This time, though, for good measure he not only predicted a debut for Gary Ballance and return for fit-again seamer Tim Bresnan - England's "safety" option, he believes - but called the batting order as well.
After initial reluctance to repeat his clairvoyance, Clarke warmed to a theme which contrasts so markedly with England's long-standing refusal to name their Test teams until sheets are exchanged at the toss.
"I'm not going there again ...," Clarke said at first.
But in his next breath, he added: "I don't think they will play Monty Panesar, but I wouldn't be surprised (if they did) on that wicket.
"I think spin is going to play a big part; we've got a lot of right-handers in our order.
"But I think they'll go 'safety'. I think they'll go Bresnan, and Ballance ... so yes, I do have a team for you.
"Joe Root three, Ballance six, Bresnan at eight or nine or something like that."
In under a minute, Clarke therefore cleared up all of England's selection issues.
Australia, meanwhile, are set to field the same team in successive Tests for the first time since they faced South Africa here a year ago.
Asked what that previous lack of continuity conveys about his side, Clarke said: "It probably says we haven't performed as well as we'd like, that is for sure.
"If you look at our Test record this year, it's certainly not something to brag about."
Clarke is encouraged by Australia's resounding first-Test victory, but warns that is just one step in the right direction.
"We have started well in Brisbane. But it's just a start - we have got a lot of work to do," he said.
"I'm obviously excited by the way we played. But if you look at our results over the past 12 months, we have no reason to brag or gloat or be over the top."
Clarke, himself fined almost £2,000 by the International Cricket Council for his part in the Gabba 'sledge-fest', made it clear Australia will continue to engage verbally with England but will be careful to ensure they do not go too far.
"We will continue to play a tough brand of cricket - but as we have all said, we know there is a line that you can't cross.
"So tough on the field, yes. But also the respect, as I said after the first Test match, hasn't changed one bit.
"We still have the ultimate respect for our opposition.
"They're a very tough team, and I think you will see the England team come out bigger and stronger after losing in Brisbane - and make it a really tough challenge for us here in Adelaide."
PA
Join our new commenting forum
Join thought-provoking conversations, follow other Independent readers and see their replies