Ashes 2013-14: Michael Clarke refuses to get complacent
Three wide-margin wins over England have put the hosts in an unassailable lead already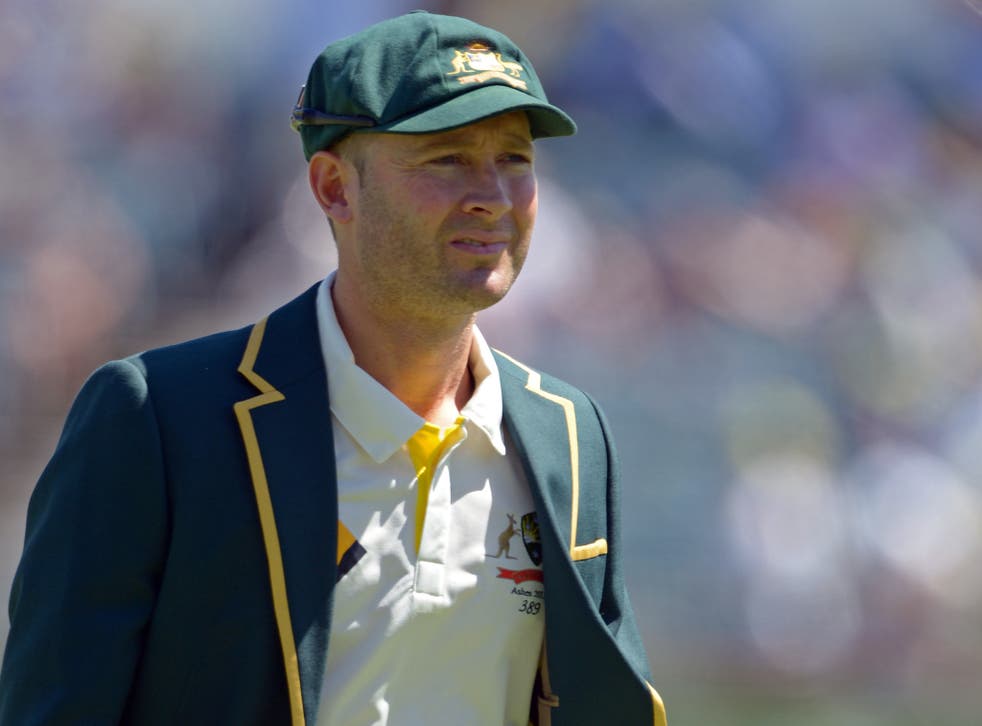 Michael Clarke had the Ashes in safe keeping before Christmas, but he still struggles to rate 2013 as a successful year for Australian cricket.
Three wide-margin wins over England have put the hosts in an unassailable lead already, with a whitewash on the agenda if they can close the deal again in the Boxing Day Test in Melbourne and then Sydney in the new year.
But Clarke is mindful that the sudden rush of success is at odds with what preceded it, under his captaincy - including Australia's own 3-0 Ashes defeat in England last summer.
He is therefore both mildly empathetic with the lot of his opposite number Alastair Cook, and very wary of crowing about Australia's improvement just yet.
"We've experienced a lot of tough times over the past couple of years - especially the last 12 months, when we haven't had much success at all," he said.
"So I don't think it would be fair for me to sit here and give advice to Alastair or the England team - because we've only won three Test matches out of a dozen now.
"That certainly doesn't sound like a successful Test cricketing year for an Australian team.
"We're ranked fifth in the world and won three Test matches in the past 12 months, so there's no complacency at all.
"This Test is as important as (the first one in) Brisbane was."
Clarke has had a prolific series so far at number four, but added: "I know how quickly you can be praised by the media and I also know how quickly you can be criticised.
"I'm not silly enough at 32 years of age to look past tomorrow - because I know a couple of ducks and my job's on the line, or a couple of losses and I'm under the same pressure."
As for Cook, the advice from down under is that - however bad things seem - the tide will turn eventually.
"You've just got to keep the faith," Clarke said.
"England have a very good team, a lot of very good individual players.
"They know they've got the stock there, but it's just about them continuing to do what they've done for long periods of time that got them to be the number one team in the world."
That status seems a universe away now for Cook and Co, but Clarke knows better than anyone how quickly a team can go from zeros to heroes.
"Two months ago we were the worst Australian cricket team to ever tour India," he said.
"Two months on, I think [former captain] Ricky Ponting might have said in an article the other day it could be the greatest ever Ashes win by an Australian cricket team."
Australia paceman Ryan Harris is on track to play in the Boxing Day Test, according to Clarke, despite having been battling a knee complaint since the hosts' third-Test triumph in Perth over a week ago.
The 34-year-old has a long history of injury troubles, with his most recent serious ailment coming four months ago when he badly tore his hamstring in the final Test of the summer Ashes series.
But, despite the urn having already been secured, Clarke intimated the Queenslander would not be rested and that the only thing that might prevent Harris from featuring in Melbourne would be the playing conditions rather than his fitness.
"We've got, at this stage, the same 12 for tomorrow's Test match," Clarke said on Wednesday
"We'll announce the XI tomorrow at the toss but, at this stage, everyone seems fully fit.
"I think it's more about assessing the conditions tomorrow morning before we announce our XI."
Doug Bollinger and Nathan Coulter-Nile remain on standby to replace Harris.
PA
Join our new commenting forum
Join thought-provoking conversations, follow other Independent readers and see their replies