Ashes 2013-14: Opportunity knocks for Monty Panesar to revive career following retirement of Graeme Swann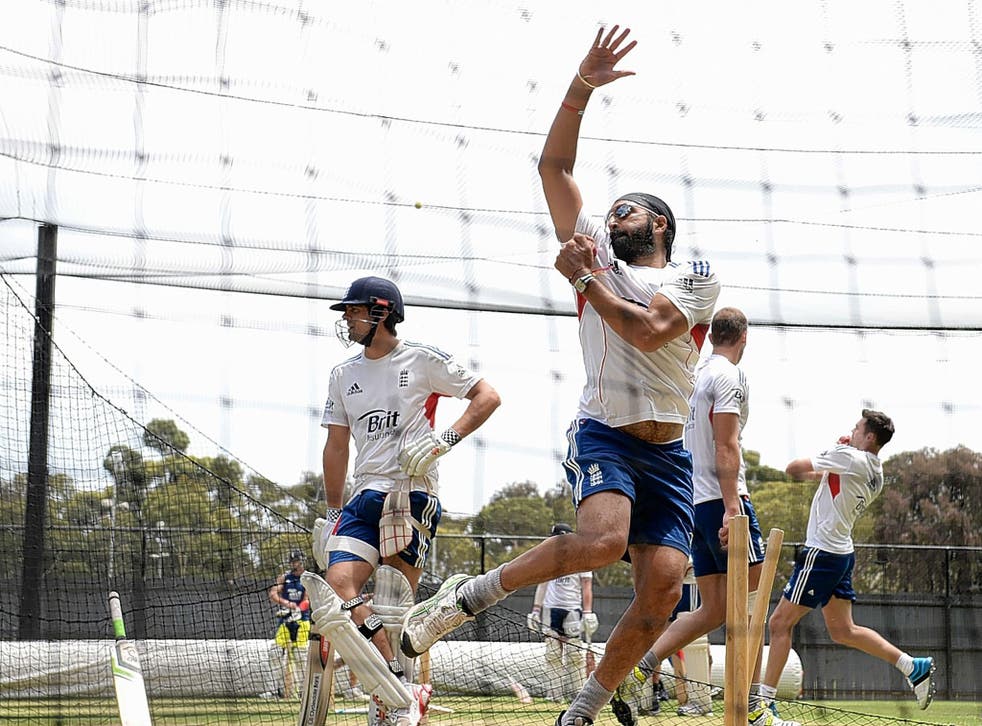 Monty Panesar was initially dropped by England in strange circumstances. Looking back nearly five years it was as though he was squarely to blame for the beach which doubled as a cricket pitch at the Sir Viv Richards Recreation Ground in Antigua.
The match was abandoned after 10 balls because the sandy run-ups were unfit and possibly dangerous. Panesar, who did not bowl a ball, had gone into the match still as England's first-choice spin bowler, a position he had held for two years and 33 matches, 27 of them consecutively.
Perhaps he was hanging on by this stage but he was the chap in possession. Two days later the Test match was rearranged at the Antigua Recreation Ground down the road in St John's. Panesar was no longer in the side. Graeme Swann was and stayed.
The sandy ground led to a rocky road for Panesar but Swann's astonishing retirement in the middle of an Ashes series may well allow him to resurrect his Test career.
"This is a really good opportunity," he said today, still, like everyone else taking in Swann's decision. "I must try to grab it and do the best I can. I've been there in the past where I've looked too far ahead and suddenly you're not focused on the moment. I guess it is important that I don't look too far ahead and try to take it game by game."
Panesar has well-chronicled personal difficulties involving drink – he was fined after urinating on a nightclub bouncer in Hove in the summer and soon after left his county, Sussex – which he claims to be over. Perhaps they were more deeply entwined simply with not being in the England side than anybody has supposed.
While talking to the press yesterday, Panesar looked as well modulated as he has for years. The eyes were not darting all over the shop and if he did not quite address questions head on, he did not ramble much. Still only 31, he has played 49 Tests and should now go on to improve his record.
Swann anointed the Durham leg spinner Scott Borthwick as his preferred successor when he stepped away from the fray on Sunday after five years and 60 Test matches. He suggested that Borthwick had the X-factor, though conceded that his opinion might be clouded because he liked him so much. But yesterday Borthwick was called up to the squad.
Borthwick is inherently exciting if only because England have spent the best part of 150 years looking for a likely leg spinner and never truly unearthed one. Doug Wright, who played for Kent in the Forties and Fifties, was a dealer in first-class hat-tricks – he took seven of them – but his 108 Test wickets cost 40 runs apiece.
It is a tribute to Borthwick's perseverance that he has prospered as a leg spinner while plying much of his trade at the Emirates ICG in Durham. He took 28 wickets in their pursuit of their title, only two of them at home and that in a dry summer. He is one to watch but for now all eyes will be on Panesar, the returning prince of spin.
Join our new commenting forum
Join thought-provoking conversations, follow other Independent readers and see their replies