Ashes 2013-14: Six-wicket haul doesn't beat Perth century for England's star man Ben Stokes
Stokes finished the Australia first innings with figures of 6-99 as he shone where England struggled once more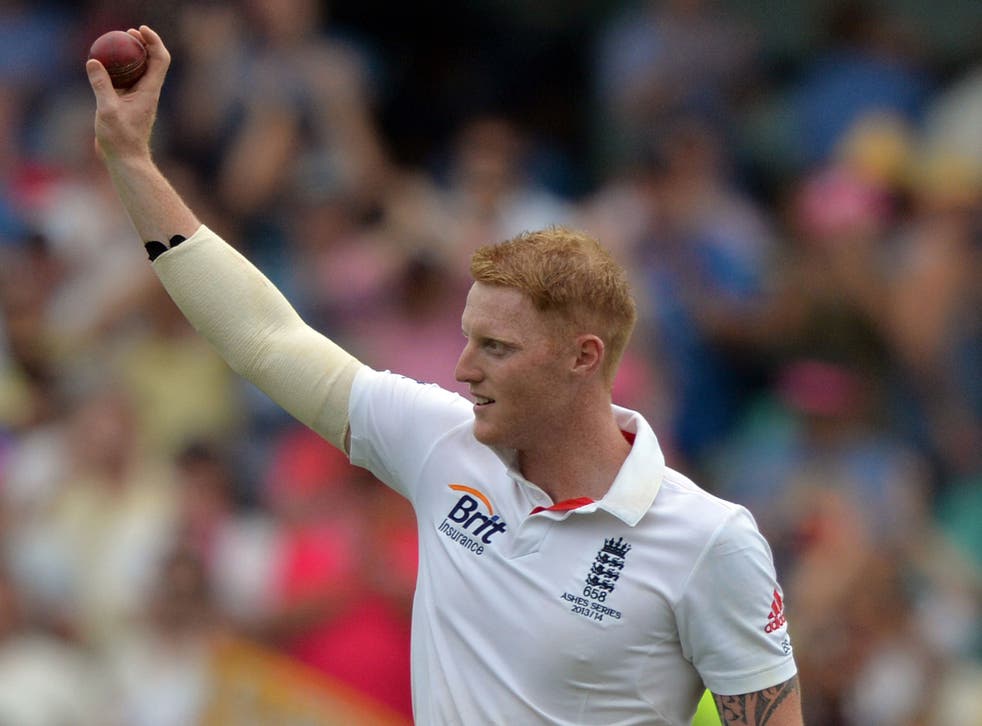 Ben Stokes played down his six-wicket haul on the opening day of the final Ashes Test, claiming it still ranked below the century he scored in Perth.
But there was no doubt that Stokes played the starring role for England on another day when Australia were able to recover from a perilous position, turning 97 for five into 326 all out.
Stokes took the final three wickets in the space of one over after England had finally broken the key partnership of Steve Smith (115) and Brad Haddin (75) which threatened to take the game away.
ASHES PODCAST: Stephen Brenkley and Tom Collomosse discuss the first day of the Fifth Test. Listen below…
Perhaps the feeling that Australia had again had the better of the day took the shine off for Stokes, who said he could not say why he favoured his innings of 120 in the third Test as his best moment yet for England.
"I think it was the hundred," he told Sky Sports 2.
"I don't know why, I don't know if I can put my finger on it, but looking back it was the hundred."
England's reply stuttered in the final overs of the day, with Michael Carberry out for a duck as they closed on eight for one.
"There still a lot more to play in the game," Stokes added.
"Losing that wicket tonight wasn't ideal but hopefully tomorrow we can go out there and get some runs on the board."
Having enjoyed some long-awaited luck in the toss and put Australia in to bat, England will be hoping to have learned the lessons about the pitch at the SCG.
"The other pitches we've played on have been a bit flatter," Stokes said.
"This one there is a bit more in the wicket and we looked to bowl top of off. There's a bit in the wicket, so we bowled straight with good line and length. The ball stayed in good condition and if one side stays shiny there's always a chance of swing."
Haddin has been the problem for England time and again in this series, helping to dig Australia's top order out of trouble.
"Haddin just comes in and counter-attacks," Stokes said.
"That's the way he's played in the whole series and hats off to him. He's played really well. We just need to keep sticking to our areas."
PA
Join our new commenting forum
Join thought-provoking conversations, follow other Independent readers and see their replies