Ashes 2013-14: Sledging David Warner is not too smart so button it, Matt Prior
It didn't affect Warner, he went on to score a century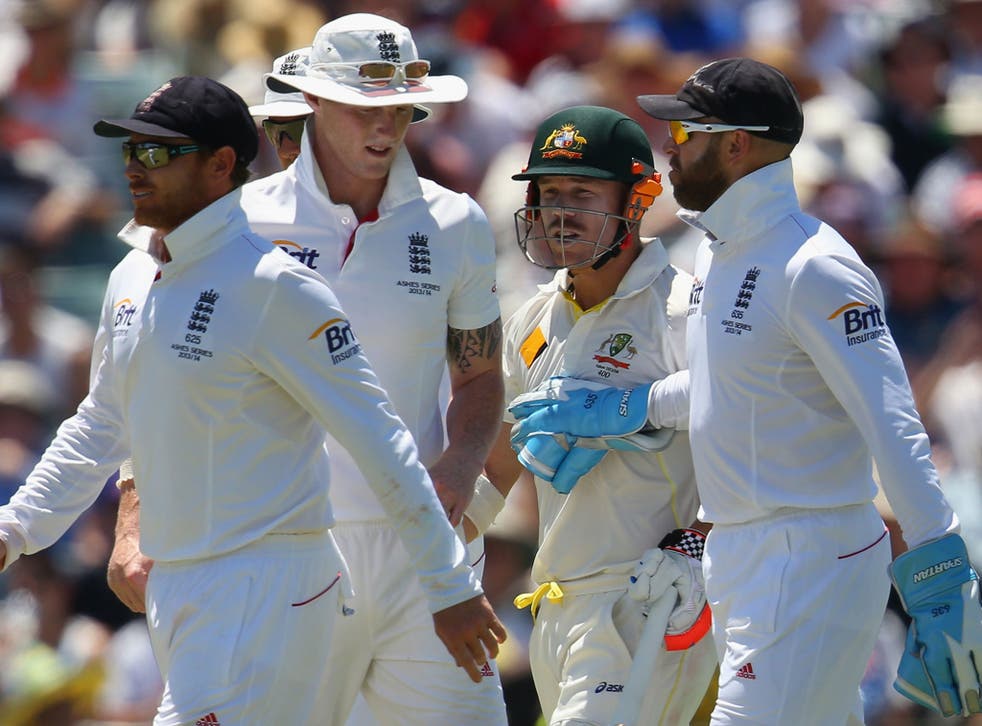 England were staring down the barrel. It seemed plain daft, therefore, that they should turn another on themselves.
But then most of the decisions they have made in this series, perhaps from the moment the squad was picked, have been defective in some way or other. It was the start of Australia's second innings on Saturday and England thought it a smart idea to sledge David Warner.
Ian Bell, from short leg, was having a word, Matt Prior, from behind the wicket, could not resist adding his tuppeneth. In fairness to Prior, his splendid wicketkeeping over the years has been buttressed by sledging – it is all part of his game.
But for now he is not speaking from a position of strength. His keeping yesterday joined his batting as downright dreadful. When Warner was 13, Prior missed a stumping when a lifting ball went through his gloves. Another eluded him with Warner on 89. He twice let four byes through. Button it, Matty.
Warner duly reached a bludgeoning hundred and being the kind of chap he is, he ran extremely close to Prior and let him know how he felt about it. Prior had no response.
The Ashes Podcast: Stephen Brenkley and Tom Collomosse review the third day of the third Test in Perth. Listen below...
In their wisdom, Cricket Australia decided that Warner should not speak, worried that he might tell something approaching the truth.
Instead, that nice Chris Rogers (the difference in him and Warner as personalities is incalculable) spoke, not saying much but offering a flavour.
"There is a lot of intensity out there and things are said. We're all men, we're happy to deal with it out in the middle. Davey was quite fired up. It just means it is going to come back round in the next innings."
While losing the sledging was is not quite on a par with handing the Ashes back to Australia on a golden platter, which they may as well have done, it is also not what was intended. Last summer, England dished it out and now it is coming back to haunt them.
"He's so annoying, you have to get into him," said Rogers of his belligerent partner with whom he shared their highest first wicket stand of 157 yesterday. "You only have to look at his celebration, it obviously meant a lot to him and he could give it back to a few of the English guys. It may drive him so England may have to do something different."
England bowled without Stuart Broad – hit on the foot by Mitchell Johnson (and lbw) – who was hobbling round in a surgical boot. He intended to bat only if the position warranted it and nobody who heard that was expecting him anywhere near the crease.
Join our new commenting forum
Join thought-provoking conversations, follow other Independent readers and see their replies