The Ashes 2013-14: We may be old but we're not Dad's Army yet, says England spin bowler Graeme Swann
'Things like injuries occur at inopportune moments. I like retaining flexibility about those sort of things'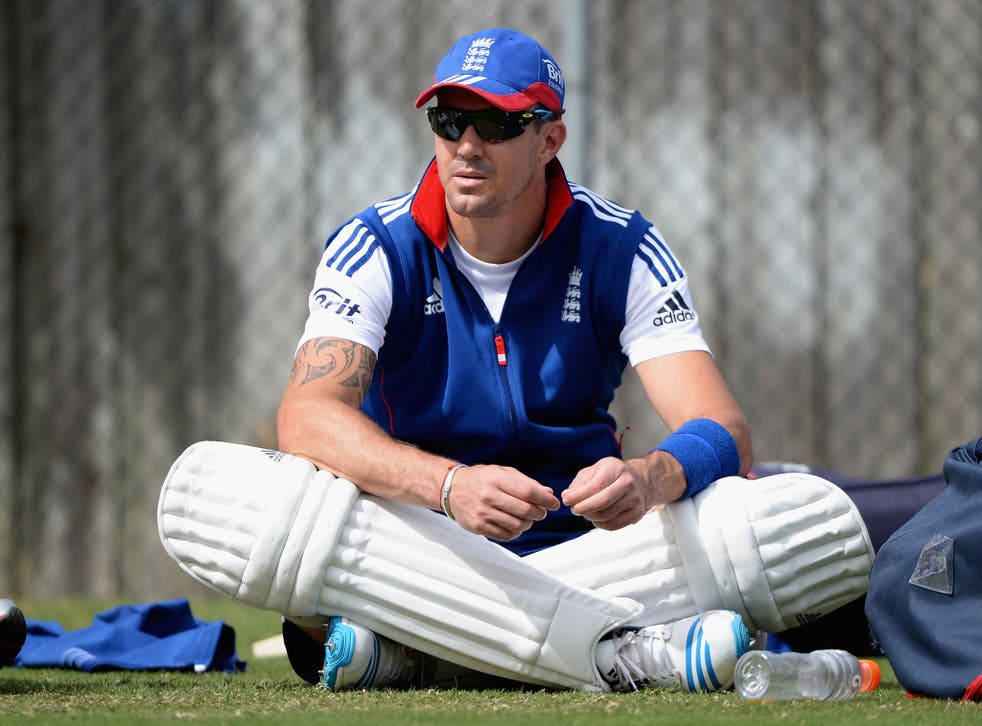 Winning the Ashes for the fourth time in succession was never intended to be easy. It is becoming harder by the hour for England.
The crucial lack of match practice, caused by two full days of last week's match in Tasmania being washed out, has now been aggravated by injuries to two key players, Kevin Pietersen and Matt Prior. Both finished the game at Bellerive Oval, Hobart, on Saturday in discomfort and the prospect loomed of their missing the first Test in Brisbane, which would entail a wholesale rewriting of plans and rearrangement of the team.
Soundings from inside the camp about the health of both men were optimistic but the tourists were hardly about to talk down their chances of appearing 10 days away from the match. It was possible to conclude that these were the stirrings of a side containing five or six players over the age of 30 succumbing to physical deterioration.
Pietersen tweeted last night in stentorian tones: "I AM FINE #Relax." But, while it would be pushing it too far to suggest there is such a thing as the unreliable narrator, he would hardly have needed to go to Melbourne – while the rest of the team were on their way to Sydney – for treatment on the knee he first injured earlier this year had all been hunky-dory.
Graeme Swann, while acknowledging the onset of age at a sponsor's function last night, rebuffed the idea of England being Dad's Army. "We're not ready for the Home Guard yet."
Yet all this is in stark contrast to England's preparations three years ago when the precursor to a 3-1 series victory was an unimpeded three weeks of preparation. They knew their team from the start and laid down their template for triumph accordingly. This time, with two places in the Test side vacant, it has meant a different approach, which has now been compromised. Andy Flower, the team's coach, was typically philosophical yesterday.
"It is what it is," he said. "Hopefully, we'll get a good four-day game in Sydney. Things don't always work out perfectly and this preparation has been different to the previous Ashes tour. But that's OK. Sometimes you can't recreate the past and actually I think it's a dangerous thing to try sometimes. We haven't had a perfect lead in to that New South Wales game but that's OK. I think we're pretty comfortable that we'll ensure we're ready for that first day of the Brisbane Test."
Despite his bullishness, Flower must now design a course without Pietersen and Prior, if only for the sake of just in case. Pietersen has suffered a recurrence of the knee pain which forced him to miss three Tests earlier this year; Prior, who has played 57 consecutive Tests, has a tight calf sustained when batting on Saturday. They may be nowt, as they have it in Yorkshire, but they may well also be summat.
Instead of joining the rest of the England squad yesterday Pietersen was diverted for a scan and the latest in a series of cortisone injections in his right knee. Light was being made of it, or as much light as possible given the circumstances, and Flower seemed virtually certain that Pietersen would be fit to play in the final warm-up match against a New South Wales invitation XI starting on Wednesday.
But when chronic injuries recur it is inevitably worrisome and the fact that cortisone has worked before does not guarantee its success again. Pietersen first complained of discomfort at practice on the first day of the tour and, although it was said to be slight, something similar was said in New Zealand last February before he flew home.
Prior was due to have a scan on his calf in Sydney today and only then will the extent of the damage be known. It is not thought that the injury is linked to his Achilles tendon, which demands constant care and attention.
The reassurance about the injured duo from Swann came at a sponsor's function for Yorkshire Tea. Presumably that is on the list of approved food and drink for the team, which has caused such a stir. But the fish and chips and Yorkshire puddings with beef and horseradish may not have been so easily accommodated.
Flower appears prepared if necessary to reshuffle his pack, which had already been reorganised following the injury to Alastair Cook, the captain. Cook missed the tour's opening match with a stiff back, allowing Michael Carberry to stake an early, unlikely claim to a Test place.
"I won't let you into all my innermost thoughts but I have been around enough to know that you have to be flexible," Flower said. "Things like injuries occur at inopportune moments. Prior's would be a good example. I like retaining flexibility about those sorts of things. I try to keep an open mind if possible."
England presumably know their top six for the Test. Carberry, with scores of 78 and 153 not out in the first two matches, when he might not have played a game had Cook been fit, is almost certain to open. Joe Root, who made an unbeaten 58 when the match against Australia A finally resumed on the fourth day, will be at six.
If Prior's calf is worse than expected his place would be taken by Jonny Bairstow, who has yet to play on tour. Flower, however, demurred when it was suggested that Bairstow was having a tough time.
"I think he's a lucky young man," he said. "Even if he didn't play a game he's part of a great tour, something really exciting, part of an Ashes contest and he's travelling around staying in the main in five-star accommodation, getting paid a good fee to do so.
"He's exploring a great country, he's meeting new people, he's interacting with a completely different culture, he's broadening his mind in all sorts of ways. I think he's a very lucky man like all of us are to be on this tour, so I don't see that as being tough, and I think he sees it that way as well."
If Prior is unavailable any time soon, Bairstow had better ensure he is ready and willing after that polemic. In Flower's England there has always been little time for feeling sorry for yourself.
England might have felt a little hard done by had the fourth day against Australia A been rained off like the second and third. In the event, 66 overs were possible, enough for Root to stay around against some decent bowling and for Chris Tremlett to find some rhythm and zing, and perhaps put his nose in front for the third fast bowler's berth.
Join our new commenting forum
Join thought-provoking conversations, follow other Independent readers and see their replies