Ashes 2013-14: Which players should England stick with going forward, who is playing for their future and who should hang up the pads?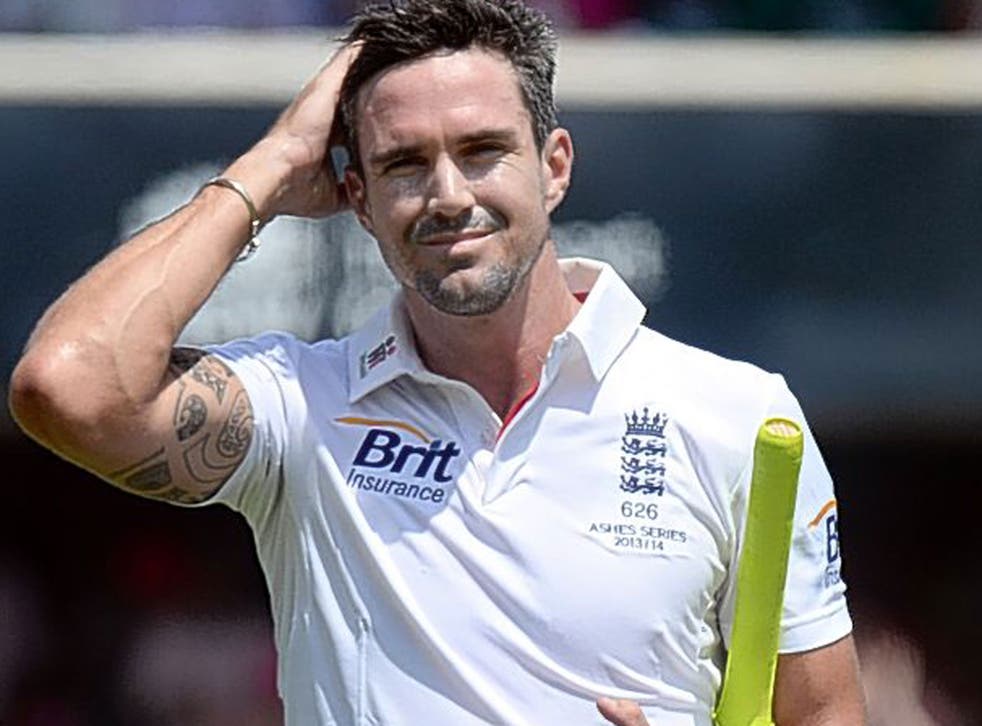 The Independent's cricket correspondent, Stephen Brenkley, evaluates the performances of each England player during the humiliating 5-0 whitewash series defeat by Australia.
Still at the crease
Alastair Cook 2/10
It has been the toughest tour as both captain and batsman. He will have learnt much about himself and others. It may be the making of him in the long run but the alternative hardly bears contemplating.
Stuart Broad 6
Entered the series in a blaze of glory with six wickets on opening day and, while he never quite repeated that, was always in the game. Lacked support.
Joe Root 2
One innings of 87 demonstrated that he is capable at this level. But he has to sort out his front foot play or he will forever struggle.
Matt Prior 2
Continued his wretched form of the summer, but a player of his undoubted class and determination must have every prospect of returning.
Read more:
Ben Stokes 7
Has much to learn about the game but stood up as batsman and bowler in the face of Australian fury.
Scott Borthwick 4
Has the proper cut of jib but will find life hard as a leg-spinning all-rounder. Patently not ready for an Ashes series.
Gary Ballance 3
Looked the part in patches but his innings were terminated before he could prove anything. Has to be given a run.
Playing for their futures
Kevin Pietersen 3
England never know what to do about Kevin. But it seems daft that one of their most senior players is so little involved with the running of affairs. It may have contributed to his lean series, in which he rarely looked engaged. He and the team must decide what it is what they want from each other.
Jimmy Anderson 5
The blessed Jimmy did not bowl badly but rarely bowled well either. He needs greener pitches and the Duke ball.
Tim Bresnan 3
Dropped for the final Test, he was never match-honed despite having returned to full fitness. It is a lesson England seem incapable of learning: do not pick players who are not match-fit.
Jonathan Trott 3
Tour ended before it had begun with stress-related condition. May not play again and has much to do to make it back.
Ian Bell 3
From player of the series in England to one of the outstanding failures in Australia. Only twice, in innings at Adelaide and Perth, did he show the fluency of which he is capable. But Australia had plans for him and he had no answer.
Stephen Finn n/a
Should be leader of the attack, as one of the fastest bowlers around, but all to play for.
Hang up the pads
Jonny Bairstow 2
Did adequately, no more, as a wicketkeeper and showed brittleness as a batsman almost every time he went to the crease, which makes it difficult to predict any sort of international future for him in the short term.
Graeme Swann 3
Swann pulled out of the series and his career after it all became too much in Perth. But he did plenty for English cricket.
Monty Panesar 3
It may be over and out for Panesar after he failed to take his chance on Swann's retirement. Limitations in all aspects of the game. If only he could learn variety and nous.
Chris Tremlett 3
Played one game at Perth and really should not have been brought on tour.
Boyd Rankin 3
Although he did not lack application, he was short of pace and accuracy. Did not look a Test performer.
Michael Carberry 4
He finished as England's second-highest run scorer in the series, which may not be saying a great deal but shows that he stuck to the task. It hardly indicates a long future at the age of 33 and, although his defensive method is sound, his attacking options are limited.
Join our new commenting forum
Join thought-provoking conversations, follow other Independent readers and see their replies