The Independent's journalism is supported by our readers. When you purchase through links on our site, we may earn commission.
Ashes 2013: Kevin Pietersen furious over tale of the silicone tape
ECB demands apology from TV station after batsman is accused of trying to cheat Hot Spot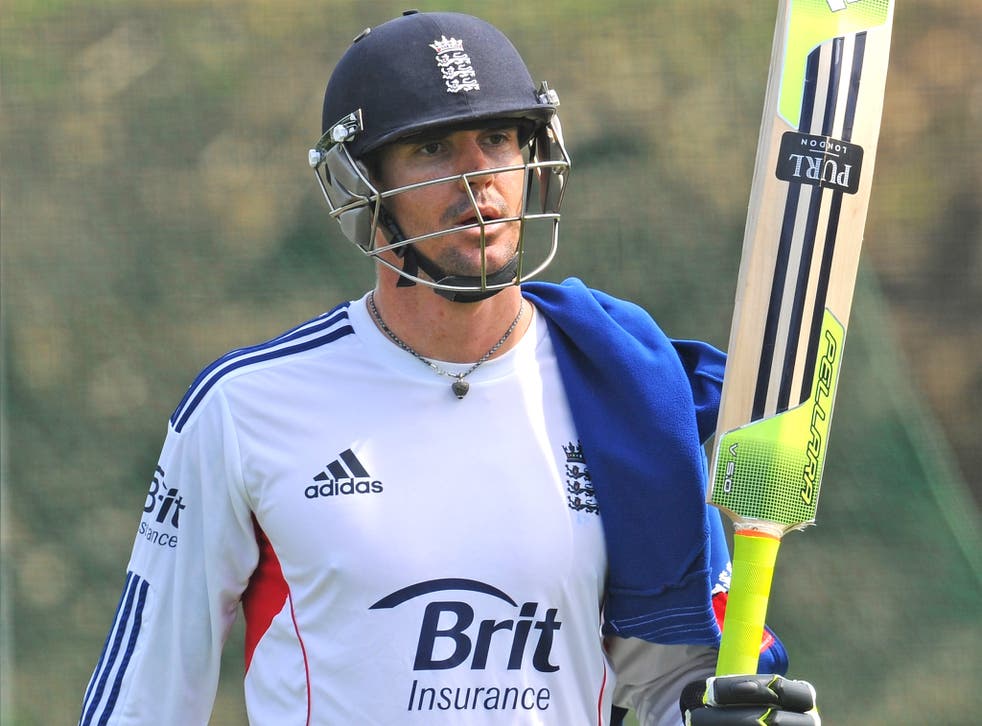 England, holders of the Ashes, were engulfed by crisis yesterday. A mere two days after the primary business of the summer was completed they were assailed on three fronts.
Kevin Pietersen was in the eye of the storm, dragged dramatically into the debate over Hot Spot technology which may yet be ditched for the rest of the series. Although there was not a shred of evidence, claims were made on Australian television that he and other players used silicone tape on their bats to prevent edges showing up.
Quite understandably, Pietersen was incandescent and vented his fury on Twitter. As the controversy, which appeared to erupt from nowhere, refused to wane as the day wore on, the International Cricket Council were forced to issue a statement saying that they were not launching an inquiry into the practice.
It seemed to be a classic case of rumours being denied that few were aware existed in the first place. But it was only one segment of the turbulence. Monty Panesar, England's reserve spinner who was selected in the squad for the Third Test at Old Trafford last week, received an on the spot fine for being drunk and disorderly after urinating on a bouncer in a Brighton nightclub .
While Panesar is no longer contracted to England he remains an integral part of their planning. It is a deeply embarrassing incident for a team which pride themselves on discipline and a tough training regimen.
And then, perhaps worst of the lot, three players who took part in the draw at Old Trafford, which ensured that the Ashes were retained, were photographed smoking outside a Manchester restaurant. It felt like being caught having a fag behind the bike sheds for Graeme Swann, Tim Bresnan and Joe Root but in a strange way this may be the story that hangs around.
The debate over the use of technology in international matches, which was already approaching an incendiary state, went up to an entirely new level overnight. The application of the Decision Review System has dominated the Ashes series. But the idea of players trying to influence it took the contentious issue in a new direction even as Geoff Allardice, the ICC's general manager-cricket was flying to England to ease the concerns of both teams before the Fourth Test.
It was alleged in a report on Channel 9, the major rights holders for Australian international cricket, that a scandal was developing. Their reporter on the Ashes tour said that it centred around Pietersen's dismissal in England's second innings at Old Trafford on Monday. Pietersen was given not out and when he asked for a review of the decision there was no mark from Hot Spot, the infra-red imaging system. The decision stood because of audio evidence.
Channel 9 said several players were being suspected of using silicone tape to mask the hotspot. When Pietersen awoke in Durham where the Fourth Test starts on Friday he was informed of the story and was immediately outraged.
Despite all the controversy that Pietersen generates he has a reputation for impeccable manners in his approach to batting and umpiring decisions. When he demurred at the decision on Monday it was almost unprecedented.
He wrote three tweets in quick succession which made his hurt feelings clear.  The first said : "Horrible journalism yet again! My name brought up in hotspot crisis suggesting I use silicon to prevent nicks showing! Such hurtful lies.."
A few minutes later he followed this with: "I am never afraid of getting out! If I nick it, I'll walk.. To suggest I cheat by covering my bat with silicon infuriates me.."
And as a swift afterthought, within 20 minutes, he added: "How stupid would I be to try & hide a nick when it could save me on an LBW appeal, like in 1st innings where hotspot showed I nicked it.."
Pietersen's loathing for the press and all its works has been evident for months and this incident, in which he seems to be entirely in the right, is hardly likely to change his mind.
The fast bowler, Graham Onions gave a press conference at Durham which should have been a wholly happy occasion since he has a real prospect of playing an Ashes Test on his home ground, utterly unprecedented for a Durham player.
Instead he had to express his opinion on a debate that has little to do with him. "It's a huge accusation, and it's outrageous really," he said. The most perverse factor of all in the controversy is that putting tape round a cricket bat is not illegal as Law 6 makes clear.
Michael Clarke, the Australia captain, was nonplussed by the claims. "I  find the accusation quite funny," he said. "I can't talk for everybody. But if it is the case, we are talking about cheating.
"I can tell you there is not one person in the Australian change-rooms who is a cheat. That's not the way we play cricket. I didn't know there was such a thing you could do to hide nicking the ball on Hot Spot."
Suggestions of a probe into player malpractice are wrong. David Richardson, the ICC chief executive said: "These media reports are totally incorrect. Geoff Allardice is meeting with both teams and umpires to see how we can best use the DRS and the available technology going forward in the next two Test matches. It has nothing to do with any players."  But if Clarke and Alastair Cook are agreed hotpot may surely be abandoned immediately until it improves.
J'accuse: Bending the rules
Australia v England, 1979
Dennis Lillee must have known that coming out at the WACA with an aluminium bat would cause problems. But with nothing in the rules outlawing the "ComBat", the Australian paceman was allowed to continue. It was only when England's captain, Mike Brearley, complained to the umpires that he was forced to switch to a traditional blade. The ICC swiftly introduced a rule that all bats must be made of wood.
Australia v New Zealand, 1981
New Zealand needed six runs off the final ball to tie an ODI at the MCG but Australia's captain, Greg Chappell, instructed his younger brother Trevor to bowl underarm to No 10 batsman Brian McKechnie. The fallout led to New Zealand's Prime Minister, Robert Muldoon, describing the incident as "cowardice" and forced the ICC to outlaw underarm bowling in limited-overs matches for "not being within the spirit of the game".
England v South Africa, 1994
Mike Atherton became embroiled in a row that almost ended his Test career less than a year after his appointment as England captain. At Lord's, TV cameras spotted him apparently rubbing the ball with dirt from his pocket. Summoned by the match referee, he claimed he had used it to dry his sweaty hands. He escaped punishment but was later fined £2,000 by the English board.
England v India, 2007
Zaheer Khan felt 'insulted' when he came out to bat at Trent Bridge to find jelly beans scattered on the pitch. Having removed them he pointed the finger at Kevin Pietersen, although there seemed to be more likely culprits. However, the tactic backfired as India wrapped up the series by winning the match comfortably.
Join our new commenting forum
Join thought-provoking conversations, follow other Independent readers and see their replies