Ashes 2015: Five key areas for England to focus on if they are to wrest urn from Australia
If the bowlers expose Australia's slightly embryonic middle order, prosperity could ensue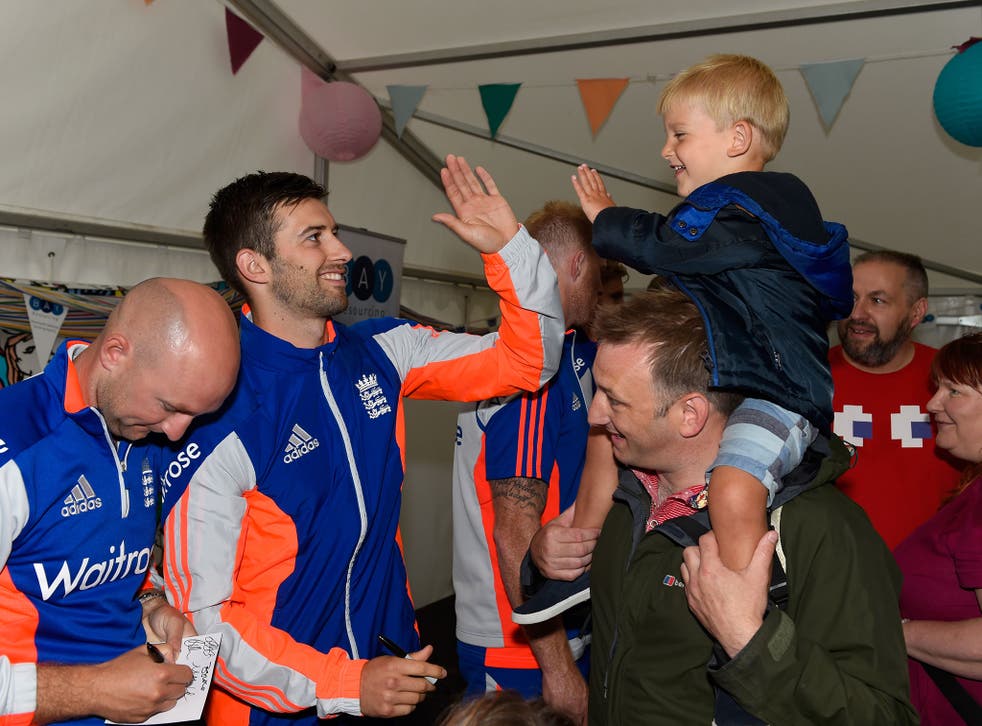 Take early wickets
This is a self-evident necessity, but its execution now would give England real cause for optimism. If they can expose an unproven, slightly embryonic Australia middle order to the new Duke ball, with its higher seam, then prosperity could ensue.
It is likely to increase the expectation on Jimmy Anderson and Stuart Broad but then they were always bound to be the go-to men in this Ashes. If they can provide incision and exert control then Mark Wood and Ben Stokes may both profit.
Chris Rogers, the veteran Australian opener, has announced his international retirement at the end of the season. This could have one of two effects, drive him on to a new peak or persuade him inadvertently to take his eye off the ball.
An early wicket would expose Australia's new No 3, Steve Smith, to the hard, moving ball to which he might prove vulnerable. Smith is the world's top-ranked batsman but he got there largely by batting lower down – there is a difference.
Michael Clarke, the captain, has constant back problems, Adam Voges has never played an Ashes series, Shane Watson is not the player he was. These are not weaknesses exactly and Australia have the Marsh brothers, Shaun and Mitchell, in reserve as opener and all-rounder respectively but without the deceptively simple expedient of reducing their opponents regularly to, say, 40 for 2, then England's struggle will mount sharply.
Classic Ashes moments

Show all 15
Taking slip catches
In the series against New Zealand, far too many catches were put down by England. Each time they have won the Ashes in recent times – and this goes for most Tests – they have performed as if they could catch flies.
The slip cordon has looked especially vulnerable, with eminently pouchable chances going begging at first, second, third and fourth slips. The three men whom the new coach Trevor Bayliss has pronounced as the best slips, Alastair Cook, Ian Bell and Joe Root, were all culpable.
If there is a reprise of such mistakes in the next few weeks England will be making things impossible for themselves. Australia will not make the mistake of offering too many chances.
None of England's preferred cordon looks a natural there. Anderson, a genuine athlete with whip-smart reflexes, would probably do better than all but he has enough on his plate. Not since the days of Ian Botham have England regularly had a fast bowler at slip.
It is a pity that Chris Jordan's bowling seems not quite up to it at this level because his glorious fielding anywhere, but particularly at slip, would make a real difference. Without them, England have to find a way to deliver.
Middle-order runs
England cannot rely on the wonderful Root alone. Sometime his resplendent run of form must reach a hiatus, albeit a temporary one. It would be inconvenient if that were to happen now but it is imperative that Gary Ballance and Bell muster four or five centuries between them.
Ballance has been particularly unimpressive recently, as if shackled to the crease by padlocks. But he has pedigree as he demonstrated last year. Australia, however, will target him with swinging full-length balls with which he does not look fully equipped to deal.
Bell is a different proposition. This is his seventh Ashes and in only one of the previous six, here in 2013, has he truly exhibited his virtuosity in full. Playing the ball and with utter certainty then he made three hundreds.
There is no doubt that Bell remains hungry and the impression is that he means business. If that proves correct and Root too continues his splendid sequence, which has barely been interrupted since the end of the last series against Australia, then England might be able to gather the mountain of runs needed to give them the wherewithal to take 20 wickets.
Australia's attack looks in splendid fettle, fast and furious. England have the panache to repel them.
Show perpetual intent
The key word of this summer so far has been intent and without it now England will be finished. In the epic season of 2005, England won a narrow victory against a great Australia team because they kept coming with bat and ball.
They knew there was no point in allowing Australia to dictate terms and if it failed, so be it. That was no better demonstrated than on the first morning at Lord's when Steve Harmison unleashed two venomous bouncers and, having still lost that match, on the first morning at Edgbaston in the next Test Marcus Trescothick and Andrew Strauss came out slugging and their opponents could hardly believe what was happening.
England have to find a way to keep coming and their captain Cook has to convince them that it is the right way, even when, perhaps especially when, the Mitchells Johnson and Starc and Josh Hazlewood, their likely compadre now Ryan Harris has been sadly forced to retire with a chronic knee injury, are letting loose their thunderbolts. This could be Cook's defining moment.
They might in addition complement this with their newly discovered breezy approach. Australians might be sniffy about this but it might also undermine their determined machismo.
No side will win every session but the important aspect will be losing them occasionally knowing you have competed. An Ashes series is perpetually intense. England have to find it within themselves not only to resist the inevitable onslaught but to repay it all in kind.
Coaching guidance
England may have made their most significant appointment in years by appointing Bayliss as their new coach. That Bayliss is an Australian does not seem quite right somehow but his intimate knowledge of the opposition may have a crucial influence.
He is a relaxed chap keen on fostering a dressing room atmosphere in this image. Like four of his probable team he has never had experience of an Ashes series and the constant intensity that accompanies it, so it is possible he will be taken by surprise.
But Bayliss seems to have an astute idea of what makes players tick and if he has that information on his fellow Australians – do not forget he was coach until a month ago of New South Wales – then England will only benefit.
It will be worth putting up with the barbs that England could not have done it without Australian help, if only they can reclaim the great prize. If the bowlers expose Australia's slightly embryonic middle order, prosperity could ensue
Join our new commenting forum
Join thought-provoking conversations, follow other Independent readers and see their replies