Ashes 2015: We are not here to be friendly, says Brad Haddin
Wicketkeeper is only here to win matches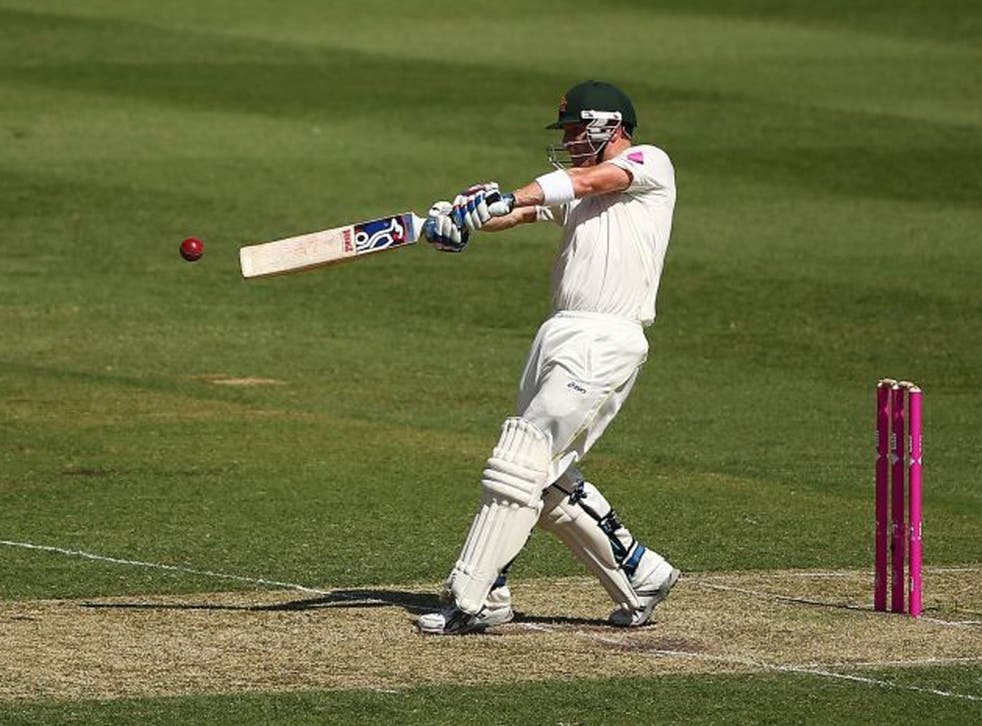 Brad Haddin has launched a fierce defence of Australia's confrontational cricket, arguing that it is intrinsic to his team's success.
If the example of Brendon McCullum's New Zealand side demonstrated the benefits of a more polite style, Haddin was not convinced: "We are not New Zealand, we won the World Cup final."
While New Zealand won plenty of friends in England, Aussie wicketkeeper Haddin was clear that he is only here to win cricket matches. "We will play the way we play, which works for us, and if you like it, you like it," he said.
"There are going to be times when it is uncomfortable out there, with the guys we have bowling over 150kph. Their job is to intimidate and get the upper hand for us."
Haddin said that sledging was a natural talking point before the series, but also that the Ashes was unimaginable without that confrontational edge: "A lot can be made of the sledging; the hype and the theatre around the Ashes, the way it is built up, is totally different to any other cricket.
"I have never played in an Ashes campaign where things have got out of hand, this one will be no different. The tradition of the urn deserves that, to play the brand of cricket we play and England play.
"This sledging stuff gives you something to write about before the cricket starts. Those flashpoints are probably the ones which we remember and are used to promote the series, aren't they? Ashes cricket is outstanding, it is that much fun and it will be wholly competitive. It will be played in the great spirit it always has, but it will be contested."
Reacting to Jimmy Anderson's hope that the series be played in "the right spirit", the 37-year-old Haddin said: "He has called for peace hasn't he? He'd better look at himself in the mirror."
Haddin praised England's appointment of coach Trevor Bayliss, having worked with him at New South Wales and the Sydney Sixers. "He is a great person and takes a lot of the anxiety out of the changing room," he said.
Join our new commenting forum
Join thought-provoking conversations, follow other Independent readers and see their replies