Can the introduction of a Test and ODI leagues halt the shift from international to club cricket?
The ICC's new plans are expected to be ratified on Friday in Auckland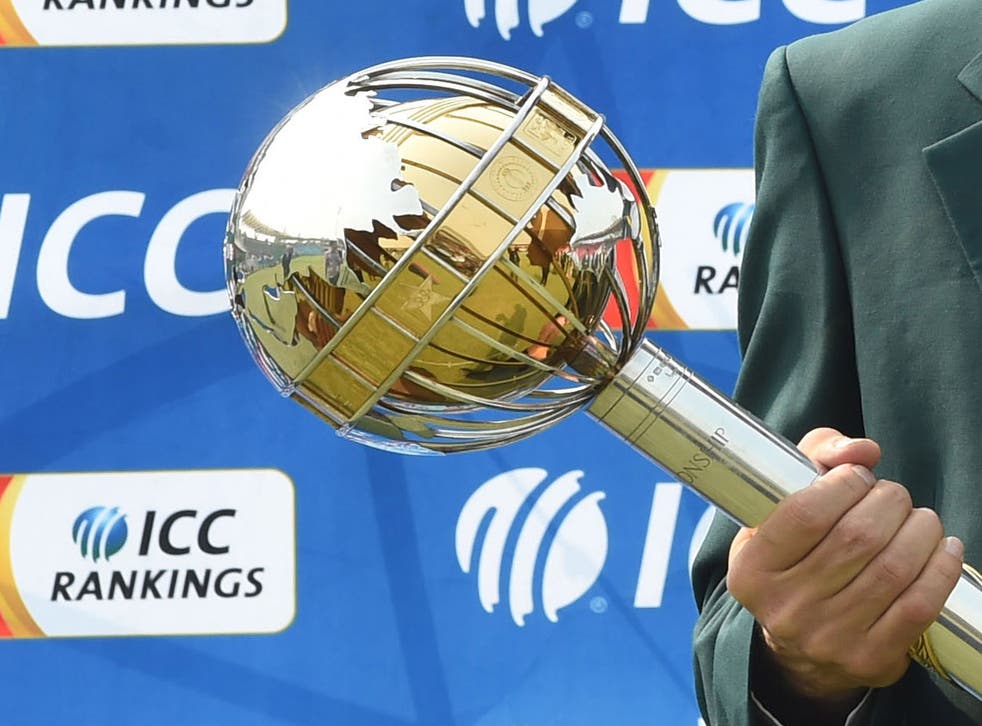 Finally, it is here. Reforming Test cricket has long been the sporting administrators' equivalent of governments acting on obesity - everyone talks about it, but no one actually does anything meaningful. And so the problems get worse.
Every other month has brought news of another grand plan for Test cricket, but, after the excitement surrounding the proposals to create two divisions at the start of last year, the reaction of fans and the media has increasingly been a shrug: so what? What does a new plan for Test cricket even matter, if all it will lead to are more discussions in International Cricket Council boardrooms, obfuscation and inaction?
But Friday in Auckland should bring relief, and no little surprise. Then, the ICC's new plans for Test cricket should finally be ratified, with everyone long since exhausted about speculating what about will happen. As exclusively revealed by The Independent in June, the plans will see the top nine nations each play three series at home and three away over a two-year cycle, beginning in 2019, with the series of varying length but the same number of total points available for each. Then, after two years, the top two countries will play-off in the final at Lord's, and the cycle will begin once again.
Oddly, in an age when we are desensitised to everything being ceaselessly overhyped, the Test league is actually a far more radical reform than is being acknowledged. If the instinctive reaction is to belittle the new structure's inadequacies - most obviously the lack of symmetrical structure - it remains the biggest reform to the structure of Test cricket since the format's creation in 1877.
Yes, it also qualifies as the only reform - Tests have always bumbled on, quaintly arranged on a bilateral basis with the home team inviting an away team to tour, although much has changed in the format of the matches themselves - but that only emphasises the point. Reforming Test cricket is really hard.
The new structure is a belated - very belated - recognition of the sport's challenges, and the two huge shifts in cricket's ecosystem in the past decade.
The first is the ascent of T20 at the expense of Test cricket. As a general rule, broadcasters apportioned a value of three points to each Test, two to each ODI, and 0.75 to each T20 international a decade ago. Today, T20Is are worth three points, ODIs still two - and Tests only one.
England Ashes squad

Show all 17
The second is how, for the first time since the 19th Century, domestic cricket is competing with international cricket, and, for many players and fans alike, is now more attractive.
The new structure should make Test cricket more appealing to fans and broadcasters. International sport's most basic question - 'who's the best?' - will gain an easy answer: the world champion, rather than the unfathomable and uncared-for rankings. Broadcasters want the context a league system provides, because they believe this will encourage more people to watch, especially matches involving other countries, which will now impact whether their team can reach the Test play-off. "You need some sort of context and narrative," says a senior global broadcasting insider.
"If you've got context and narrative around all fixtures it's going to add commercial value. There's no question about that," said David White, New Zealand's chief executive, last month. Test cricket will no longer be unique among international sport in being conducted on a bilateral basis, without a league system or advancing to produce an ultimate winner of a competition.
Not that anyone should consider this a panacea. "It's a good move but not the answer to the problems that plague the format," believes the senior broadcasting figure.
The league is flawed - a combination of India's unwillingness to play Pakistan and the overcrowded schedule means that it has not adopted an obvious structure of everyone playing everyone over a cycle. Similarly, the new one-day international league will only comprise all 13 nations playing eight series each.
Most series will comprise two Tests, so that two Test victories will bring the same number of total points as someone winning the Ashes series 5-0. The structure excludes the two new Test nations before they have even played their first games; together with Zimbabwe, they will now make up the 'small three', playing amongst themselves and occasional Test friendlies against top-tier sides. Adding semi-finals to the competition would have brought significantly more commercial value, if only another 10 days could be found in cricket's overcrowded schedule every two years.
Even beyond the league, there remain basic unaddressed problems with Test cricket. Most fundamental is the lack of equitable sharing of revenue and marquee fixtures between nations. While that remains true cricket will remain unable to address what could be called its Evin Lewis question. In the West Indies' limited overs tour of England, Lewis confirmed himself as a rare talent, marrying a pure technique with abundant power. Yet instead of asking whether his success can indeed be transported into the Test format, as would once be the norm for a young player, the more pertinent question is whether he even wants it to. "I won't say I don't want to play," Lewis told me recently. He was less ambiguous about other matters. "I might end up in the Big Bash and PSL and hopefully next year, please God, the IPL."
It also remains far too hard to watch matches around the world; there was no way to see Australia's 1-1 tussle with Bangladesh, for instance in the UK. As any marketer would attest, it is lunacy not to provide supply where there is demand. Day-night Tests are a welcome introduction but there have still only been six in two years. Lamentable over rates have invited the question: if Test cricket can't solve the little issues how can it hope to solve the big ones?
That's why it has taken 20 years since it was first proposed for the Test league to be agreed. The unsatisfactory asymmetrical league that has come to pass will require concerted marketing of the sort that administrators have provided for T20 cricket but seldom Tests. Still, as any writer would attest, an imperfect draft is still better than no draft at all.
Success would not be halting the growth of the T20 club game. It would be managing the short format's advance, so that Test cricket can co-exist with it and remain relevant for a new generation. What is agreed in Auckland this week is merely a start. But it is a start that looked like it would never come.
Join our new commenting forum
Join thought-provoking conversations, follow other Independent readers and see their replies