Championship tilt being tipped in Yorkshire's favour by brilliance of Gary Ballance
Batsman averages over 60 this year and has put the White Rose on the verge of a first title in 12 years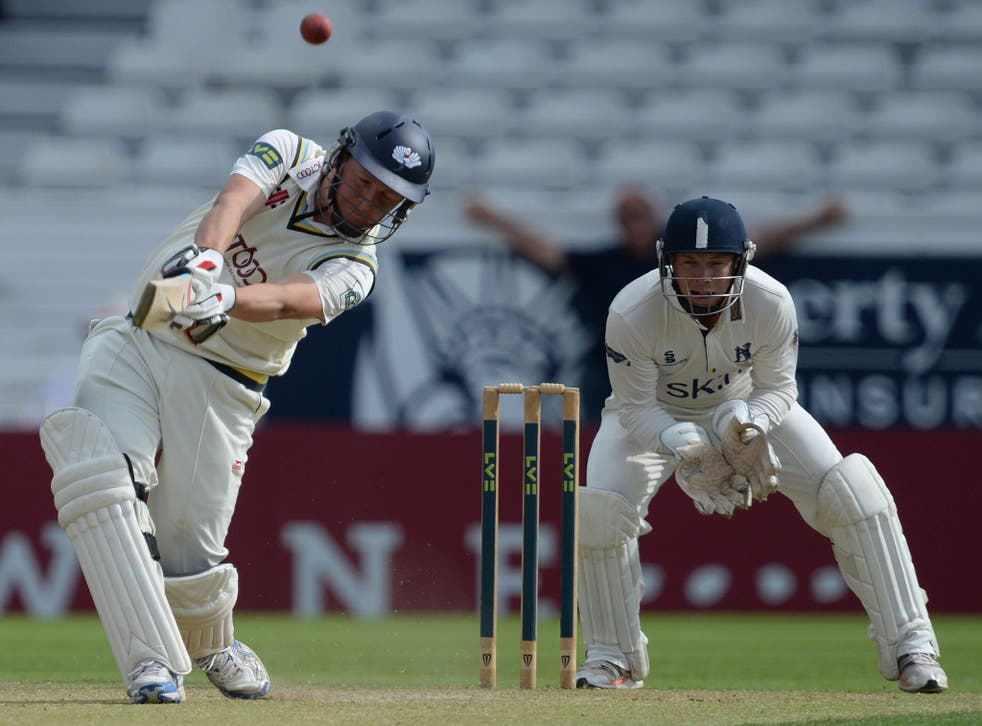 Every side needs balance and now it seems every side wants Ballance. The selection of Gary Ballance in England's squad for the one-day international against Ireland barely caused a stir in Yorkshire. They have known around those parts that – even though he is not a true scion of the White Rose – this young man would be the latest off the Headingley production line to serve country as well as county.
Yorkshire were not best pleased when the England Lions took him away in recent weeks for their one-day series against the touring Bangladesh A and they will lose him again for the first part of next month, although this time he will depart with the management's blessing.
That they will have to share Ballance with others over coming seasons is now taken as read, but first Yorkshire will have him at their disposal for today's potentially pivotal Championship encounter at Scarborough against Durham, the leaders against second in the First Division at one of the domestic game's prize venues – and with the forecast set fair, too.
Yorkshire lead their visitors, who have played a game fewer, by 26 points. With a game against third-placed Middlesex, a further seven points behind, to follow, the Championship is theirs to squander. Ballance should be back from England duty for the next Championship game against Sussex.
It was at Hove two years ago that Ballance ticked another box en route to a future England career, making a four-hour half-century on a turner against the left-arm spin of Monty Panesar to salvage a draw for Yorkshire. Last year's staging post was a perfectly paced, unbeaten, century that helped Yorkshire chase 400 to beat Gloucestershire. Both were innings of a man with maturity beyond his years.
His immediate recognition will come in the shorter form of the game, but this is a 23-year-old with a future in all, and one who has been picked at the peak of his form in all formats.
His last seven innings for the Lions and Yorkshire have been 87 and 115 against Bangladesh A, 104 for the Lions against Australia, 139 for Yorkshire against the Unicorns, 56 against Leicestershire, and 112 and 45 against Warwickshire in the Championship. This season he averages over 60 in both first-class and one-day cricket.
Born in Zimbabwe, for whom he played in an Under-19 World Cup, Ballance becomes the latest Southern African to adopt England. He has been in this country for schooling and cricket since his mid-teens – he played for Derbyshire aged 16 and joined Yorkshire a year later. He still returns to Zimbabwe to play domestic cricket in the English winter, where he turns out for Midwest Rhinos, a side previously coached by Jason Gillespie, now his coach at Yorkshire.
Gillespie is revelling in having so much talent at his disposal not only for the future but for the more immediate task posed by Durham. Ballance is back from Lions duty, Jonny Bairstow is available again, while New Zealand batsman Kane Williamson has arrived as their latest overseas player.
Add the likes of hugely promising opener Adam Lees, tipped in the Long Acres to be Joe Root's long-term partner for England, and Adil Rashid, swiftly becoming a batting all-rounder with an average this season of 72, and it leaves Gillespie and captain Andrew Gale spoilt for choice.
"It will be a tough selection," said Gale. "That is the beauty of having a talented squad with everyone playing their part. It will be a difficult decision to leave someone out."
Yorkshire, as is the custom, have sought to play down suggestions this fixture could settle the Championship. "Everybody is saying that," said Martyn Moxon, Yorkshire's director of cricket. "We're enjoying the wins as everyone does, but the first words the captain said in the dressing room were 'Let's just keep doing what we're doing and not get carried away'."
Durham pummelled Surrey by an innings and plenty in their previous Championship fixture and victory in Scarborough would sway the advantage in their favour with games to come against Sussex, twice, Derbyshire and Nottinghamshire. They are without the injured Graham Onions, but include Ben Stokes, named alongside Ballance in the England squad.
Join our new commenting forum
Join thought-provoking conversations, follow other Independent readers and see their replies