Chris Cairns perjury trial: Former New Zealand cricket captain gave 'direct orders' for matches to be fixed in India
Retired cricketer Lou Vincent claimed Cairns agreed to pay him $50,000 per game to underperform, which he admitted doing in four matches in 2008
Tom Peck
Sports News Editor
Monday 12 October 2015 21:53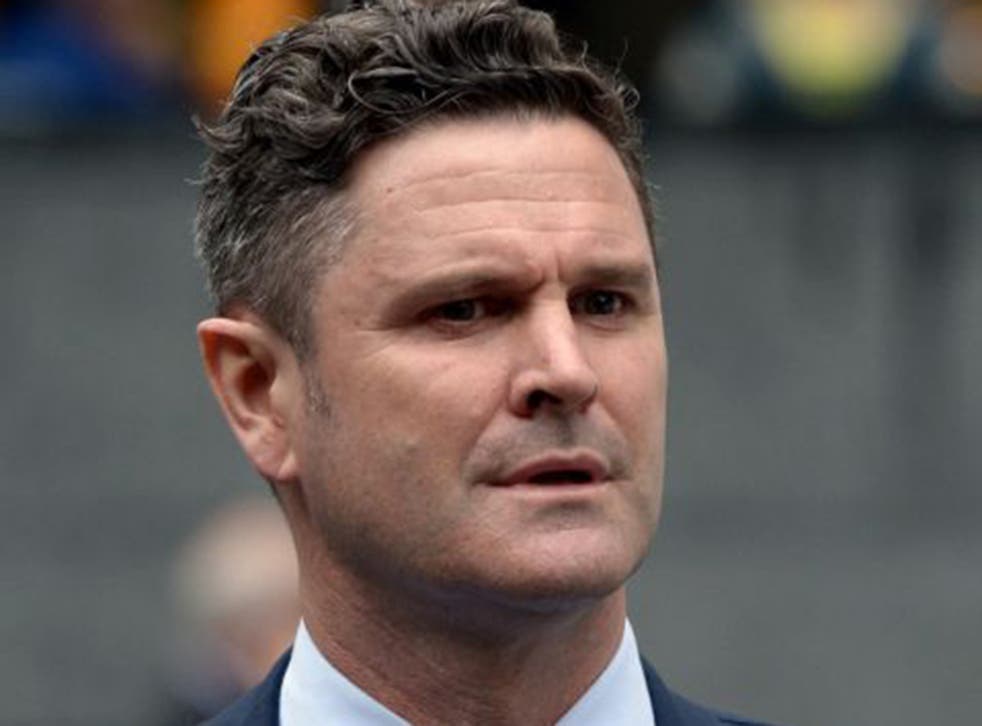 The former New Zealand cricket captain Chris Cairns gave "direct orders" to other members of his side to fix matches, according to a former team-mate who gave evidence at Cairns' perjury trial in London.
Retired cricketer Lou Vincent, 36, said his former leader and "role model" Cairns had convinced him to take part in fixing while they were both playing for the Chandigarh Lions in India. "I was a young player who watched Chris Cairns play for New Zealand years before making the team," he said. "He was the biggest icon player for me growing up and watching New Zealand play."
Cairns was, Vincent said, the "main player" for New Zealand when he got involved in the set-up in 2001. "I was under direct orders from Chris Cairns to get involved in fixing," he said.
Vincent said he had a "meltdown" when he was dropped from the team in 2007. He told the jury he suffered from depression and mental health issues and began taking cannabis. "It was my heart and my life, it [being dropped] hurt my heart," he added. "I was mentally unstable and went to get professional help."
Vincent joined the Chandigarh Lions, in the Indian Premier League in 2008, and said he had been approached by an Indian man offering cash and the services of a prostitute to join his match-fixing circle. When he told Cairns, Vincent says Cairns told him: "You work for me now." Vincent said Cairns agreed to pay him $50,000 per game to underperform. Vincent admitted to doing so in four matches in 2008.
Vincent said he was initially shocked when Cairns told him about fixing. He told the jury he was "mentally unstable" at the time and "felt good to be part of a gang". He said: "It completely caught me off guard. I didn't expect to hear that.
"In a funny way, when he [Cairns] did say, 'That's good cover you will be working for me', I felt a sense of belonging and during that time was still going through mental health problems."
Vincent said on one occasion Cairns had threatened him with a cricket bat after he failed to fix a match, and was told he had cost Cairns "millions of dollars".
He continued: "Chris walked over, grabbed a bat and started twisting his hands, he went to hold the bat above my head and that's when it was, 'Oh dear, this could be it'. I had clearly messed up his fix for that day. It was a harrowing experience, really." Cairns allegedly told Vincent he had "cost him millions of dollars".
The court also heard how Vincent tried to recruit former Lancashire team-mate Mal Loye to help fix a match in 2008. Cairns told him to approach Loye to underperform in a game between Lancashire and Durham to "earn his trust back". Vincent said: "He said, 'I want you to speak to Mal Loye and get him involved in underperforming as well.'
"I said [to Loye], 'Listen you're not doing well, I know people who can pay us if we underperform.' Mal was taken aback a bit and the conversation did finish pretty quick. He said he would have to think about it."
Vincent said that at the time he was "on a high" and "felt good" about his role in fixing. But now he said he was "completely ashamed and embarrassed and gutted". He said he had confessed to the authorities in 2012 and added: "I had made the decision to do it with the right support from my family."
The trial continues all week and is scheduled to hear from several of Cairns' contemporaries, including Ricky Ponting.