Cricket World Cup 2015: 'No regrets'- England coach Peter Moores pleads for patience
Controversy and regular defeats have marked Moore's return to his role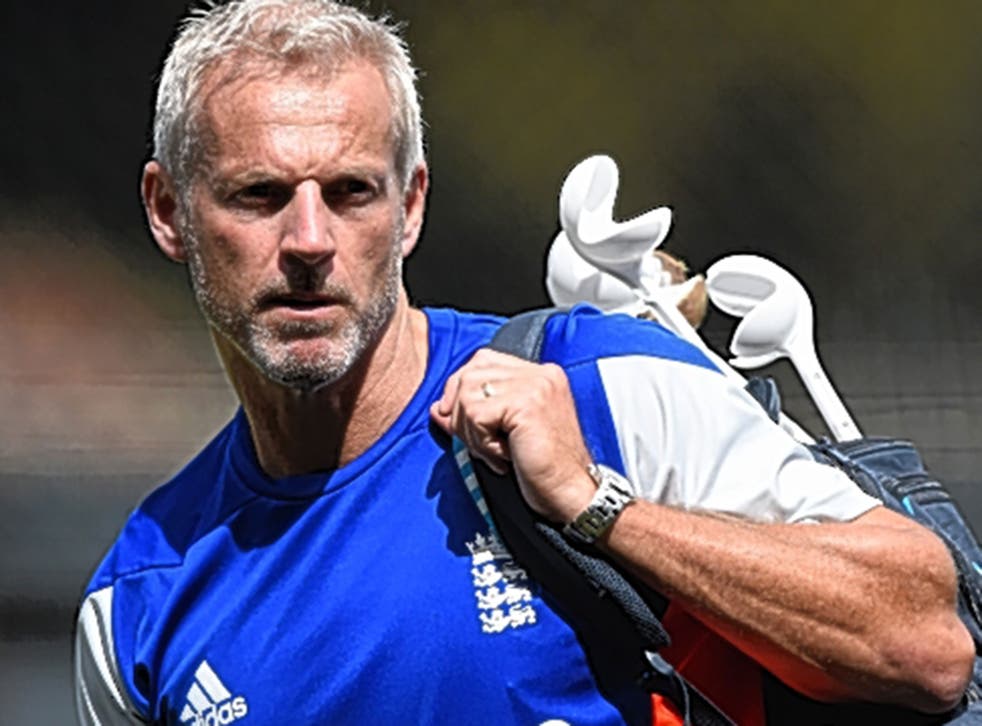 After a tumultuous year back in charge of the England team, Peter Moores has no regrets. He adopted a spirited tone yesterday in the face of mounting criticism of the paucity of the performances in the World Cup and seemed determined to be in it for the long haul.
"I have no regrets at all," he said. "I came back because I felt I could help make a difference. You have to be one of a group of people working together. We know, certainly in the one-day format of the game, that it's an area where we've been behind and have to get better. But I have no regrets whatsoever about taking on the challenge. This is a World Cup, you only get a chance every four years."
Moores was surprisingly re-hired as England coach last year by the new managing director of cricket, Paul Downton. He was sacked from his first stint at the start of 2009 after public revelations of a dressing-room split between him and Kevin Pietersen, who was captain at the time.
Controversy and regular defeats have marked his return, with the only success a Test series win late last summer against an India side who looked increasingly disinterested. England's form at the World Cup has been constantly disappointing and they have made dreadfully hard work of what should have been a straightforward qualification for the quarter-finals. Moores' job and that of Downton have looked under threat and although they come as a package Moores in particular has been criticised by some former players who are now pundits.
"I am fine," Moores said. "We have got a very committed group of players and coaches and that is the most important thing to me. We're doing everything we possibly can; we have got to improve quickly on the field to start to get results."
Moores appears to have healed any division there might have been between himself and Alastair Cook, the England Test captain.
Cook was dropped as one-day skipper on the eve of this tournament and was known to be angry. But Moores said he had come to terms with it, was focused on the 17 Tests that England will have in nine months, starting in April, and said that they were speaking frequently. Moores seemed to plead for a little patience.
"Time tells in coaching," he said. "I would love to say things change straightaway but they don't. Sometimes you get some bonuses. What we have seen is the emergence of some players, such as Joe Root last summer; some have had really good times, others have had challenges. But the emergence of some has been really exciting.
"There is work to be done on things outside – how we work with our younger ODI players, for instance. Test match-wise, it was exciting to finish strong last year, with three Test wins, and identify a new-look batting line-up.
"It's a longer-term thing than just now. Most times coaching you get judged over time and what you end up leaving behind as well as what you do there and then, so it's a bit of both."
Moores needs success in the latter quickly to have a chance of fulfilling the former.
Join our new commenting forum
Join thought-provoking conversations, follow other Independent readers and see their replies