England concerned best players may turn their backs on side because of hectic cricket calendar
Fast bowlers, like James Anderson (above) particularly at risk of injury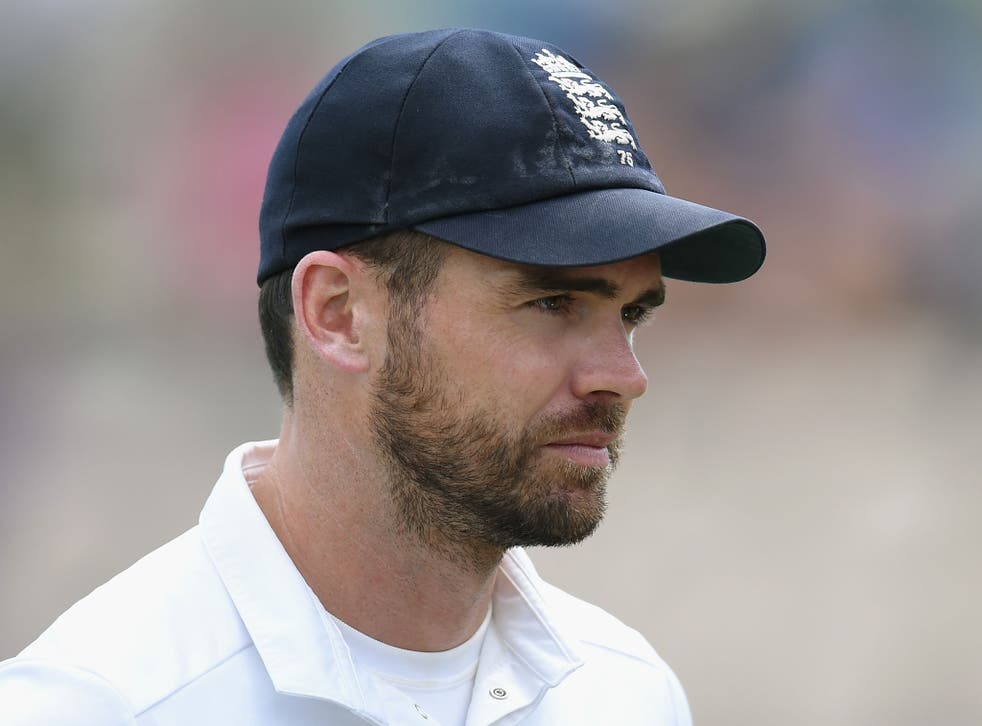 England are concerned that their top players may turn their backs on the international game because of the huge amount of cricket that lies ahead.
England face 17 Tests in nine months from April 2015 until January 2016, a calendar that leaves the side's most important players, particularly fast bowlers Jimmy Anderson and Stuart Broad, at clear risk of injury and burn-out.
The rise of Twenty20 franchise cricket means top stars can now earn more money for less work. While no member of the current England Test side has openly expressed dissatisfaction, England managing director Paul Downton acknowledged it is an issue he needs to watch carefully.
"My job is to make playing for England so important that you don't want to be anywhere else," Downton said. "In terms of the senior players, it's up to their motivation. There are always other options and other choices but the key thing is to keep producing good players.
"I hope we don't go through what we've just been through, where a team played together for four or five years and suddenly we're left with only four of them (Alastair Cook, Ian Bell, Anderson and Broad).
"We have to manage the schedule over time. The management will make the decisions [about who plays when], not the players. As with every sport, you will rarely be able to put out your best XI on a consistent basis.
"We have to keep producing players so we do have the flexibility. We need to create an 'over-supply' of world-class players, which is a challenge and will take time."
Downton added on BBC Test Match Special that next year's schedule reflected England's desire to prepare for the 2015 World Cup. As a consequence, the current Investec Test against India is England's last one until they face West Indies in the Caribbean next spring.
He said: "The schedules were made about four years ago. There was a chance to prepare for the World Cup by focusing on one-day cricket. It was a great idea, but we pay for that next year with the 17 Tests."
Angus Porter, the chief executive of the Professional Cricketers' Association, which is the players' union, is keen that supporters paying more than £100 for a Test match ticket receive their money's worth.
Attendances have been patchy for this summer's Tests against Sri Lanka and India and Porter believes it is unfair on fans to ask them to watch tired players.
He said: "We're concerned about short-changing fans by not having players performing at their peak. People want to see teams playing fantastic cricket. Most of us think there is a bit too much cricket and not quite enough context, in terms of matches that matter.
"It's important to have the best side on the pitch, and that doesn't necessarily mean the same XI every time. In the slightly less iconic series, you have to make sure you have players waiting in the wings who could go and play in the Ashes if required.
"We have to have a quad to allow a certain amount of rest and recovery when needed, so when the fast bowlers on park for a serious match, they're going to perform."
Register for free to continue reading
Registration is a free and easy way to support our truly independent journalism
By registering, you will also enjoy limited access to Premium articles, exclusive newsletters, commenting, and virtual events with our leading journalists
Already have an account? sign in
Register for free to continue reading
Registration is a free and easy way to support our truly independent journalism
By registering, you will also enjoy limited access to Premium articles, exclusive newsletters, commenting, and virtual events with our leading journalists
Already have an account? sign in
Join our new commenting forum
Join thought-provoking conversations, follow other Independent readers and see their replies