England face an endurance test to remain at No 1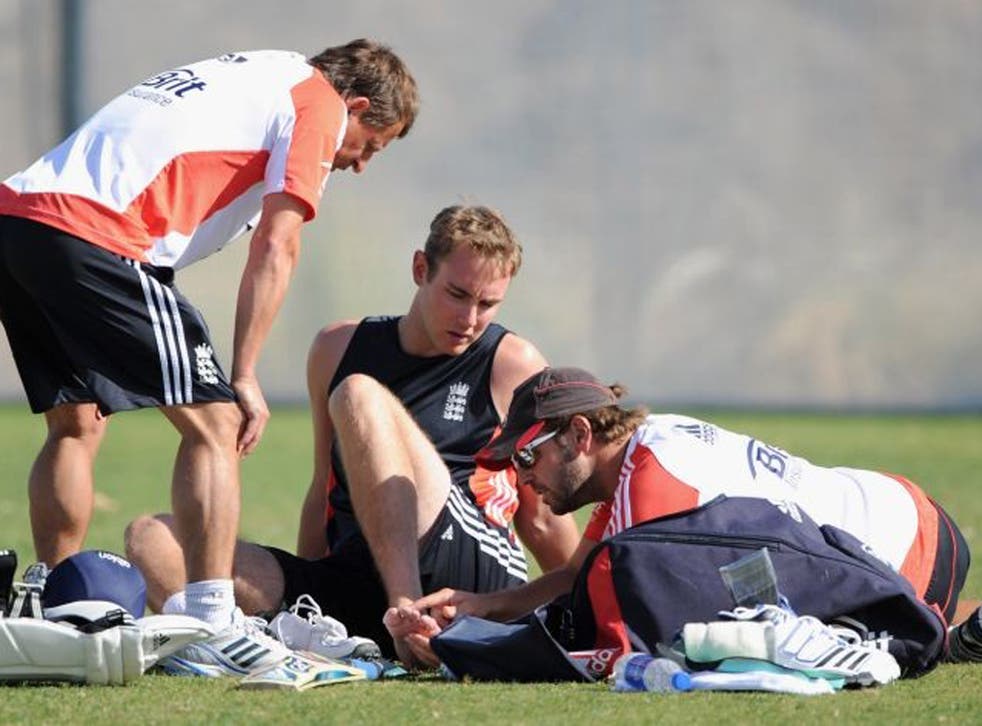 England begin their first Test series as the best team in the world tomorrow. By the time the third match against Pakistan finishes early next month they will have a clearer idea of where they truly stand.
The tightly-knit squad designed and moulded under the guidance of the coach, Andy Flower, and the captain, Andrew Strauss, has reached its ranking as of right, capped by thumping wins against Australia and India. But this fascinating series, delicately balanced in so many ways for so many reasons, is the start of a fresh challenge.
This year, England will play subcontinental opposition away three times. This series will be followed almost immediately by two Tests in Sri Lanka and towards the end of the year they will play four in India. These matches will present a peculiar kind of examination of England's skills and they know it.
Although the imminent encounter is not in the subcontinent, it is a home series for Pakistan and is being played on pitches built from Pakistani soil on land that until four years ago was in the desert. England know it will not be like Headingley on a grey Thursday.
As Jimmy Anderson, the leader of a bowling attack whose membership is likely to continue to be restricted to a fab four, said: "We realise that it's going to take longer than it would do in England. We might be in the field for 100 overs plus on more than one occasion. We're ready for that.
"We've all said it before, we don't just want to be No 1 for a couple of weeks, we want to stay there for a long time and become one of the greatest England teams there ever has been." These are not merely empty words. Their grandstanding victories of the past 18 months have fuelled England's conviction. They sense that they can achieve things this year that will endure through the ages.
It is difficult to be certain of the composition of the team for tomorrow's match since England generally hand over their XI at the toss only because it is in the regulations.
They are receiving advice from all quarters that they should play two spinners, thus resurrecting Monty Panesar's career. But England have reached the summit with four bowlers and will be minded to give four bowlers a chance to beat Pakistan. Playing only five batsmen would extend their tail uncomfortably.
Given that, they may fleetingly discuss whether that quartet should comprise two fast bowlers and two spinners and then conclude that it should not. Anderson, Stuart Broad and Chris Tremlett are likely to be entrusted to bowl at the other end from Graeme Swann for most of the first Test at least. If it does not work they may need to amend it, but even if outrageously successful it is difficult to see the same three seamers playing in all three matches over 22 days.
Broad was hobbling round the periphery of England's fielding drills yesterday after driving a ball into his right ankle while batting in the nets. Although it was both bruised and bandaged none of the connections seemed particularly perturbed.
Swann's role is as crucial here as has been that of the seaming trio lately. In the second innings particularly, he can expect to bowl more overs than the others and take more wickets. He sounds up for the part – when does he not? – but it will be a gruelling three weeks.
He will be delighted that the Decision Review System is being used in all its glory because that has undoubtedly helped him in gaining 34 lbw verdicts while taking 153 Test wickets so far. Jim Laker, an off-spinner from another, long ago generation had only 24 lbws in his 193 Test wickets.
Swann will be less elated at the lack of left-handers in the Pakistani middle order. It is unusual these days, and only Taufeeq Umar, their opener, is left-handed among their probable batting line-up.
Of Swann's total, 80 have been left-handers, whereas Laker dismissed only 31 left-handers. It was a different world, there were fewer of them, but it might just affect Swann. For England to prevail he probably has to outbowl Saeed Ajmal, the opponents' off-spinner and the leading Test wicket-taker in the world last year, but of that he is perfectly capable, with or without a doosra or a teesra in his armoury.
England's batting has failed to fire on all cylinders so far, indeed it has spluttered along on about one and a half. They will need to think of totals in the 450 to 500 region to give Swann and the rest something to bowl at. Kevin Pietersen dismissed the poor form he, for one, has displayed so far.
"It isn't a concern at all," he said. "I think I've scored one hundred out of all the warm-up games I've played for England in seven or eight years so for me it is not a problem. My first 10 balls and how I start is important and I did that a couple of times in two knocks and that is all I'm really interested in."
Pietersen's memory failed him. He has actually scored two warm-up hundreds, one in Australia, one in the West Indies. But the general point holds good. His warm-up average abroad is 29, his Test average is 45.
England should score enough runs and win this series but by the end they know they will have been in a contest.
Sparse crowds expected – even at £3.55 a seat
The Dubai International Cricket Stadium is modern and functional. It is neither an architectural delight nor an eyesore and will be the scene of two of the three Test matches in the series between England and Pakistan.
It may not, however, be seen at its best since it is never likely to be more than a third full for any of the days. This is partly because there is no tradition of Test cricket in the United Arab Emirates, though that does not mean there is no passion for the game. The large Pakistani expatriate population is keen, but even if Test matches were their bag – which they probably are not – the vast majority work for six days a week here with only Fridays off, part of which is spent in prayer.
The hope is that there will be a considerable walk up on the fourth day and that the English expats here will be grateful for the diversion. Dubai City Sports City, of which the stadium is part, is doing its best to lure spectators. Tickets are 20 dirhams (£3.55) – but for England playing in front of empty stands will be a strange experience.
First Test details
Possible teams:
England A J Strauss (capt), A N Cook, I J L Trott, K P Pietersen, I R Bell, E J G Morgan, M J Prior (wk), S C J Broad, G P Swann, C T Tremlett, J M Anderson
Pakistan Misbah-ul-Haq (capt), Mohammad Hafeeez, Taufeeq Umar, Azhar Ali, Younis Khan, Asad Shafiq, Adnan Akmal (wk), Umar Gul, Abdur Rehman, Saeed Ajmal, Junaid Khan.
Pitch report Likely to offer some swing early, but will be slow and low, needing graft, patience by all parties. The spin bowlers cans expect a heavy workload and good returns.
Umpires B Bowden (NZ) & B Oxenford (Aus)
TV Sky Sports 1, from 5.30am tomorrow
Join our new commenting forum
Join thought-provoking conversations, follow other Independent readers and see their replies