England's Moeen Ali says cricket must be enjoyed without suspicion following Sanath Jayasuriya's charge
The former Sri Lanka Cricket chair of selectors has been charged with 'failure or refusal' to co-operate and 'obstructing or delaying' an anti-corruption unit investigation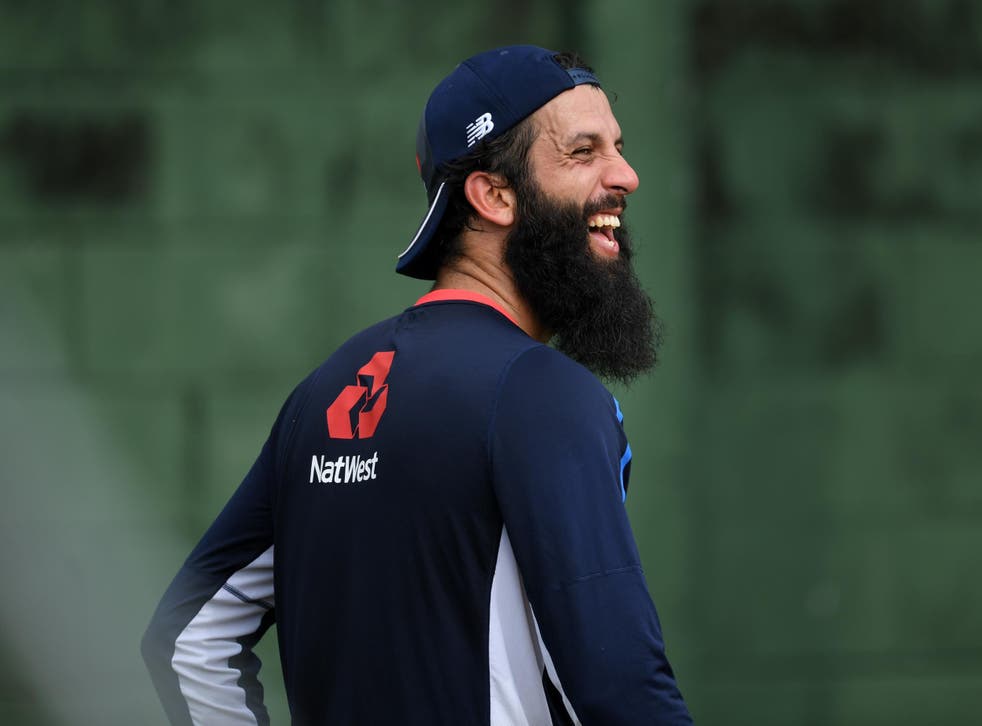 England's Moeen Ali believes it is essential every player and fan can trust what they are seeing on the cricket pitch after Sanath Jayasuriya was charged with breaching the sport's anti-corruption code.
Jayasuriya is a giant of Sri Lankan sport - a World Cup winner, former captain and selector of the national side and a one-time member of parliament - but was compelled to issue a statement on Tuesday defending his "integrity and transparency" after the International Cricket Council's anti-corruption unit (ACU) issued two charges against him.
The first related to "failure or refusal" to cooperate with an ACU investigation, while the other concerned "obstructing or delaying" its work by concealing, tampering or destroying information.
England were given a briefing by ACU general manager Alex Marshall at the beginning of their tour of the island and all-rounder Moeen reflected on the importance of taking part in games that were free from suspicion.
"You want people to watch the game thinking everything is right and played fairly," he said.
"You don't want people thinking, 'Is there money on this game?' and 'Because that guy is struggling why is that?'. You don't want people thinking, 'Is he playing for something else?'.
"It is important for the game of cricket and players as well. You want to inspire the new generation and bring new people to the game and you cannot afford to make mistakes like that. It is always a concern when it is the sport we love."
Moeen has never had cause to contact the ACU with any concerns and feels the England team is both well educated and well insulated from the problem.
"I've never been approached or anything and hopefully I never will," he said.
"Our job is to stay tight and protect the environment we have within the team. It is frustrating when you hear these things, but we know as a team we are tight and won't let that kind of thing in. We have that chat twice a year with the ICC, about what to look out for and just things like that."
Jayasuriya, who played in a total of 586 international matches over a span of 22 years, released a carefully worded response to the charges in which he suggested "strict legal advice" prevented him from giving a fuller account until he has responded formally to the charges.
He has been given until October 29 to do so. The 49-year-old did, though, feel able to defend his honour in more general terms.
"I have always conducted myself with integrity and transparency with matters concerning the sport and will continue to do so," he wrote.
"I am under advice to state that the charges do not contain any allegations pertaining to match-fixing, pitch-fixing or any other corrupt activity. The charges allege that I have not been cooperative and not assisted the investigations.
"I am under strict legal advice that no comment is to be made in respect of the above charges as such a course would offend the ICC rules.
"My legal team is in the process of drafting my response and I would make a further release upon the submission of the said response."
Sri Lanka team manager Charith Senanayake earlier stepped in to prevent all-rounder Dasun Shanaka from speaking about Jayasuriya.
Senanayake said: "We have decided the players will not answer any questions with regard to Sanath. It is not a distraction because Sanath has no role to play with the squad at the moment. As a team and a board we cannot comment on the whole saga."
PA
Join our new commenting forum
Join thought-provoking conversations, follow other Independent readers and see their replies