England's next test: Who gets the chop?
Another game, another fiasco. New head Paul Downton must ensure the right calls are made to rebuild squad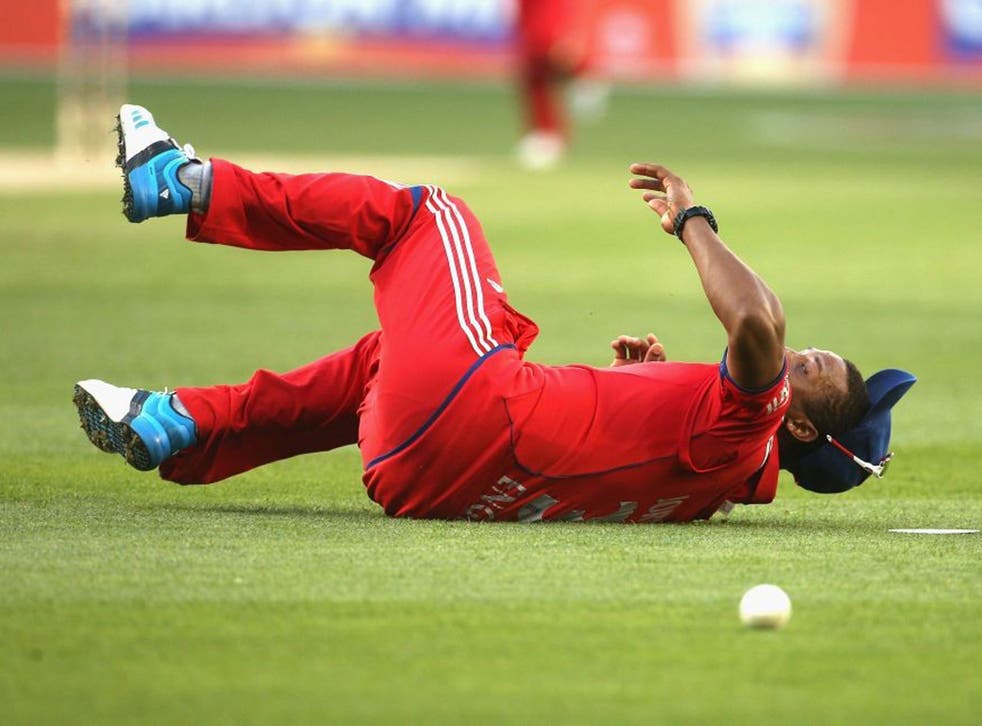 Someone suggested the other day that the only solution to England's present malaise is to sack the lot of them. This is inevitably the knee-jerk reaction to defeat as regular as this and although it has its attractions it might be slightly harsh on Paul Downton.
As the new managing director of England cricket he does not officially start the job until next month. There must have been occasions in the past few weeks when he has wondered if it were too late to get back to his former employers, the investment bankers JP Morgan Cazenove, and ask whether the old office was still vacant.
The shifting around of a few million sterling here and there and the making of knife-edge financial calls must be a doddle compared to sorting out the sudden ills that have stricken England's cricket team. It is possible that Downton, who has yet to pronounce anything in public on the eminently sensible grounds that it is not yet his place to say anything, thought he would have time to put his feet under the desk at ECB Towers and take stock.
He was appointed when matters were going rather well. England were not only holders of the Ashes (three times in a row) but had recently reached the final of the Champions Trophy. What could possibly go wrong?
When Downton's predecessor, Hugh Morris, surprisingly announced his resignation late last summer he did so after spending years putting in place structures designed to make the progress and evolution of England cricketers and their teams seamless from top to bottom.
It is safe to say that being shoved from pillar to post and back again and losing seven consecutive international matches (eight counting their last match in England) was not in Morris's mind when England left home in the last week of October. What has happened since will provide a stringent examination of those much-vaunted systems.
But Downton is under the kind of immediate scrutiny along with which goes the expectation of instant action. He will have to tread diplomatically and carefully. This is undoubtedly within his scope. Cazenove built a reputation stretching back more than 180 years based on the virtues of loyalty and discretion even if your blood probably had to be blueish to reap the benefit. But as a cricketer, everybody had only good things to say of Downton.
To him fell the uncomfortable task of taking over as wicketkeeper-batsman at Kent and later England from Alan Knott. If he did not have quite the same wonderful attributes – who did? – he was a smooth keeper who developed his batting well enough to win 30 Test caps over seven years. His cricket career was cruelly ended by a flying bail in the eye while keeping.
The strong indications are that Downton wants both Andy Flower and Alastair Cook to stay as team director and captain, respectively. Their records before this cataclysmic tour of Australia were exceptional: England went to places they never reached before.
Downton's initial problem will be that of public perception. This is much different from the views of those close to the team, which is understandable and probably much more objective.
It is clearly beginning to emerge – and this can be gleaned even from 10,000 miles away – that the public want blood. Increasingly cricket followers are wondering why Flower and Cook should stay when they have patently failed to deliver this winter on the unwritten part of the contract that all sportsmen sign, which is to win.
If England could contrive to lose a match in which they scored 300 and their opponents were 244 for 9, as they did on Friday in Brisbane, then something is wrong. Downton may want them to stay but it is not acceptable simply to say that Flower and Cook are the men for the job.
He will have to explain carefully why they are and what he expects of them and he must give a little of this to the public whom he wants to continue to watch. This is an essential difference between sporting clients and investment-banking clients. He will have to enunciate that they are entitled to make mistakes but that he has confidence in their carefully devised plans (assuming, as we must, that they have been carefully devised) for the immediate future.
Morris had many virtues as managing director of England cricket but he never thought it his duty to speak to the public. It has been coincidentally intriguing that the head honchos of the England and Wales Cricket Board, the chairman Giles Clarke and the chief executive David Collier, have maintained a steadfast silence as though they are above it all.
There is an additional difficulty for Downton. Overshadowing every move that England make is Kevin Pietersen. He is one of several senior players whose future is in jeopardy but he is the stellar name. If Flower says he cannot continue with Pietersen in the Test team (or Jimmy Anderson or Ian Bell) then Downton will have to be sure it is the right call.
All this has to be borne in mind with a new National Selector, James Whitaker, who has replaced the retired Geoff Miller.
For all that Pietersen has frequently been a divisive figure it would seem a bit much for him to carry the can for the whole shebang in Australia this winter. Flower has spoken of the end of an era. Someone has to make some brave calls about what that means.
Over to Downton.
Join our new commenting forum
Join thought-provoking conversations, follow other Independent readers and see their replies