Dom Bess determined to seize England chance in first Test against Pakistan
The 20-year-old is poised to make his international bow against Pakistan in Thursday's first Test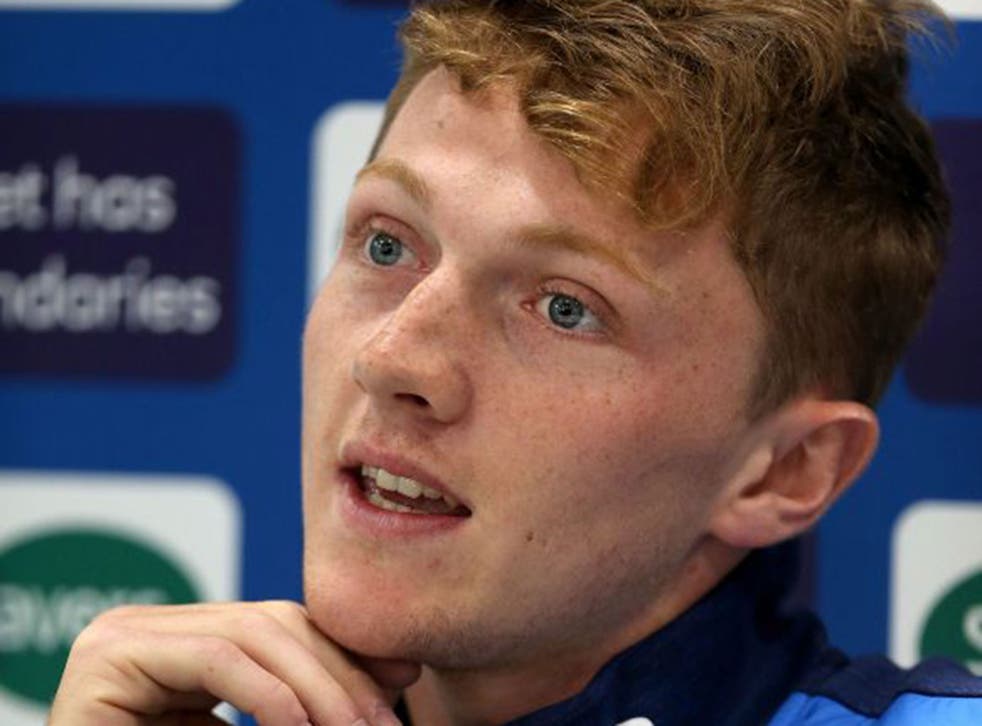 Dom Bess is determined to make the most of his England call-up and is confident of thriving on his Test debut at Lord's.
The 20-year-old is poised to make his international bow against Pakistan in Thursday's first Test, thrust into the squad because of injury to his Somerset team-mate Jack Leach, who has broken a thumb.
Asked at a press conference if he felt ready, he said: "Of course I do. There's a lot of chat about me only playing 16 first-class matches, but I always believe that everything happens for a reason.
"I think it is obviously a freak accident that happened to Jack Leach and I am gutted for him - I saw him the other day. But when I got the phone call, I am just going to take this opportunity."
England Test squad

Show all 12
Bess, who described himself as an "attacking off-spinner" and "very competitive", insisted he would not be weighed down by pressure.
He said: "It is more for me the opportunity - I see it as a great opportunity. If I put pressure on myself as well, then there is only going to be a spiral."
Bess said Leach, who made his Test debut in New Zealand earlier this year, had given him plenty of words of encouragement and advice ahead of the match.
"He absolutely loved (his debut) and I saw when he came back - him and Craig (Overton) - when you get a taste of it, you want it even more. I really got that vibe off Jack - and as soon as I've been here now, I want it. I want it more and more. I think that's a very good trait to have.
"(Leach said) 'You're here for a reason, and you've just got to adapt now to the level up'. I hope that's something I can do well."
Bess has never played at Lord's, acting as 12th man there when Somerset visited last year. Before that he had not even visited the famous ground as a supporter.
"I'm a massive rugby fan, love rugby," he said. "My family, dad, two uncles are big rugby (fans) - so I always used to go to Twickenham. I absolutely loved that. So I never got the chance to come here. It will be a very special day if I get my chance to play out here.
"I've never been to the home dressing-room (before), so to have a look at the (honours) board was very special. I hope one day I can get my name up there."
Bess revealed last week he learned of his England call up while shopping in Ikea.
And he explained on Monday how the phone call had left him still searching for furniture.
"I need to get hold of Ikea, I really do, because I'm in need of some sofas," he said. "As soon as [I took the call from national selector Ed Smith], I was straight out of that place to phone mum and dad. I need to have a quiet word with Ikea, because I think they got a bit of press about it as well. I need a sofa!"
Register for free to continue reading
Registration is a free and easy way to support our truly independent journalism
By registering, you will also enjoy limited access to Premium articles, exclusive newsletters, commenting, and virtual events with our leading journalists
Already have an account? sign in
Register for free to continue reading
Registration is a free and easy way to support our truly independent journalism
By registering, you will also enjoy limited access to Premium articles, exclusive newsletters, commenting, and virtual events with our leading journalists
Already have an account? sign in
Join our new commenting forum
Join thought-provoking conversations, follow other Independent readers and see their replies