England v Pakistan: Yorkshire's men deliver in local game for local people
Joe Root, Jonny Bairstow, Liam Plunkett, Adil Rashid and David Willey all got the nod and proved that when Yorkshire are strong, England are strong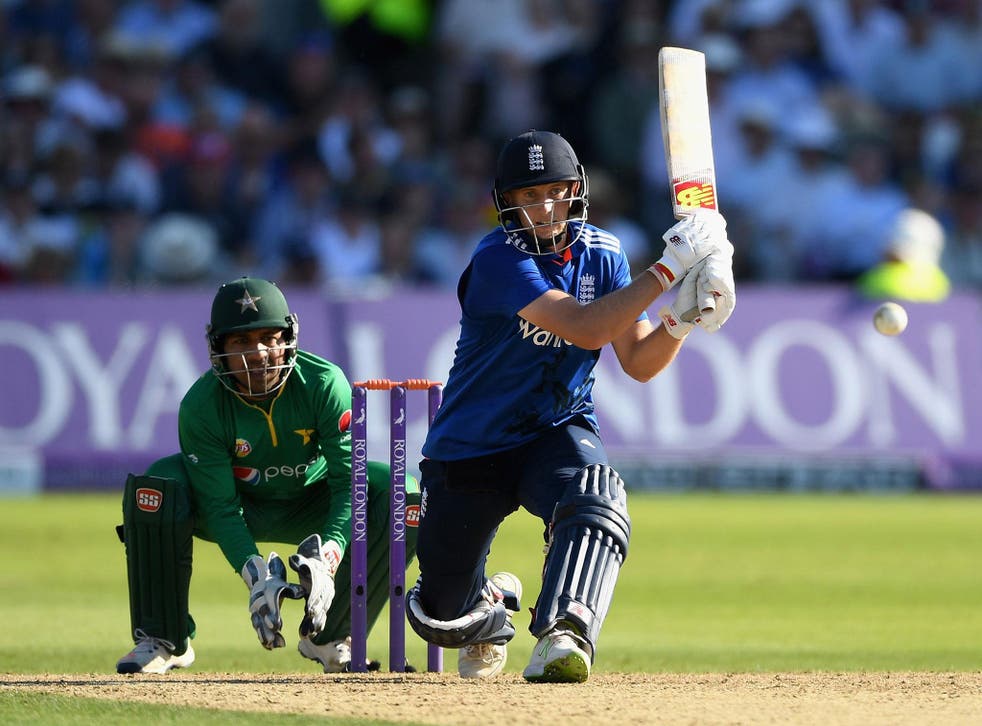 To borrow from The League of Gentleman - this was a local game for local people, with five Yorkshire players making the England side for the first time since 1938.
Joe Root, Jonny Bairstow, Liam Plunkett, Adil Rashid and David Willey all got the nod for England at Headingley on Thursday for the fourth one-day international against Pakistan. Not all were born within the county line, and not all would have been first choices for this match (several players were rested), but each plays for Yorkshire, at least when their diary allows.
It is not everyday that almost half the national side is comprised of county team mates. Indeed, the last time England contained five players from a single county was the Trent Bridge Test during the 2001 Ashes. In that match Surrey were the county whose cup over-runneth, as Alec Stewart, Mark Butcher, Mark Ramprakash, Ian Ward and Alex Tudor all took part in a game they and everyone else wearing the Three Lions would rather forget.
But that was Surrey. When Yorkshire are strong, England are strong, goes the old saying, and while that notion wobbled here, when England were 72 for four chasing 248, it was not disproven. Nor was it discredited during the final Ashes Test at the Oval 78 years ago, when that proud Yorkshireman, Len Hutton, set a new world record score with a monumental innings of 364.
None of the five white roses playing this time matched the grandeur of that performance, but then this 50-over match, following its record-laden predecessor at Trent Bridge, was very much after the Lord Mayor's show.
Picking the local lad or lads, to swell the gate, used to be common practice before broadcasters and sponsors became the principal sources of income for cricket boards. Indeed, in such a vast and parochial country as India, it used to be guaranteed, with one or two places reserved for the local stars as the series made its way round that vast country. If they didn't pick them, the local police chief could not guarantee a riot-free match.
The first Yorkie on display this time, even before Bairstow had the chance to take the ball behind the stumps, was Willey. A fixture in England's white ball team (left-arm quicks get struck for six less often than right-armers apparently), he lost his place after injuring his hand. With no swing he lacked menace but gave a tidy performance, conceding five runs an over.
Plunkett was the next to step forward. A talented athlete, he probably lacks the consistency to be truly great, but his whole-hearted approach endears him to his public. Although taking the important wicket of Sami Aslam, his bowling was a mixed bag though his fielding was superb, the standout a diving catch at mid-on to give fellow Yorkshireman, Rashid, the first of his three wickets.
Rashid's role is to bemuse batsmen in middle period of the innings and persuade them to give up their wickets. So far this series, he has not really succeeded in that mission. But Plunkett's catch gave him succour and he finished with three for 47 from his 10 overs, his best figures from the four internationals played so far.
One-day punters come to see batsmen, primarily, and after England's bowlers had restricted Pakistan to 247 for eight, they greeted Root with a booming rendition of his surname.
To the casual ear it sounds like a boo, but when he plays exquisite shots like the one he did to get off the mark - rising on to tippy toes before punching a ball from the giant Mohammad Irfan past backward point for four - it quickly turns to a coo.
Other gem-like strokes, what Geoffrey Boycott would call "proper shots," followed, each finding the boundary with dismissive ease. Root is a man who looks so on top of his game and mental processes that you wonder if he isn't bored rigid by the perfection of it all.
We got an answer sooner than expected, and not one that pleased England fans, when Root was out for 30, caught by Irfan at long leg after top-edging a hook off Hasan Ali. No matter how in control someone looks there has only to be that split second of hesitation, a slight loss of control of the bat face, for the flawless to become fatally flawed. It is why batsmen tend to be earthily phlegmatic or totally crackers.
With England losing Eoin Morgan soon after, it was left to our fifth Yorkshireman, Bairstow, to do what he has been doing all summer and digging his team from a hole. Not that he goes about it like your average navvy. Another, at the peak of his game, he never steals when he can plunder though he was overshadowed by Ben Stokes, at least until he'd found his feet.
He even shaved off his beard for the occasion as if purging the ginger from the ninja, difficult to do when Stokes is endowed with similar colouring. Together they broke the back of what could have been a tricky chase with Bairstow resplendent, to keep England's goal of a summer sweep in white-ball cricket, never before achieved in the white-ball era, very much on the table.
Join our new commenting forum
Join thought-provoking conversations, follow other Independent readers and see their replies